Mother Goose
Paul Elliott and Allan Stewart
Kings Theatre, Edinburgh
–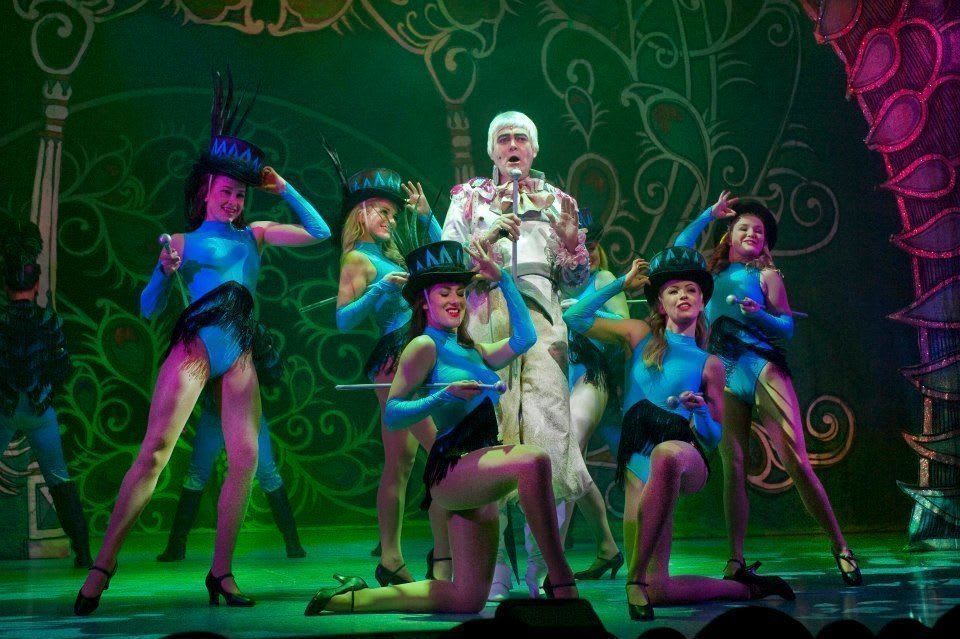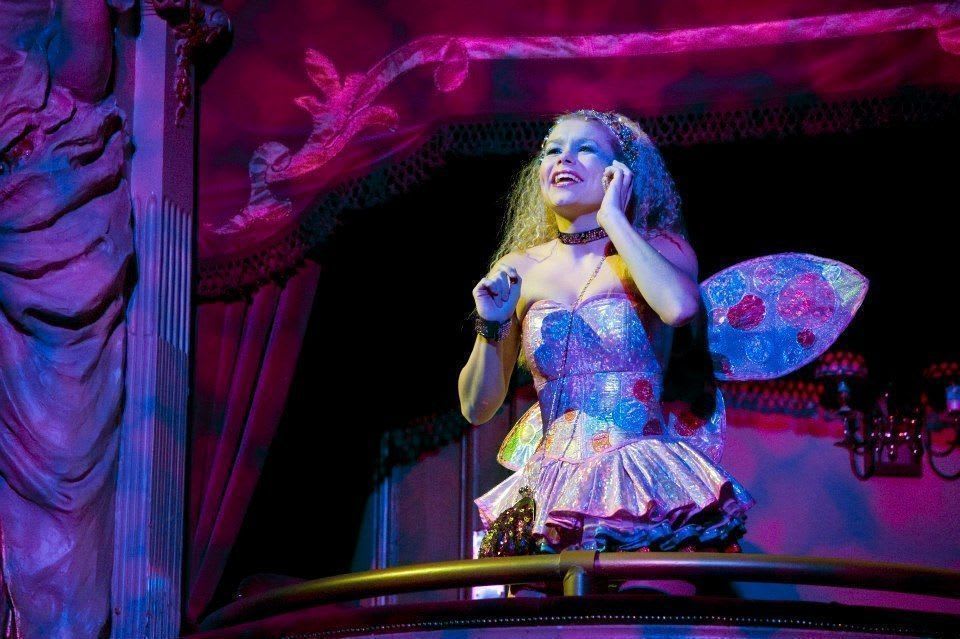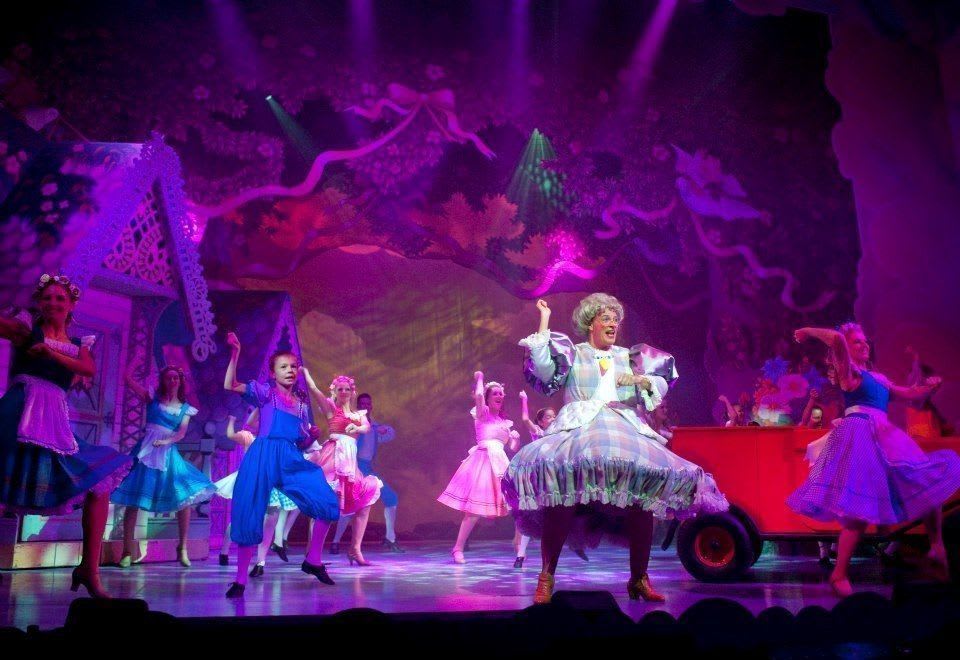 You can't make a panto without cracking some eggstremely bad yolks. It's not all about the fowl puns, there's a flock of visual gags to have a gander at too. The King's panto is back again and the old hands get back into it like a duck to water.
Allan Stewart dons the heavily titular role, supported by the usual suspects at the Kings of Grant Stott as Demon Vanity with candy floss hair and Andy Gray as Elvis McSporran with Elvis hair.
Stewart is very much in the limelight, particularly with a spectacular transformation mid-show that allows for some excellent creative cross-dressing. There is also some good ad libbing with the audience from the fowl in the frock. Andy Gray wrestles some of the limelight off him / her as these two panto pros vie for attention centre stage.
Grant Stott spends a lot of time up in the air or in the boxes and does relatively little interacting with the dynamic double-act, which gives him less to get his teeth into, although he does carry off a great song-and-dance number in Act Two ably assisted by the dance ensemble.
To balance out Demon Vanity, there is bubbly good fairy McSquirrel-Smythe (Katy Heavens) to wind up the villain who, as per usual, is the butt of many jokes. The folk in the boxes find themselves spending quite a lot of time with these two characters.
The set is fairly modest, with many screens to allow for the plot to jump around, however the costumes are anything but 2D. Stewart's vary from the sublimely tent-like to the ridiculously skimpy. There's also the wonderfully sweet costume of Priscilla the little goose that lays the golden eggs.
The scene that is really made by the costumes is the Haunted Forest with the ensemble joined by the junior dancers, and some huge hooded creations. Sadly these monsters only get a short time on stage, but such is the speedy nature of panto. The Kings has got its vehicle well-oiled after much practice. The show zips along taking in any hiccups and making them part of the show, continually fuelled by an enthusiastic, happy audience.
On the topic of transport, the show does manage to prove that Edinburgh audiences can still find tram jokes funny—I suppose you have to laugh. Actually, trams aside, the show has some pretty up-to-date jokes, but the best jokes are as always the slapstick and innuendo that we all secretly love.
Simple pleasures like seeing McSporran destroy all Mother Goose's best china. I think that pretty much sums up the show—smashing.
Reviewer: Seth Ewin