Mother Goose
Andrew Pollard
Watford Palace Theatre
–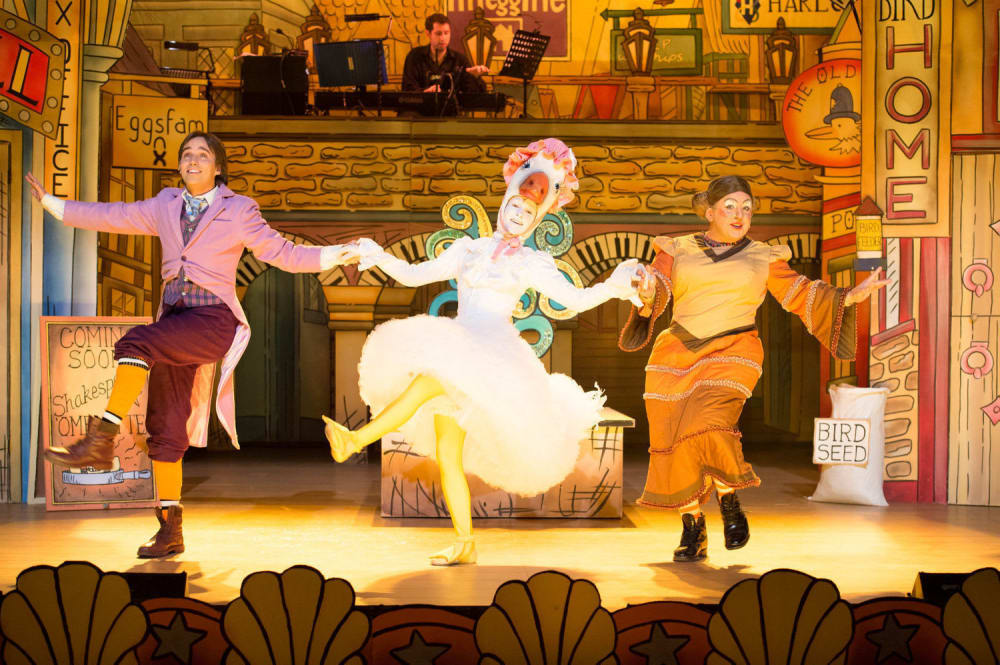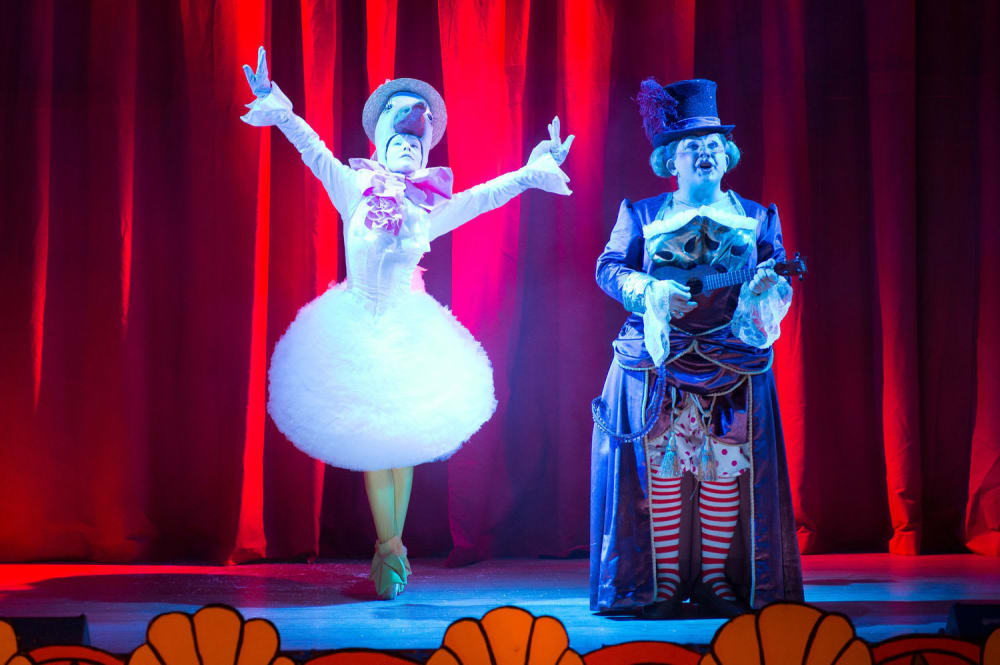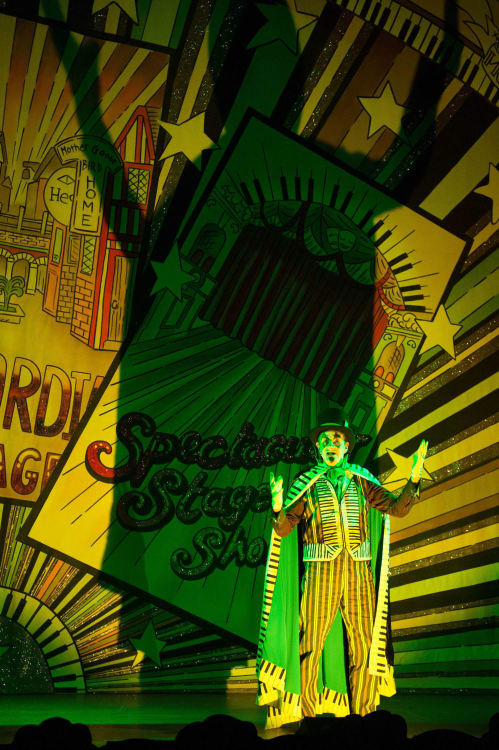 The Watford Palace Theatre always does something special with its pantomime each festive season to give it a truly Watfordian feel. 2010's Genie in Aladdin rode a magic surfboard, last year's Jack and the Beanstalk was set in a funfair complete with a villainous clown Giant and this year's Mother Goose incorporates one of the most popular talent shows of all time into proceedings.
Mother Goose is perhaps the most moralistic of all pantomime titles. Its message of 'It's what on the inside that counts' is a fitting one for 21st century society; a society that craves celebrity, fame and fortune.
In Andrew Pollard's version of the tale, Mother Goose lives in Bird House and busks her way through life, earning what little money she can to pay the rent and feed her menagerie. When Beezlebub Baddegg appears on the scene, craving Mother Goose's golden-egg-laying goose Priscilla, he convinces her to enter the Eggs-Factor, knowing full well that she will lose. Dejected and downhearted, Baddegg strikes to snatch Priscilla and, disguised as Duck (Gok) Wan, offers Mother Goose a transformation like no other...
Watford Palace's panto has a strong ensemble feel to it this year and it is a refreshing change to see the band positioned on stage surrounded by Cleo Pettitt's glorious scenery. Pettitt manages to capture the essence of Watford Palace's rich history and combines it with plenty of glitter and 21st Century cartooniness to come up with yet another stunning and inventive set.
In his second Dame for the theatre, Terence Frisch is a motherly Mother Goose who successfully mediates the transformation from nice to nasty as Mother Goose's fame goes to her head. Pollard's scripts tend to combine Principal Boy and Comic and Robert Rees plays the awkward, but lovable Billy Goose with great warmth as he goes about his own personal transformation from boy to man.
With its finger firmly on the pulse, Mother Goose's benevolent agent in Watford goes by the name of Fairy Twitter, tweeting to her followers as she narrates the story, whilst her arch-nemesis Beezlebub Baddegg is a wicked Music Hall meanie complete with keyboard-lined cape and waistcoat. Although this year's production is light on slapstick, it is still strong on comedy and as Baddegg, Philip Cox gets to play with his part appearing in disguise as the aforementioned Duck One and later Simon Owl of Eggs Factor fame and Gordon McInramsey who owns a sinister Goose and Chips van.
When Barbara Newman passed away in 2002, the last of the great skin performers took their final bow. Newman played Priscilla in Mother Goose throughout her career and was affectionately known as 'The Goose Lady' by those in the Industry. Traditionally, the role requires the performer to be crouched down in a feathered cage for hours on end, but at the Watford Palace this has been replaced by a much less structured construction, not too dissimilar to Nottingham Playhouse's of 2010, which allows the performer to move freely and leaves their face exposed.
In the role of Priscilla, Amy Drew's balletic mute goose makes Priscilla's parting with Mother Goose all the more heartfelt as she gently weeps. The decision by the creative team to keep Drew's face completely uncovered in the same vein as Sarabi's costume in Julie Taymor's The Lion King means tender emotion can be conveyed through the performer's facial expressions and Drew excels in bringing a loveable Priscilla to life.
A glorious finale full of the Union Flag's red, white and blue celebrates the Olympic and Jubilee year, with further nods to the Games peppered throughout the show in both text and costuming. Frisch's walkdown outfit comically honours the Queen's Opening Ceremony involvement and nicely ghosts the theatre's centenary production when Sarah the Cook is transformed into Queen Victoria for Dick Whittington's finale.
With excellent music, a warm Watfordian atmosphere and plenty of heart, the Palace's 2012 panto is full of sparkle and a fitting conclusion to a fantastic year.
Reviewer: Simon Sladen