MOTHERLOAD!
Elena Voce and Saskia Marland
Urban Foxes Collective
Summerhall
–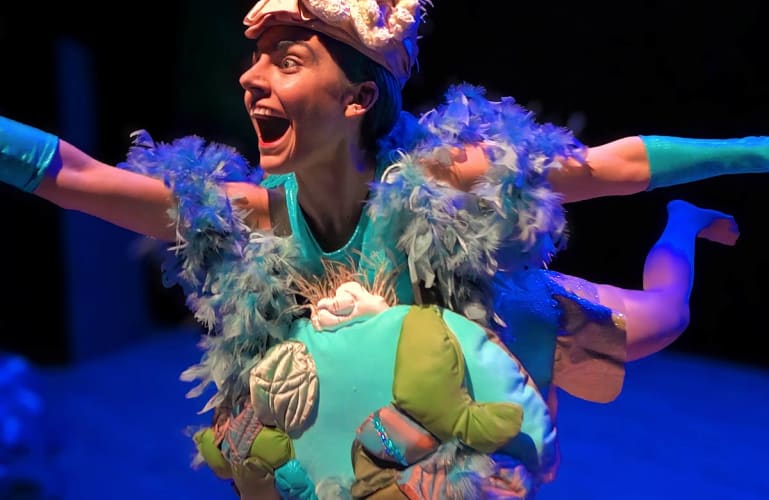 Mother has come for a visit, she's going to do a TED Talk. She's become frail, there's an oxygen tube in her nose and she needs some help with the stairs, but when she sees you, the life returns to her eyes—it's you, it was always you!
Despite her millions of children, humanity has always been the favourite, but humanity, like a spoiled brat, doesn't give her a second thought. Instead, we want to keep growing and growing, taking everything from her and now it hurts.
Elena Voce's poignant, hilarious performance is both unsettling and filled with warmth. When she calls us into question, it is heartfelt and personal. When the show takes a darker turn, we feel responsible but powerless. Is there still another way, or is it too late for Mother?
What on earth have we done? Why do we keep breeding? Why do I keep laughing in the face of it all.
This is an hilarious hour of deeply moving comic theatre, masterfully written and performed to shine a light on the insanity of our behaviour as a species. Sadly, it ends on Sunday 14 August, so make this an essential booking this weekend!
Reviewer: Tony Trigwell-Jones