Motown the Musical
Berry Gordy
New Victoria Theatre, Woking
–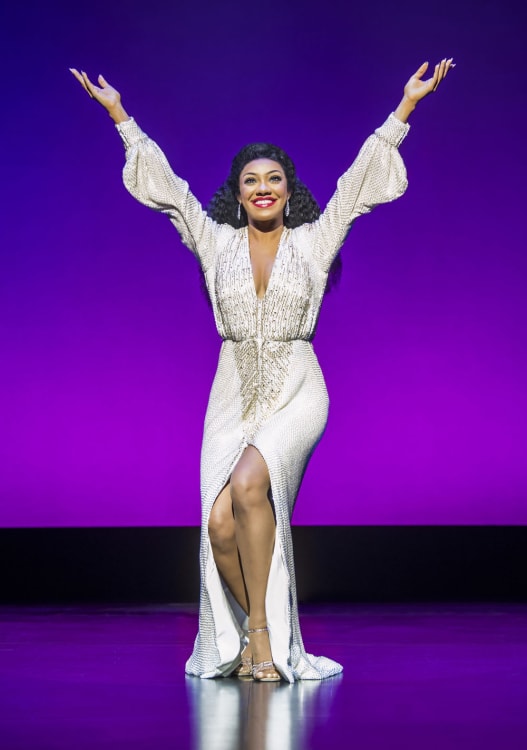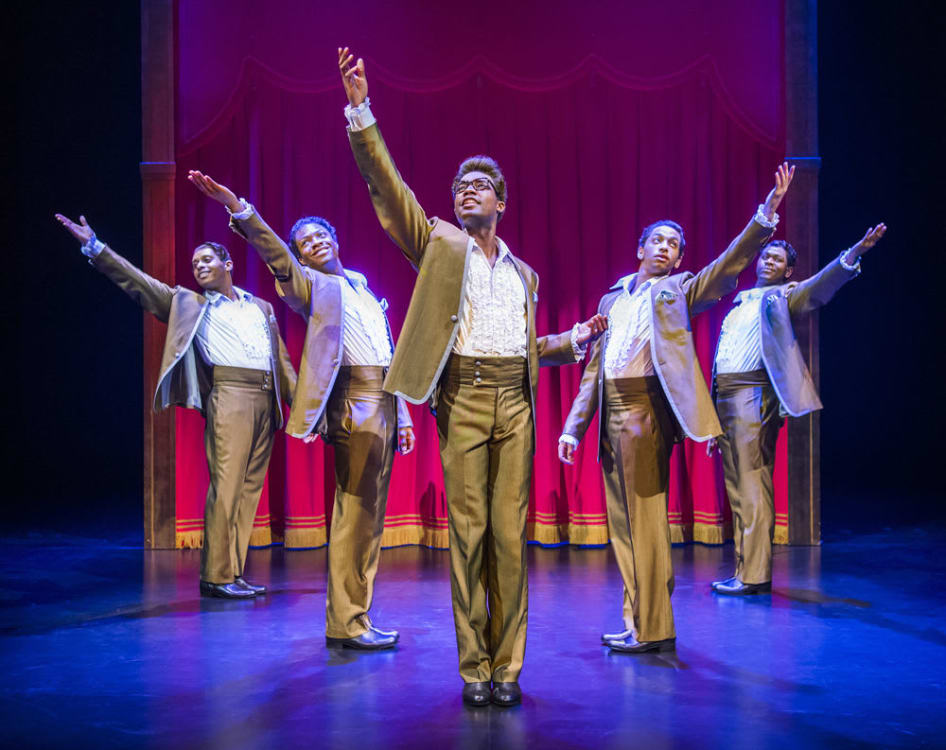 Motown the musical tracks the successful climb of Berry Gordy and his mould-breaking record label. It's impossible not to be swinging along as the amazing cast belt out over 50 songs in the show, all hits on Gordy's label.
This was the label which represented all the major Motown artists, and in fact came to name the genre. Gordy managed the Supremes, The Temptations, The Four Tops, Marvin Gaye, Stevie Wonder and even the Jackson 5—and luckily there are a host of extremely talented performers on stage to bring their music to life.
Starting at the 25-year anniversary, a troubled Gordy (Cordell Mosteller) isn't convinced he wants to attend a party thrown in his honour. His label is crumbling as his artists have been poached. Jumping back to the very beginning of his journey, we track how a record label which starts on a shoestring budget becomes a multi-award-winning behemoth.
Mosteller easily holds focus: his vocal dexterity and winning tone keep our attention and his charming, sincere delivery wins our hearts.
The 25-strong cast hold a lot of stars. Shak Gabbidon-WIlliams as Marvin Gaye particularly stands out, and his heartbreaking rendition of "Mercy Mercy Me" is spine-tingling. Natalia Brown wows early on with her vocal power, stepping out from the ensemble to great effect. Nathan Lewis (Smokey Robinson) has a bright stage presence and Daniel Haswell delivers soulful Stevie Wonder songs. The whole cast are polished, delivering hit after hit with slick harmonies and tight choreography.
The action moves fluidly with the assistance of attractive projections; the only props on stage are the mics and pianos which wheel on and off with speed. The costumes transport us back though the decades and I've never seen such fast wig changes, which do wonders to age Gordy through the story.
Despite wonderful characterisation, Karis Anderson disappoints vocally as Diana Ross. She captures the lispy, coquettish youth of the starlet straight out of school and cleverly portrays her ageing into a confident record breaking artist. Sadly, despite a great vocal tone, her pitching often misses the mark and this plays havoc with the harmonies in the Supremes numbers and her duet with Gordy.
Berry Gordy was involved in the making of the show and luckily his life provides a great story alongside an incredible selection of music. Whether or not you were around in the 'sixties to hear it the first time around, this musical will kindle anyone's love of Motown.
Reviewer: Louise Lewis