Motown the Musical
Book by Berry Gordy, music and lyrics from 'The Legendary Motown Catalogue'
Kevin, McCollom, Doug Morris, Adam Spiegel and Berry Gordy
The Lyric, Theatre Royal Plymouth
–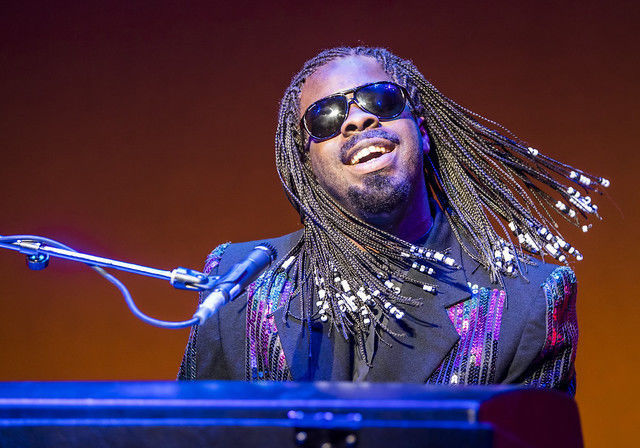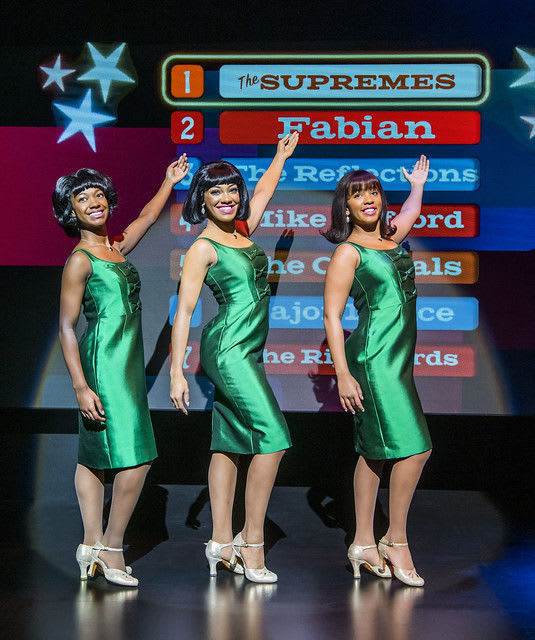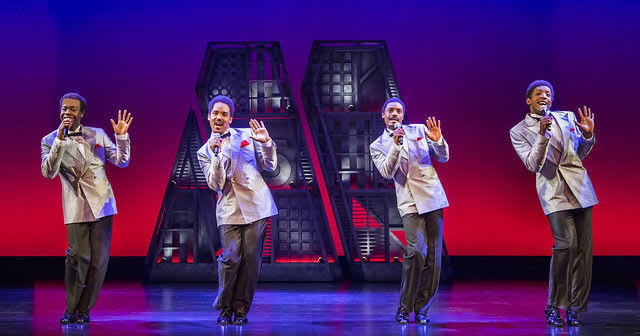 Glitzy and glam, Motown The Musical is a triumph of shiny and slick over substance—a veritable "Ball of Confusion".
With 62 hits to cram into a couple of hours alongside the story of the ground-breaking record label, the autocratic mogul and embryonic civil rights movement, nothing is given a great deal of time.
With mini-medleys and song snippets to titillate the memory (or frustrate the sing-a-long hopefuls), the Berry Gordy story is told in a series of vignettes as a plethora of chart-topping greats (Mary Wells, Stevie Wonder, Temptations, Supremes, 4 Tops and many more) shimmy across the stage with breathtaking speed—a jukebox on fast forward.
Written by Gordy, based on his autobiography To Be Loved: the Music, the Magic, the Memories of Motown, co-produced by Gordy, and about Gordy, Motown the Musical is inevitably the Gordy show but, although he undoubtedly writes songs with soul, his book has no heart regardless of the efforts of the talented 32-strong cast, Patricia Wilcox and Warren Adams's choreography and Griff Johnson's flamboyancy in the pit.
A clunky script conveys little else than his impression of himself. As ever, the gifted Gordy gives his audience what he wants it to see and hear: great tunes, great synchronised dance moves, great suits and a sanitised portrayal of a meteoric rise from rags to riches, backstabbing and commerce. A few foibles are admitted—a hint of ego here and there, a surprising moment of erectile dysfunction (that can be cured apparently—who knew?—by a rendering of "I Hear A Symphony"), and a propensity to sulking—but otherwise this is a somewhat 2D portrait of a "Stubborn Kind of Fellow" who has a dream, a gift, and sacrifices all to lead African American singers along the path to success and acceptance. But we are not afforded a glimpse behind the scenes—no mention of the three wives, only a passing reference to children, outcomes to lawsuits and counterclaims etc.
With a somewhat petulant Gordy eschewing the 25th anniversary celebrations arranged by the artists he mentored, promoted and who ultimately betrayed him by signing for the bigger labels, the device allows a look back (in less than anger but more than miffed) to the inspiration of Joe Louis (the first black heavyweight world champion) and a life dedicated to making himself and his artists the best they could be: fighting prejudices until black American artists were played on mainstream radio stations and performed in Las Vegas.
On press night, understudy Cordell Mosteller stepped up competently as the hit-seeking missile while Karis Anderson handles love interest Diana Ross's transition from gawky to diva with aplomb (along with a cringey bit of audience participation).
Nathan Lewis is a gentle, faithful right-hand man Smokey Robinson, Shak Gabbison-Williams captures the dilemma of Marvin Gaye's wont to change the world through political songwriting and the need to entertain while Jovey Domingos (one of three youngsters in rotation) raises smiles with his on-point young Stevie Wonder and has all the moves as a cheeky junior Michael Jackson.
Daniel Brodie's projected newsreels (Vietnam, Kennedy, Martin Luther King) pin the piece in time—it's the '60s and '70s when the social politics of America were in turmoil, apartheid still rife and Motown a spearhead for change—and shifts the set from theatres to recording studios to the streets of Detroit while David Korins's slick sliding set is as glamorous and glittery as Emilio Sosa's costuming.
And all the while the hits keep coming: "Heard It through The Grapevine", "Money", "My Girl", "Baby Love", "Stop In The Name Of Love", "War" and so many more to ensure its initial Broadway success in 2013 continues simultaneously in the West End and on tour.
Vibrant, flimsy and flashy, a crowd-pleasing auditorium filler but little substance.
Reviewer: Karen Bussell