Mountains: The Dreams of Lily Kwok
In-Sook Chappell
Yellow Earth Theatre and Royal Exchange Theatre in association with Black Theatre Live
Royal Exchange Theatre Studio
–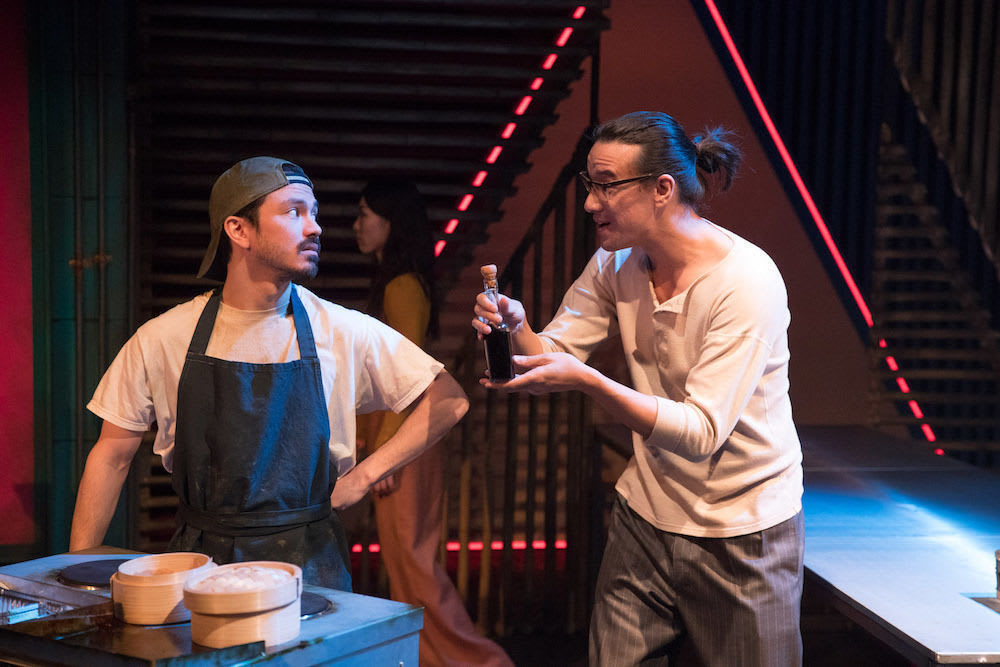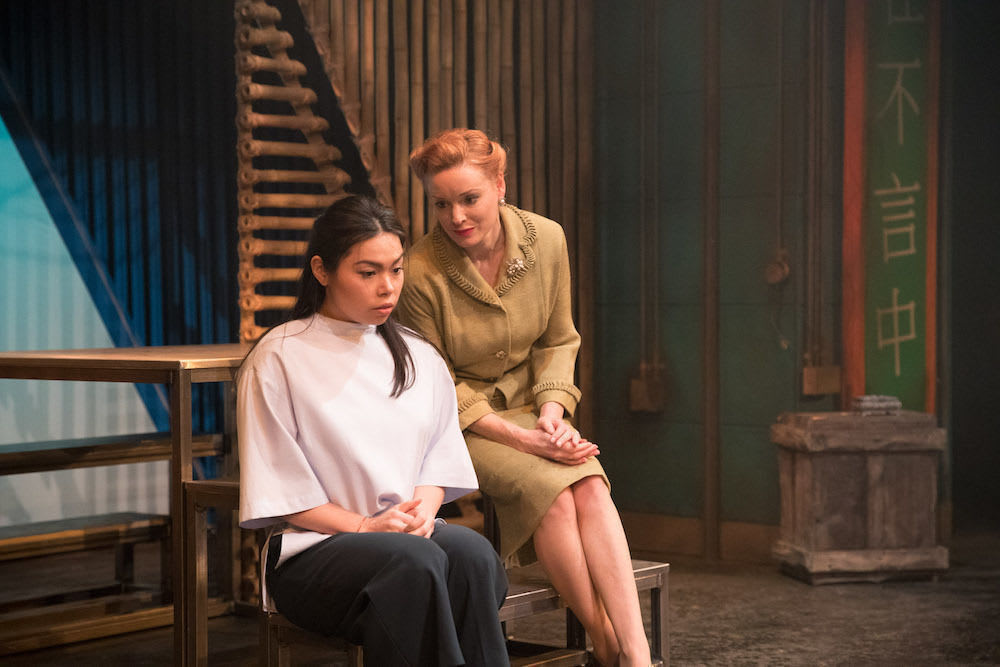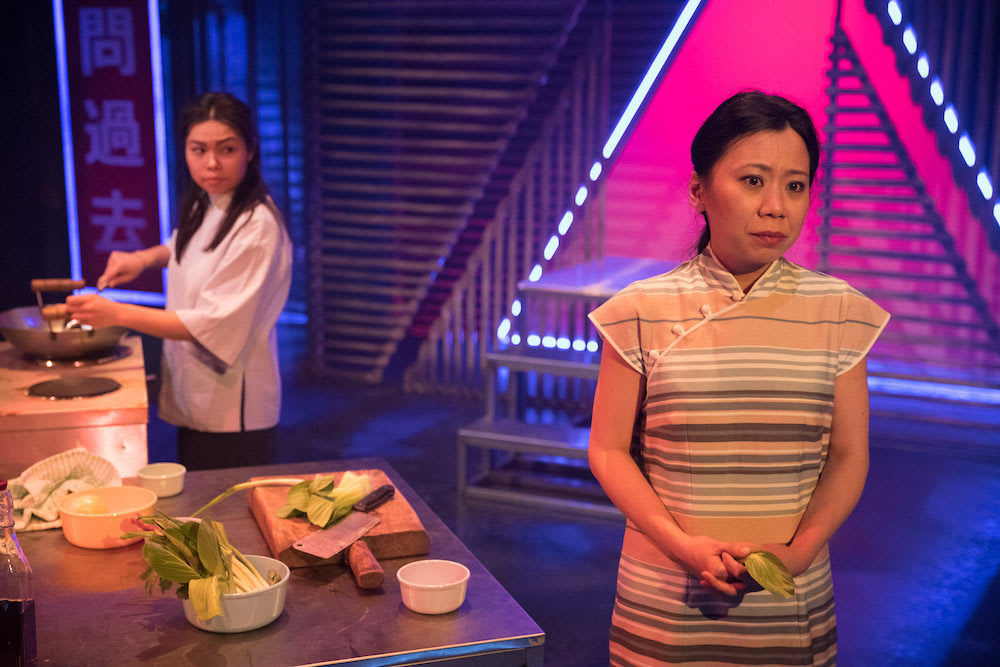 "Once upon a time..." begins this true story (not in the published script, which is also the programme, where the folk tale of the titular mountains that brackets the play comes slightly later) of the woman behind the Sweet Mandarin restaurant in Manchester as recounted in the memoir, also called Sweet Mandarin, by her granddaughter, Helen Tse.
And it is, undoubtedly, a remarkable story. The fable of the man who was determined to build a road through two mountains even though it took five generations to complete is told to Lily (Tina Chiang) by her father (Matthew Leonhart), who has a factory manufacturing soy sauce but is murdered, leaving his wife and daughter in poverty as only males were allowed to inherit.
Chappell's script adds a further layer, telling Lily's story via granddaughter Helen (Siu-See Hung), brought up in Middleton but now a successful lawyer, who flies to Hong Kong to work and also to "find herself" and discover her heritage. What she does find is her grandmother Lily, young again, come to her perhaps as some kind of a spirit to fill her in on her family history. Lily not only tells her story but puts Helen in the role of herself in a kind of ghostly reenactment of what she had to go through.
She tells (not necessarily in this order) of how she met her charming but ultimately abusive husband, her work as a servant for rich English woman Mrs Woodman (beautifully played by Ruth Gibson), who treated her like one of the the family and ultimately took her to England with her—although it took her a long while to save enough to have her young daughter sent over too.
The story takes some much darker turns—she loses her first English restaurant through gambling, and, at the insistence of Helen, confesses to the traumas of an attempted rape and having to translate for Chinese prisoners of war while they were tortured by the Japanese, but these are dealt with swiftly and late in the play. In fact, while we understand the hardship and poverty she must have gone through, very little of what we actually experience goes beyond the mildly unpleasant.
The structure makes it all a bit of a jumble with rather too much telling and not enough showing—at times, the nicely designed and choreographed big scene changes only serve to provide a different setting for the same two people to continue the same conversation. It uses a lot of fashionable dramatic methods, which sometimes seem a bit gimmicky and don't necessarily enhance the telling of the story, which can come across as a little simplistic.
There are some scenes that are quite moving and engaging, but the play isn't able to sustain this for any length of time. The advertised live cooking does happen with real vegetables being chopped and the smell of cooking oil in a hot wok, but no one actually eats what is cooked (real Sweet Mandarin food and merchandise is available for purchase after the show, presumably not cooked by the actors).
The cast (also featuring Andy Kettu, Minhee Yeo and Rina Takasaki) work well as an ensemble, filling in a large number of convincing roles between them.
Overall, it is an enjoyable couple of hours that gives us a hint of a fascinating story of survival and determination, but it comes across more as a moralising tale for a young audience than a hard-hitting piece of theatre.
Reviewer: David Chadderton