Mrs Orwell
Tony Cox
Proud Haddock
Old Red Lion
–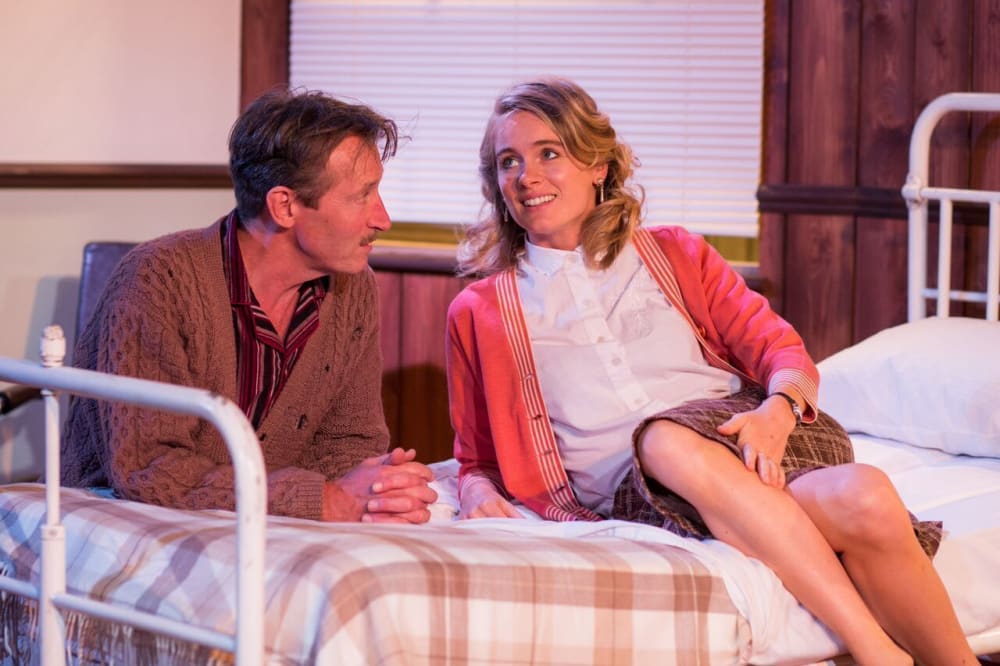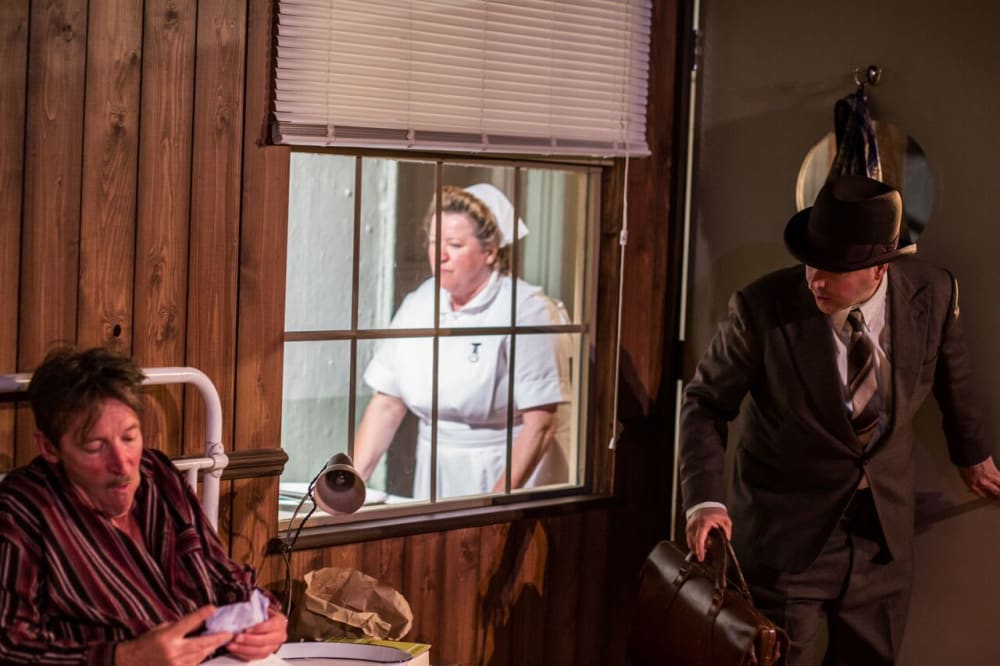 In 1949, soon after the publication of 1984, thirty-year-old Sonia Brownell married Eric Blair. The ceremony was performed in Room 65 in University College Hospital where the groom was being treated for tuberculosis.
Tony Cox's new play explores the circumstances in which the bride, then an editorial assistant at Cyril Connolly's magazine Horizon and doing editorial work for publishers Secker and Warburg, accepts the rather odd proposal of the man better known to the world as George Orwell.
She had been having an affair with French philosopher Maurice Merleau-Ponty, who refused to leave his wife, and already moved in wide artistic circles: Sartre and Camus in Paris, painters Lucian Freud and Francis Bacon in London as well as its literary world. Orwell may be in love with her but why would she marry Orwell? It's not as though she lacks admirers, she's an attractive sexy woman. Is it just the prospect of Orwell's future royalties that Federic Warburg dangles? The prestige of being the wife (or widow) of a greater writer? No: it is not that simple.
A sequence of short scenes spread over eight months provide a close-up portrait of Orwell and Peter Hamilton Dyer, looking not unlike him and convincing as someone with TB, presents an intriguing portrayal. Reference to his colonial experience in the Burma police, his Spanish Civil War experience (when he was shot in the neck by a sniper) and his seeming need to abase himself as some sort of penance of the privileged add the picture of this dour realist, the socialist educated at Eton who couldn't bear other socialists, who was so concerned about humanity but was happiest away from the rest of us on the remote island of Jura.
Apart from Sonia, the only visitors we see in Orwell's sick room are Warburg and Freud. Robert Stocks's slightly bumbling Warburg isn't much like the more elegant man I remember from a few years later but fits the bill here with his mind on sales figures, film deals and royalties but concerned about an old friend. It is he who makes sure Orwell has what he wants whether marrow jam or fishing rods despite past hurt that he gives a glimpse of.
Edmund Digby Jones makes Freud both charming and arrogant. He is always randy, equally at ease with criminal neighbours and Princess Margaret, though on meeting Picasso he found him "poisonous". Orwell's nurse, efficient and cheerful, represents a different world from the celebrity world the others move in. While they may have lunch at the White Tower she goes home to eat tinned Snoek (least favourite of the food stuff brought in to ease shortages—rationing would continue for several more years). It is she who serves to set the period and represent the world of most people. Rosie Edge makes her seem genuinely as well as professionally caring but hinting at being in some way suspicious of Sonia.
Mrs Orwell may be the play's title but it doesn't give much detail of her life. Cressida Bonas provides her natural attractiveness and gives her a stubborn self-discipline, though it seems it sometimes gives way to hedonism. She also suggests an awkwardness that hides hurt and in fact admits a particular trauma that haunts her, but it seems also significant that she doesn't know what Meccano is, has never heard of Hamleys.
Why does she decide to accept Orwell's proposal: decide to become as she puts it his "mistress, housekeeper, nurse, literary executor and mother for [his adopted son] Richard"? Does she really believe that her presence can save him from tuberculosis? That is not only a question for the audience: it is one she is asking herself.
Mrs Orwell offers the always-fascinating opportunity to eavesdrop on the famous in private, a warts and all picture. Orwell thinks he's unattractive to women but Sonia says that's not true, he is just very serious and you can't have a fling with a serious man because you always get involved. This play sets out to be serious too but there are laughs here too. You do get involved, but you go home after the curtain calls. That doesn't happen if you get married!
Reviewer: Howard Loxton