Mrs Roosevelt Flies to London
Alison Skilbeck
Hint of Lime Productions
Assembly George Square Studios
–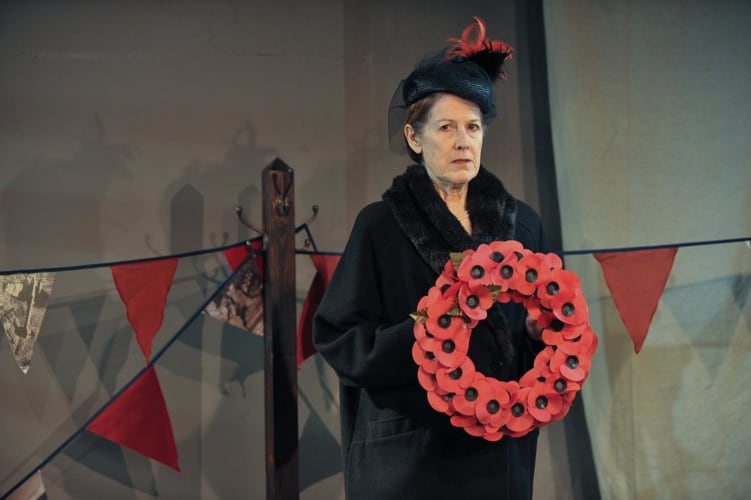 Based on her personal diaries and newspaper columns, Alison Skilbeck's one-woman show about Eleanor Roosevelt is a tour de force.
Probably one of the most influential American women of the 20th century, Skilbeck takes us on a journey through her life and times framed by the diplomatic trip she took to London representing her by now gravely ill husband.
With just a fur coat and feather hat taken on and off at regular intervals, she introduces us to all the most important people she meets on the way including the Churchills, the Queen and the Princesses and she gives us an insight into what and who made Roosevelt the woman she became.
She lived at time when the world was changing through war and political upheaval and she comments on all of it from the position of centre-stage in the proceedings, having been married to one of the most powerful men of the time.
The marriage was not a happy one, even though it produced five children, but like many of her generation, she made the best of it and found other things to occupy her time, while still 'doing her duty' as a faithful wife and consort.
She in fact became indispensible to Franklin, and he relied on her a great deal for her diplomatic skills and graceful charm, more and more as contracting polio forced him into a health crisis, as well as her intelligence and her wit.
Eleanor formed a very close friendship with journalist Lorena Hickok which lasted for many years and Skilbeck does not shy away from examining this but still leaves us unsure of whether it was a love affair in the true sense of the word.
She is honest too about her relationship with Roosevelt—theirs became more of a political partnership as the marriage evolved, but was nonetheless strong for that.
Humorous and poignant in turns, this is a very detailed, delicate and respectful portrayal of a women who was of her time but in lots of ways ahead of her time; a woman who had an a rather sad childhood yet was fortunate to be born into wealth and privilege and used that privilege wisely.
This was a performance that was filled with vibrancy and truth—a well-rounded portrayal of a fascinating woman.
Reviewer: Suzanne Hawkes