Much Ado About Nothing
William Shakespeare
Exploding Whale
Katzpace Theatre, Katzenjammers
–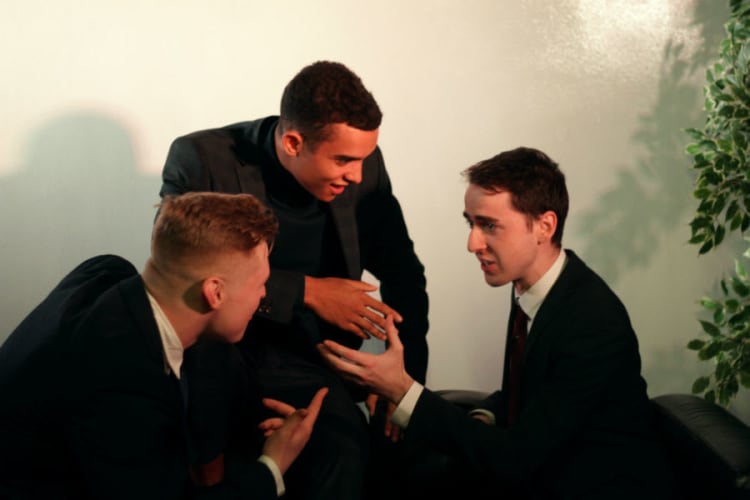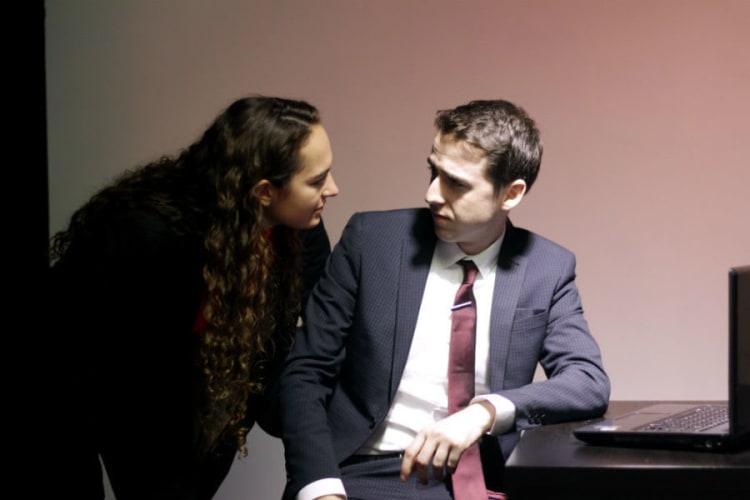 "Much Ado About Nothing is Shakespeare's feminist play," says Chiraz, a friend who recently toured as Beatrice in a production.
You can see her point given the witty assertive prominence of Beatrice and the horrific abuse of Hero.
It's a view that Exploding Whale's fast-paced version gives an extra boost to with its setting amongst the suited lads of a modern office where Don John (Octavia Gilmore) is a sidelined woman.
No sooner has a cleaner cleared away the office Christmas decorations than the room is filled with the banter of people greeting each other.
Beatrice, impressively played by Talia Pick, arrives matching the male camaraderie though not their physicality for these lads do touch each other with the jovial familiarity you can often spot late at night in many a pub.
Benedick (Gregory Birks) on a scooter joins the others, certain he will make his presence felt, but Don John remains separate. She doesn't have Beatrice's ability to grab attention with words.
Octavia Gilmore gives a fine performance that is resentful and angry rather than the often preferred delivery of sullen and malicious.
As a woman whose gender and manner are so different from the lads who run the office, it is easier to understand her motivation when she says, "I am trusted with a muzzle and enfranchised with a clog; therefore I have decreed not to sing in my cage."
The engine of what happens in the play is Beatrice and Don John but the humour relies almost entirely on the sparks flying between Beatrice and Benedick, this version having removed the usual escapades of Dogberry's (Charlotte Vassell) shambolic police.
Imaginative and lively, this confident production always holds your attention and is engagingly alert to the play's shifts from comedy into shocking seriousness.
Reviewer: Keith Mckenna