Much Ado About Nothing
William Shakespeare
National Theatre
National Theatre (Lyttelton Theatre)
–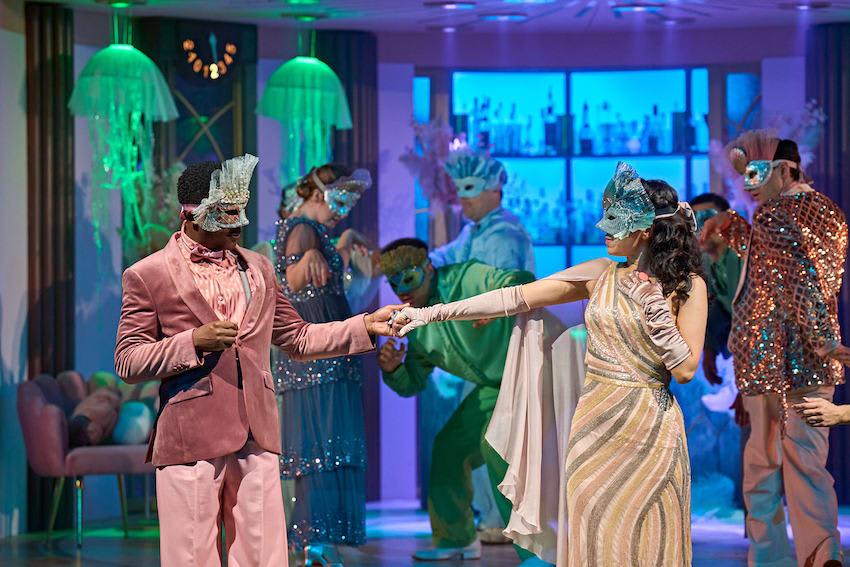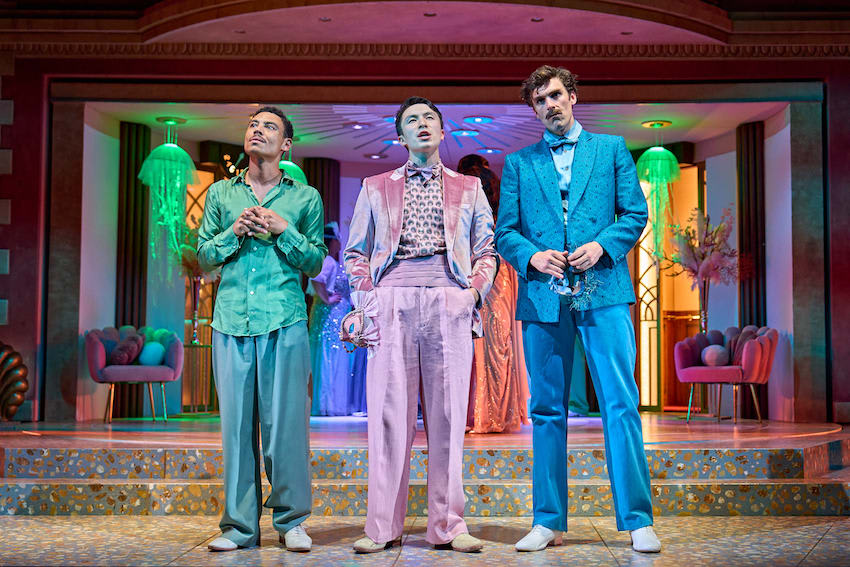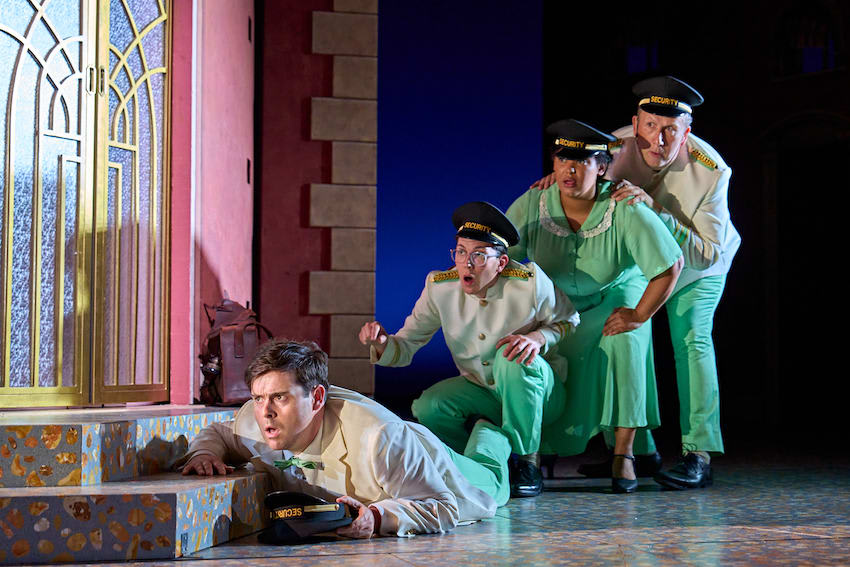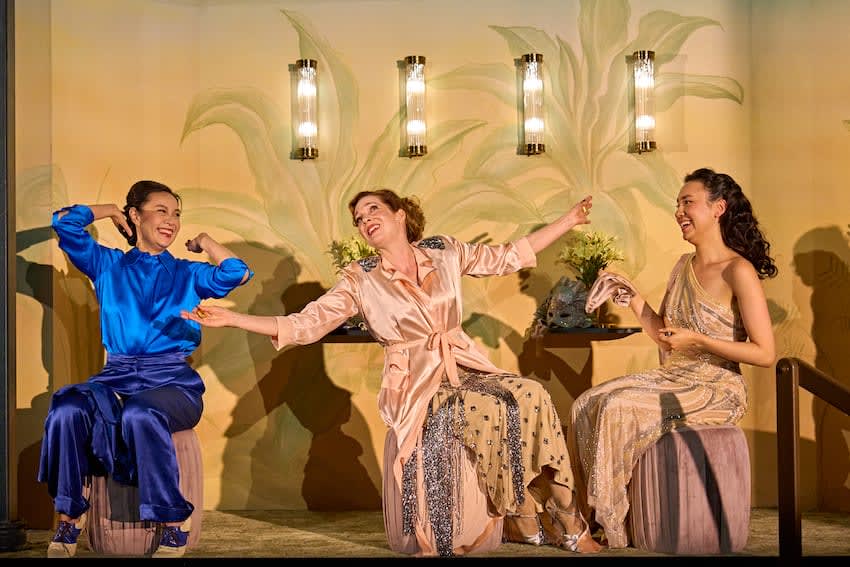 Director Simon Godwin shifts the balance in his production of Shakespeare's comedy. The love-at-first-sight romance between young couple Conrade and Hero and wicked Don John's dastardly scheme to destroy them and revenge on his Prince brother and the young man who gets the support he thinks is his right gets a crystal clear telling, in which even low comedy scenes play a part. The playful plot by which their friends pair off professed bachelor Benedick and seriously single Beatrice may provide the best roles, but it is not the main story.
The setting is no longer the grand home of Hero's father Leonato (Rufus Wright) but the hotel of which he and his wife Antonia (Wendy Kweh) are managers. Designer Anna Fleischle provides an art deco establishment at the seaside with its bellhops and maids and its own security services. It can offer its own swing band, a feather-dance cabaret and a masked ball and right from the start, the entire staff seem to have turned out for the arrival of Leonato's niece Beatrice (Katherine Parkinson).
She is soon followed by a group of soldiers led by Don Pedro (Ashley Zhangazha) that include his bastard half-brother John (David Judge), aide Claudio (Eben Figuieredo) and Benedick (John Heffernan). Medals are handed out, but there is no indication of what war they've been engaged in. That isn't part of the story and we are in a fantasy world that variously seems about to turn into a musical or a panto with a music hall turn from Security later and then dips into melodrama. Shakespeare, never afraid to mix genres, set the pattern here.
Soon, old sparring partners Beatrice and Benedict are facing each other from opposite sides of the stage. Perhaps it is a little more obvious that she is hiding genuine feelings for him for Heffernan makes it clear why he is described as the Prince's fool: he's a born joker with an easy rapport with the audience. But it is a pairing that misses that magic connection. They become much more believable when things turn serious.
With heavy cutting and sight gags, Godwin gets laughs from the watch scenes led by David Flynn's Dogberry. A sequence where Benedick hides in an ice cream cart while syrups and gelato drip on him is an audience pleaser, but a bath sequence seems to add nothing.
There's a shocking addition when Borachio (Brandon Grace) and Margaret (Phoebe Horn) are almost caught in cunnilingus, prefiguring their role in framing Hero. Ioanna Kimbook brings reality to the world of make-believe as her Hero reacts to that accusation against her, and the switch from Antonio to Antonia gives a gendered edge to her cry of "I will be heard!" in defence of her daughter.
Evie Gurney's glamorous costumes and the music, lifting songs from other plays, win the house over, but, while admiring this production for its slickness, I found myself watching rather then being involved until Shakespeare does his usual twist at the ending to make things right again in an explosion of feeling.
This is light entertainment for a summer evening that takes us to Mediterranean sunshine while keeping us cool indoors.
This production of Much do About Nothing will be broadcast live to UK cinemas on 8 September.
Reviewer: Howard Loxton