Much Ado About Nothing
William Shakespeare
Royal Shakespeare Company
Opera House
–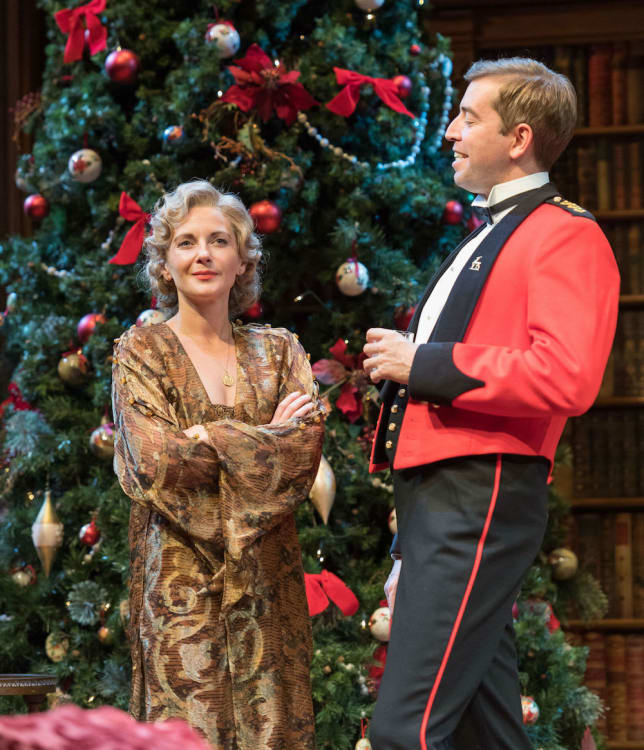 The RSC's latest visit to Manchester is with two plays, Love's Labour's Lost and Much Ado About Nothing, which they have linked together based on the speculation that the latter is actually the play referred to in some papers from Shakespeare's lifetime as Love's Labour's Won but which has never been found.
Christopher Luscombe's productions have also been linked by setting them either side of the First World War, this second play featuring Don Pedro (John Hodgkinson) and his men as returning soldiers to Leonato's (Steven Pacey) household, where the women have been acting as nurses.
The first half contains lots of beautifully delivered comedy, both verbal and physical, as Claudio (Tunji Kasim) falls head-over-heels for Leonato's pretty daughter Hero (Rebecca Collingwood) and Beatrice (Lisa Dillon) and Benedick (Edward Bennett) exchange witty insults before the others set them up to fall in love with one another in a good-natured prank. The scenes where the prospective but reluctant lovers are deliberately set up to overhear conversations are as physically silly and brilliantly staged as anything you will find in a panto—especially the one featuring Benedick and the Christmas tree.
However the prank set in motion by Don Pedro's bitter brother Don John (Sam Alexander) is far from good-natured; he makes Claudio believe that Hero is unfaithful, prompting him to denounce her at the altar after the interval when the whole play takes on a much darker tone. While the bitterness between Beatrice and Benedick turned to affection before the interval, the moment when she turns to him after the aborted wedding and tells him to "kill Claudio" is quite chilling.
There is still room for comedy even here, as the interrogation of Don Pedro's accomplice Borachio (Chris Nayak) by Dogberry (Nick Haverson) and his cronies becomes an extended scene of pure fall-about slapstick. Of course by the end the villains flee or repent, the couples marry and everyone remaining lives happily ever after.
Simon Higlett's set creates an intricate Elizabethan brickwork façade for the exterior scenes and wood-panelled walls and bookshelves for the interiors, which is beautifully detailed and authentic. Nigel Hess's score sets the scene well, particularly the songs with their 1920s-style music.
With not a line or a pratfall mis-timed, this production is a festive joy from beginning to end. If you're looking for some silly but intelligent entertainment for adults this Christmas, this production could very well fit the bill.
Reviewer: David Chadderton