Much Ado about Nothing
William Shakespeare
Lyric Theatre, Belfast
(2007)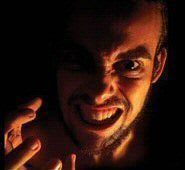 Belfast's Lyric Theatre, the city's sole production house, has not been experiencing the best of times. Energies, which could have been used creatively, have had to devoted the facing down an Arts Council of Northern Ireland diktat which would have moved them from their beloved riverside pitch to a brownfield site in a commercial development area.
Rain had been dripping through the dressing room ceilings. Moral was low. Staff haemorrhaged. Playwrights repeated rather than invented. The quality of productions spiralled downwards. An ageing audience stayed at home, a younger one was yet to be found.
But if there is to be a production which will lift the spirits of actors, audiences, management and the house's increasingly successful fundraising campaign for a dashing new build on the same escarpment overseeing the river Lagan, it is surely Rachel O'Riordan's even more dashing take on Shakespeare's dark comedy, Much Ado About Nothing.
A lack of financial resources may have been the spur, but O'Riordan's bold decisions to both double up on parts, pare the set back to a barrack room balcony and cloth her all-male cast in grey uniform greatcoats and T-shirts have paid off, focusing all attentions on the exquisite detail of the text as it somersaults from wit to wanton at the turn of a line.
Bolder still is the inspired gamble, surely evidence of the time Dr O'Riordan spent as Associate Director on Peter Hal's Measure for Measure at Bath's Theatre Royal, is to be found in not just the doubling (or trebling, or quadrupling) up her all-male actors. Many directors have done that and many an actor thrives on the experience.
But here, lover plays friend's lover. Thus Matt Odell (in his professional debut) is both the fiery Beatrice and the popinjay Claudio who would marry modest Hero who in turn is played by Michael Condron who is also Beatrice's witty suitor Benedick. Frankie McCafferty, a chameleon as, ever plays the dark villain Borachio, and his gull Margaret, plus Antonio and Watch.
Gregory Floy lends us a magisterial Leonato (and Sexton & Watch), David Heap a saturnine Don John plus an engagingly yet infuriatingly foolish Dogberry. Tony Flynn is the unflexing Don Pedro, and Verges. Newcomer Conan Sweeny flaunts his Ursula, steadies his Friar, darkens his thuggish Conrade, comes with his Watch
Gary McCann's rough wooden balcony, hinting at scaffold, passing-out parade platform, gymnasium and dock, sets an ominous tone well supported by James McFetridge's menacing lighting and the sombre sound design by composers Ivan Birthistle and Vincent Doherty
The young officer class comes home from the war, up to no end of posh lads' larks, seeking a bit of high class totty to be bedded then wedded if it must to continue the family name. It is a situation which does not bother Hero. But Beatrice - whom Shakespeare possibly, and O'Riordan certainly - modelled on the Virgin Queen, would have none of their exclusive masculine club.
Yet she, like Elizabeth I, would be harder still; witness her speaking to Benedict of Claudio's unfeeling macho treatment of her best friend and cousin Hero:
"O, that I were a man. I would eat his heart out in the market place."
But will her love for Benedict, and his love for her, be enough for Ben to break the code, thus risking forever expulsion for polite society and the emptiness of no longer being one of the boys?
It is an interpretation which sits perfectly with every syllable of the text, and with every nuance in O'Riordan's perfectly nuanced production. The cruel jape which sees virginal Hero rejected as a slut during her wedding by her groom, Claudio, have rarely been portrayed so savagely.
Rachel O'Riordan made her name with Hurricane, devised with, and performed by, her husband Richard Dormer and toured by their own Ransom Productions. The Lyric's incoming Executive Director Michael Diskin, having noted that his theatre has retained her in the past for specific commissions, would do well to offer her the vacant post of Artistic Director while he and his Board can still afford her.
Reviewer: Ian Hill