Mucky Kid
Sam Potter
Theatre 503, Peculius and Ine Van Riet
Theatre 503
–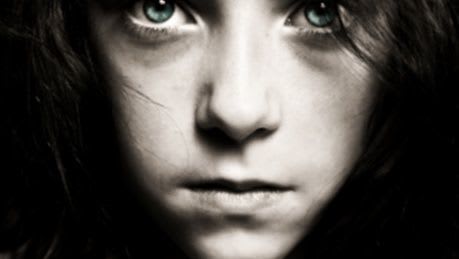 Mucky Kid charts 36 hours in the life of Maggie Radcliffe, a complicated young woman who has spent more than half of her life in prison.
The piece begins as she escapes into the countryside and concludes as she returns to her home: gaol. In between these bookends, however, it examines the various situations in which she finds herself and explores not only how she reacts to the outside world but also how it responds to her.
This is a riveting production that really delves into the fractured mind of the character and presents fragments of various scenes, constantly altering their atmosphere and detail. This unreliable narrative keeps the audience guessing as to Maggie's true motives with repetition of content but never mood or conclusion.
This structure allows the cast to have a lot of fun with their characterisation, subtly changing from scene to scene with shifts in tone and emphasis.
Sonya Cassidy is absolutely captivating in the central role of Maggie, evolving from giggling girl to manipulative murderer with shades of every possible emotion in between. She creates a character that is unstable but likeable and this likeability is what makes the play so thought-provoking.
The rest of the cast hold their own, however, and all offer strong performances. Adam Loxley and Rob Witcomb interact superbly as friends Jason and Derek, moving smoothly from comedic to calculating without straining the believability of the scenes. Pamela Dwyer also attacks the part of Naomi with a fierce energy that contrasts neatly with the understated performance of Serena Manteghi as ten-year-old Paige.
All of the actors take a turn to play a version of the prison warden and each new addition heralds the beginning of a different account of the previous 36 hours.
With the minimal scene changes handled by the cast, the unpretentious switch from location to location aids the pace enormously. The inclusion of sound from Dan Jeffries also contributes to this rapid style and lends the production an almost filmic quality. The clear plastic sheeting creating the walls of the set lends an institutionalised look to the stage; it could be argued that it symbolises a cleanness that Maggie's mind will never quite obtain.
James Farrell's excellent direction allows for light and shade within the performances and there are a surprising amount of laughs within the piece. The serious subject matter is dealt with respectfully, however, and the tension is built carefully and deliberately.
This is yet another production at 503 demonstrating new playwrights putting storytelling at the heart of their work. Whilst flashy scenery or amazing special effects are sometimes welcome, great theatre actually relies upon a great script and strong cast.
Running at 75 minutes, Mucky Kid is a taut exploration of a damaged mind and leaves the audience with plenty of questions and a definite chill.
Reviewer: Amy Yorston