Murder for Two
Joe Kinosian and Kellen Blair
Barn Theatre, Cirencester
Barn Theatre, Cirencester
–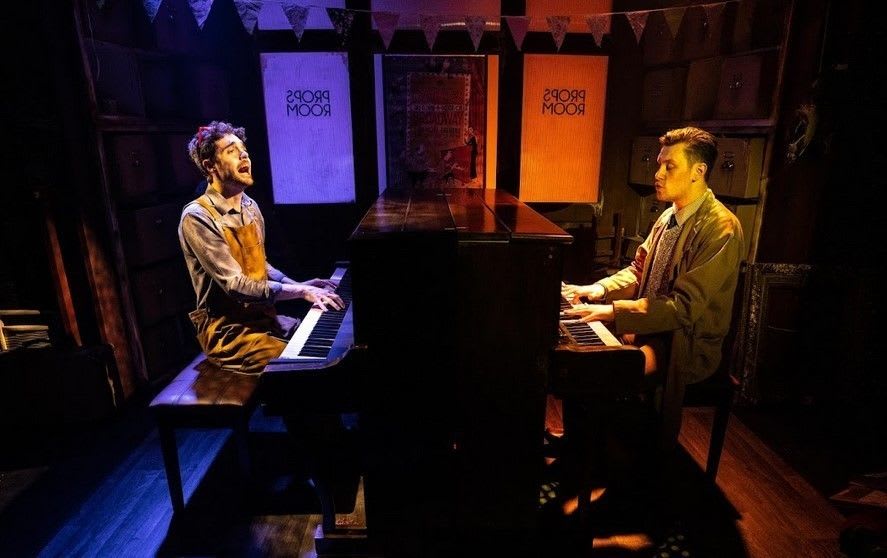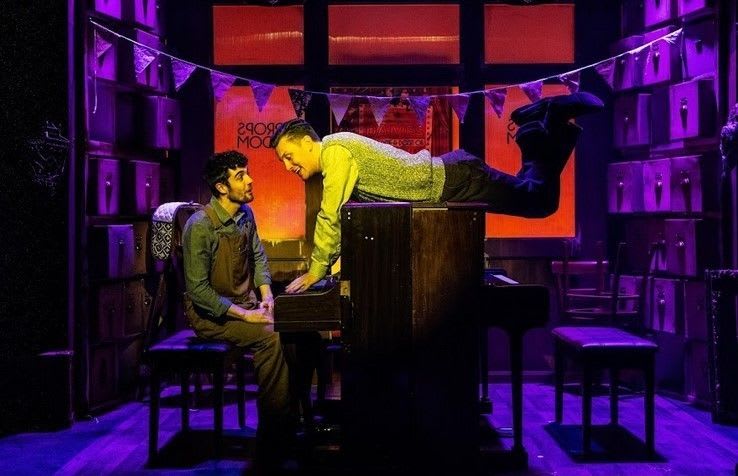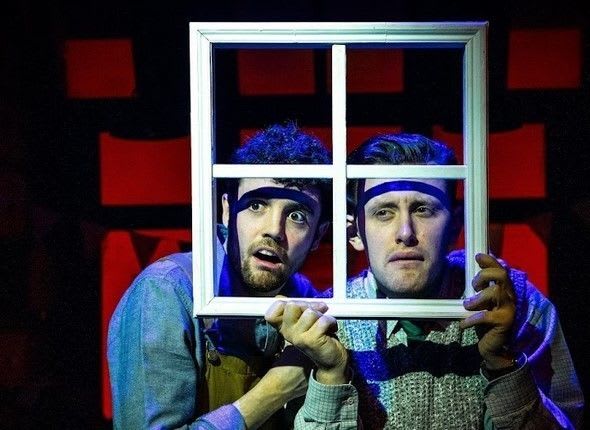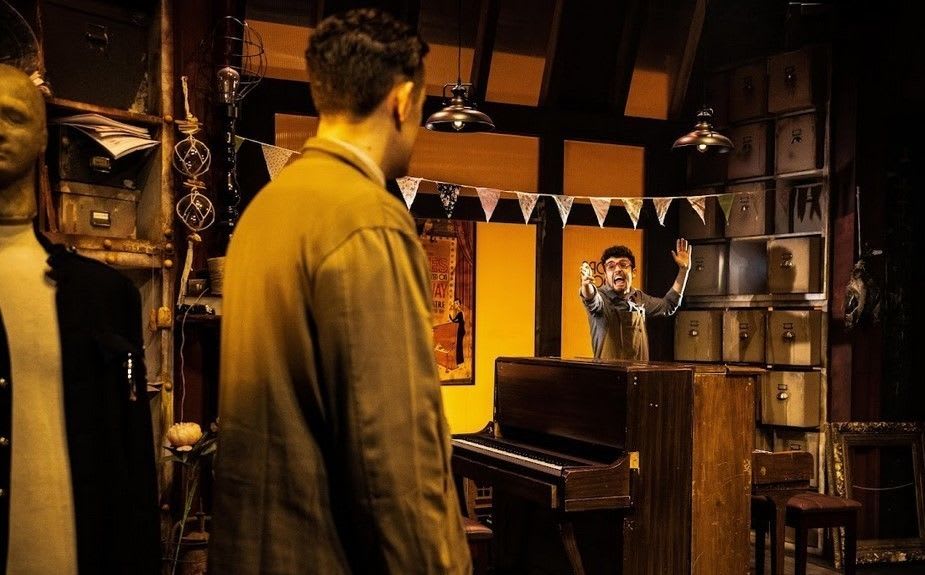 They call it a killer musical comedy. After a wonderful, gag-a-minute couple of hours that flew like lightning, I'd say it is indeed dead funny, except that my stale pun would be unworthy of the high-class wit of this must-see show.
Although originally set in America, the madcap action is switched, appropriately, to the props room of a Gloucestershire theatre where novelist Arthur Whitney has been found dead at his birthday party. Enter officer Marcus Moscowicz who aims to crack the crackpot case in order to win promotion before a proper detective arrives.
But it's as if this proto-Poirot has walked into the world of the Marx Brothers. The script has the sharpness of Sondheim, but funnier, and the performance of its two actors, backed by the ingenuity of its creative team take it to an even higher level.
Lee O'Reilly plays the officer with such a feel for timing that it is hard to believe it is his professional debut, while Sam Denia gives a scintillating tour-de-force performance as each of the suspects. I lost count at ten. With the flip of a scarf, the tilt of a cap, the snatch of a pipe or glasses or just a pirouette, he is the not-so grieving widow, a psychiatrist, a student, any one of three cocky Liverpool schoolboy choristers, or a fabulously flouncy ballerina. Playing a bickering couple, he seems to manage to be both husband and wife at the same time.
Both O'Reilly and Denia are also superb musicians, and their clever piano four-handers, played together, even blindfold or upside down, are as virtuosic as they are riotous. Credit for such careful co-ordination should probably go also to musical supervisor Nicole Johnson.
You'll have to listen hard not to miss a single one of the rat-a-tat lyrics with their great rhymes, with which the pair are having such obvious fun. I particularly liked Marcus's lament about his policing worries, "when things are getting messy, and I'm feeling S.O.S-ey..."
While it's the actors who take the deserved plaudits, the back-roomers too, including director Bryan Hodgson and designers Justin Williams and Sam Rowcliffe-Tanner, deliver plenty of eye-popping surprises and laughs packed into a set already stocked with board-game billiard room necessities—rope, dagger, candlestick etc.
This crazy whodunnit picked up all sorts of awards for its writers, composer Joe Kinosian and lyricist Kellen Blair, when launched in the United States in 2011, but surprisingly I can find only one previous production in the UK.
It needs outstanding performers, of course. It has them in Cirencester, so why other theatres haven't snapped up this terrific show, I haven't got a Clouseau.
Reviewer: Colin Davison