Murder on the Orient Express
Agatha Christie, adapted for the stage by Ken Ludwig
Chichester Festival Theatre
Theatre Royal Bath
–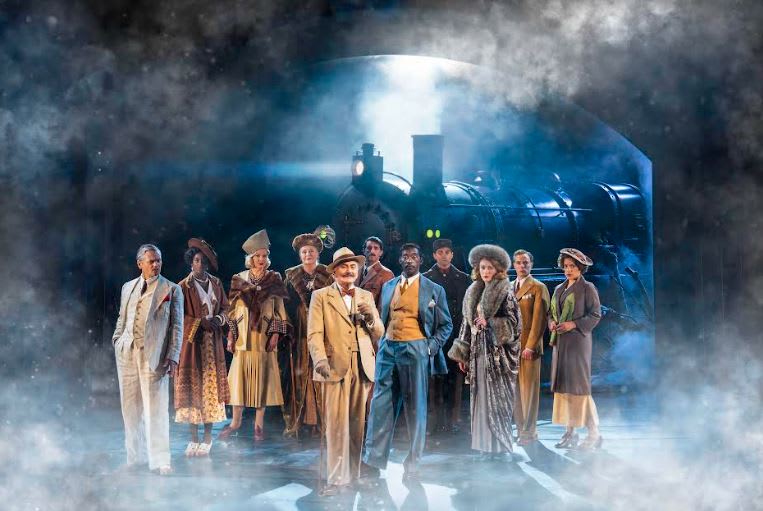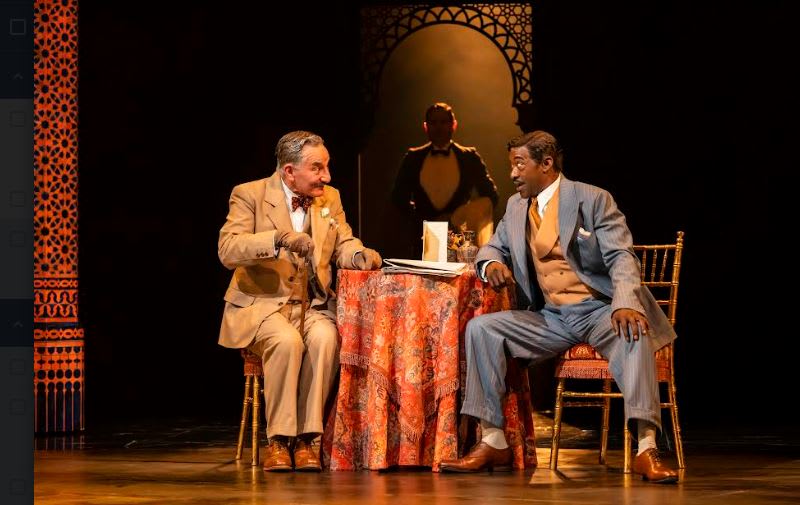 Almost a century ago, Agatha Christie sat in room 203 at the Baron Hotel in Aleppo, Syria and began writing one of her most acclaimed books, Murder on the Orient Express. Her final public appearance, forty years following its publication, was at the première of the 1974 adaptation starring Albert Finney as the masterly investigator Hercule Poirot. Since then, close to 50 actors have utilised the Belgian's "little grey cells'' and Christie's impact continues to be felt nearly half a century on from her death.
When American playwright Ken Ludwig (Lend Me a Tenor) was asked by the late author's estate to pen an adaptation of the novel, he agreed with alacrity and it premièred in 2017 at the McCarter Theatre Center in New Jersey (ironically, the original première was delayed due to a winter storm). It has now travelled across the pond and into the hands of Chichester Festival Theatre and director Jonathan Church.
Perhaps Poirot's most famous whodunit, the detective finds himself on the esteemed Orient Express, which is surprisingly full for the time of year, on the way back to London. The carriages, packed with an array of characters, come to an abrupt halt as a storm stops the Orient Express in its tracks before a dead body has been found. Without hesitation, Poirot slips into his groove to identify the murderer of an American tycoon.
Tasked with taking on the infamous moustache on this occasion is Henry Goodman (Assassins, The Merchant of Venice), an Olivier Award-winning stalwart of the stage. A large ensemble joins him including Patrick Robinson as Poirot's sidekick Monsieur Bouc, Sara Stewart as a Minesottan housewife Helen Hubbard and Laura Rogers plays commoner-turned-doctor Countess Andrenyi.
Here we are treated to an elaborate, first-class production worth its weight in gold. Considering the story unfolds almost entirely in one place, one could argue that it is ready-made for the stage—but that doesn't take anything away from Robert Jones's (Oklahoma!) design. Every inch of the stage is used, but it feels far from cramped. It provides a large scale and is mesmerising without losing its intimacy. The stage feels twice the size with cleverly designed archways, in tandem with a lighting design (Mark Henderson) which takes full advantage of Jones's vision. Adrian Sutton's score transports us to the era when luxury travel was at its height, with a strong orchestral sound akin to those heard in Alfred Hitchcock's films. It offers an atmosphere and extends through the theatre with aplomb.
Goodman embodies Poirot like he was born to hone his swirly moustache and finely tailored, three-piece suits. He glides the stage with panache, charm, assertiveness and precision like he was written by Christie. Alongside Stewart and Robinson as Hubbard and Bouc respectively, they execute the life and laughter in the source material and are a joy to observe. The entire ensemble clicks and barely misses a step as Church's direction draws together the grandiose set and the punchiness acting together.
It isn't without its hitches, including an underwhelming reveal of the murdered body which almost everyone in the stalls misses, but it delivers an exquisite experience, much like the Orient Express had done in its day.
Every element on display hits the mark. From Goodman's captivating performance to the enthralling design of this production, it is yet another example of Christie done well on stage.
Reviewer: Jacob Newbury