Mushy: Lyrically Speaking
Book by Pravesh Kumar, lyrics by Raxstar
Rifco Theatre Company and Watford Palace Theatre
Arcola Theatre
–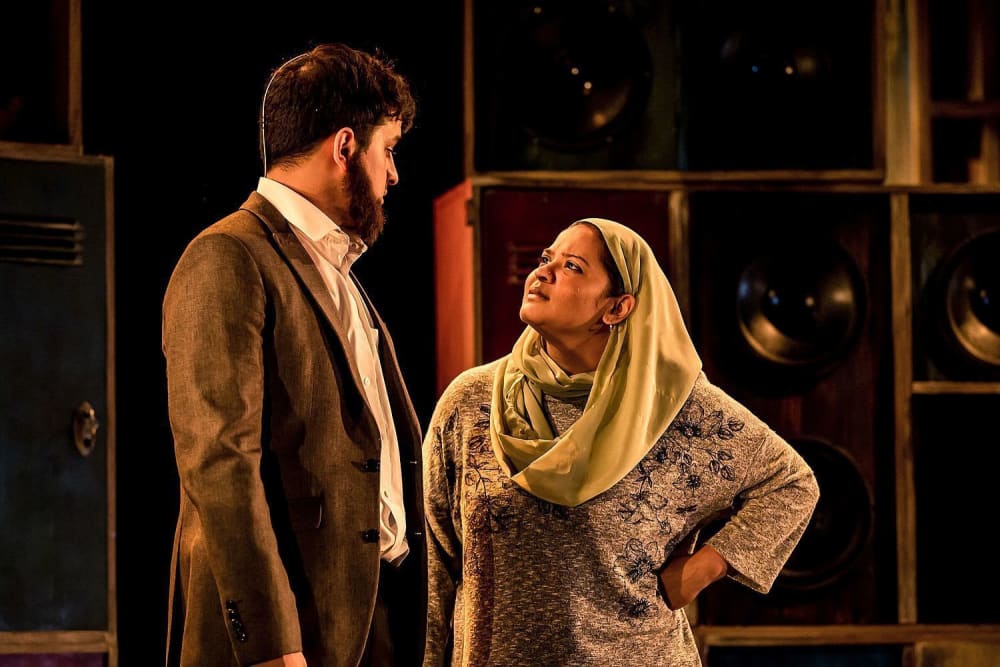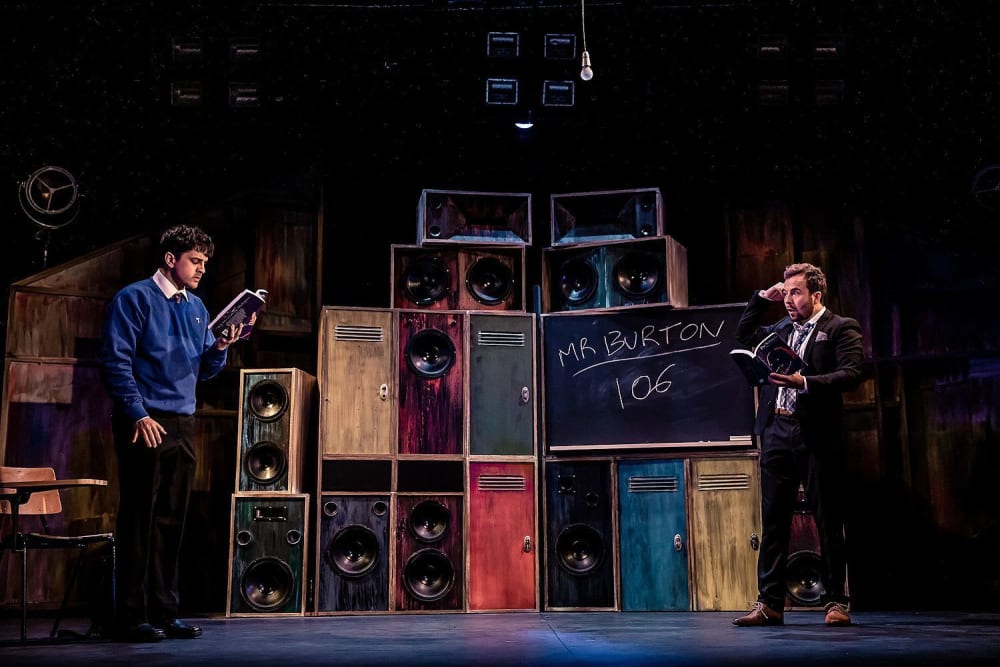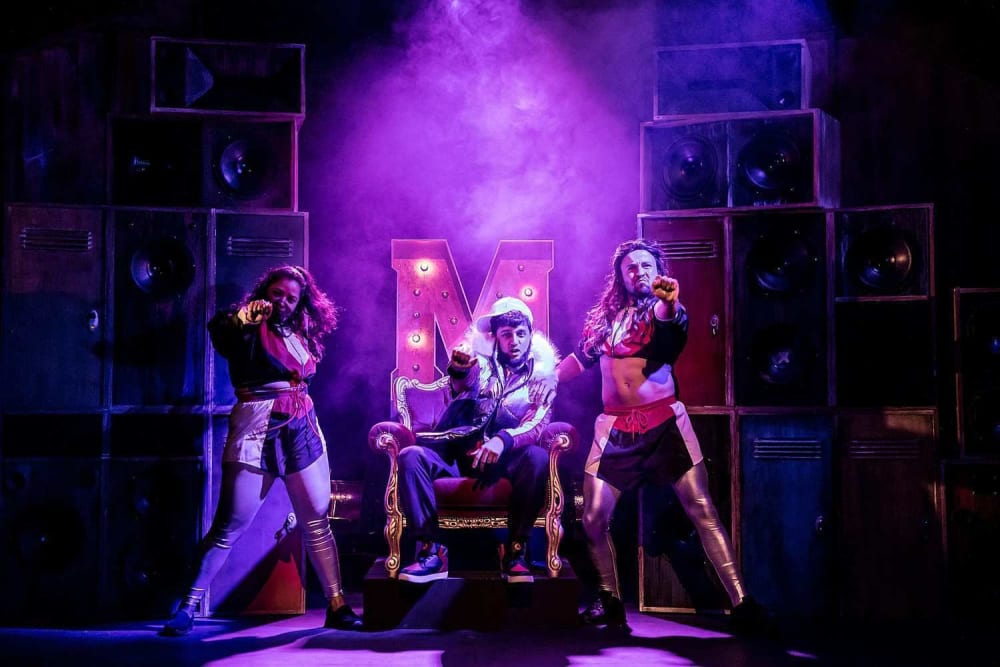 In 2013, a television series called Educating Yorkshire about a school trying to do better for its pupils included an episode in which a dedicated English teacher helped a boy held back by a stammer and, inspired by The King's Speech, the film about George VI overcoming his impediment, succeeded.
That boy was Musharaf Asghar, nicknamed "Mushy". He and Matthew Burton, the teacher, caught the public's attention and this and subsequent appearances made him something of a celebrity, a TV star.
This is Mushy's story, what led up to that television moment that caught the public's attention and what came after. Mr Burton began using the iambic pentameter beat of Shakespeare's sonnets to help Musharaf before adopting the King's Speech use of music. Pravesh Kumar's play uses rap numbers written by Raxstar to replace Mushy's stammer and give him a fluent voice in soliloquies that are sparklingly delivered by Varun Raj who elsewhere as Mushy struggles with speech outside secure situations.
While the main storyline concentrates on the Mushy's vocal struggle and his interaction with Matthew Burton, whom Oliver Longstaff plays with a warmth that would make him everyone's favourite teacher, there is a parallel glimpse of Mushy's home life.
Mushy's Ammi is a picture of a first generation Asian immigrant pushing her son to become a doctor, accountant or lawyer. It may be somewhat stereotypical but it is very true none the less.
Medhavi Patel makes her very real. Married young to a youth she had never met to whom she has borne five children, she acknowledges it could never have been a workable marriage. She has worked hard as a seamstress to bring up her brood but has been trapped by her lack of English and unfamiliarity with the world outside her door. It's a deftly drawn picture that represents many. A devout Muslim, touchingly presented but also very funny.
That same balance between compassion and seeing the funny side permeates the play and the theatricality of the rap soliloquy permits an explosion in a glitzy number with Medhavi Patel and Oliver Longstaff (who have already doubled several roles) being camply outrageous: it is a riot.
Ameet Chana, delivering his first professional production as director, is well served by his actors and juggles the play's different elements smoothly while Eleanor Bull's simple set of a bank of loudspeakers and lockers that can open our spin to provide specific settings makes for rapid transitions.
I had not seen Musharaf Asghar's television appearances and his story was new to me. It is touchingly told with what seems absolute honesty; sometimes tongue in cheek and always theatrically engaging.
Reviewer: Howard Loxton