Muslim First Dates
A N Fair
Other Stories and Newcastle Fringe Festival (An Invigorate Seed Pot Bursary Holder)
Alphabetti Theatre, Newcastle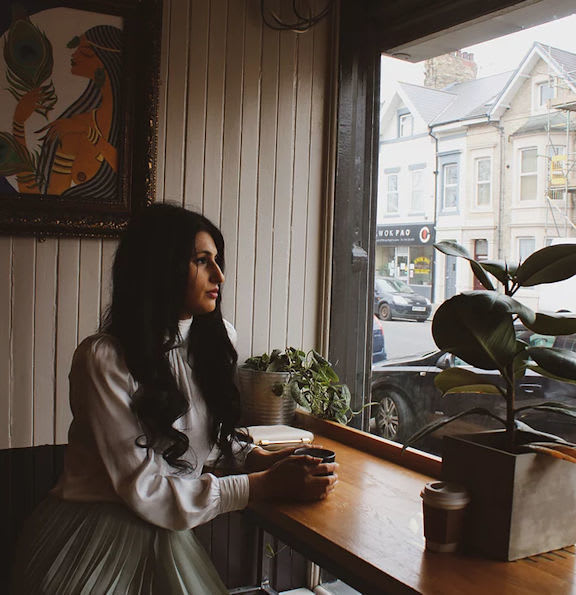 Jemima, a 27-year-old South Asian fully qualified doctor and trainee surgeon (and a third generation British Muslim), sits in a Newcastle café waiting to meet five young men whom her mother (a PhD, no less, who arrived in Newcastle in the '70s at the age of 16), her "aunties" (friends of her mother who specialise in finding suitable spouses for other people's children) and an Iman have chosen as suitable potential husbands for her.
We endure—and I do think that's the right word!—these five conversations, all from her point of view for there are no other actors. All the mothers are present, in spirit if not in flesh, through the lists of questions / demands which are either relayed by the potential husband or actually handed to her on a piece of paper. And there's a phone call as well.
Sounds horrendous, a nightmare of a poor girl being put through the wringer of an essentially misogynistic system. You'd think we'd come away disgusted and angry at the commodification of a highly intelligent, very valuable member of society but in fact there's far more laughter than anger.
Jemima is, by turns, charming, flirty and giggly, but she is also angry and frustrated. This play isn't a condemnation of Muslim values nor a "West is best" diatribe. It's not even a clash of two cultures, but rather is about Jemima, a product of those two cultures, trying to find balance and harmony.
It's a fine performance by an actor who is only identified as "Other Stories"—come on, folks; she deserves to be named!—who deftly handles all the subtleties and layers of A N Fair's writing.
Just 30 minutes long, but a very satisfying half hour.
(Like all Newcastle Fringe productions, this has a live, socially distanced audience and a live online stream. I reviewed the stream.)
Reviewer: Peter Lathan