My Beautiful Laundrette
Hanif Kureishi
Curve Theatre, Belgrade Theatre Coventry, Everyman Theatre Cheltenham and Leeds Playhouse
Curve Theatre, Leicester
–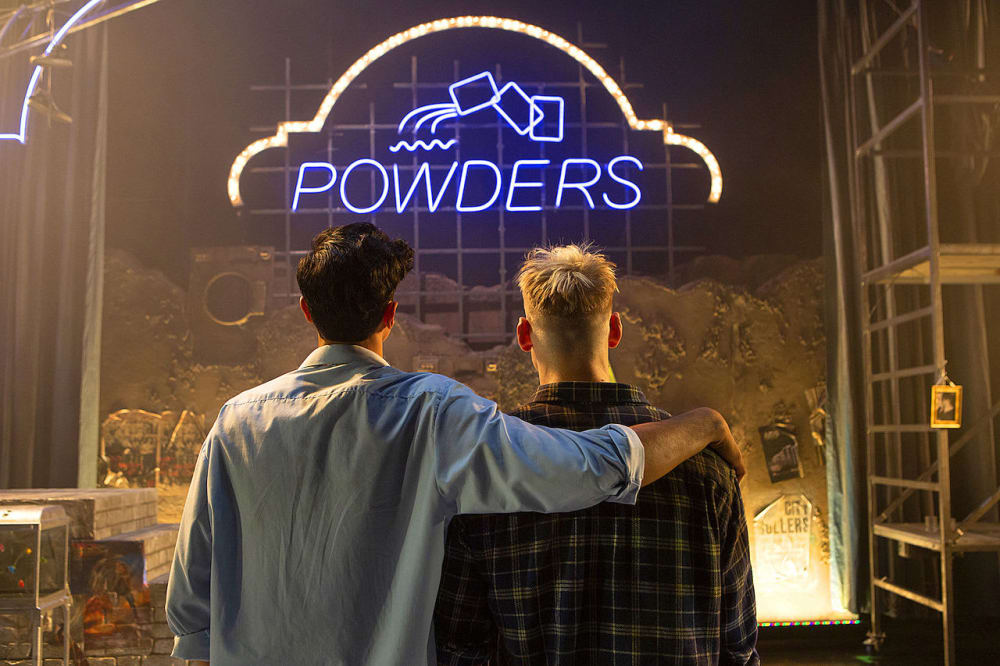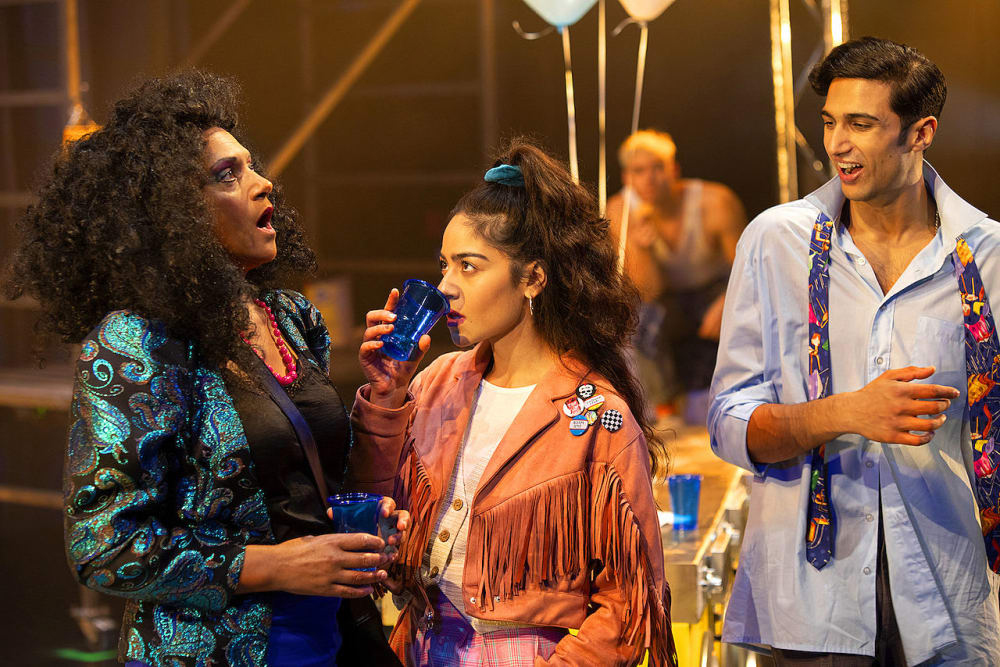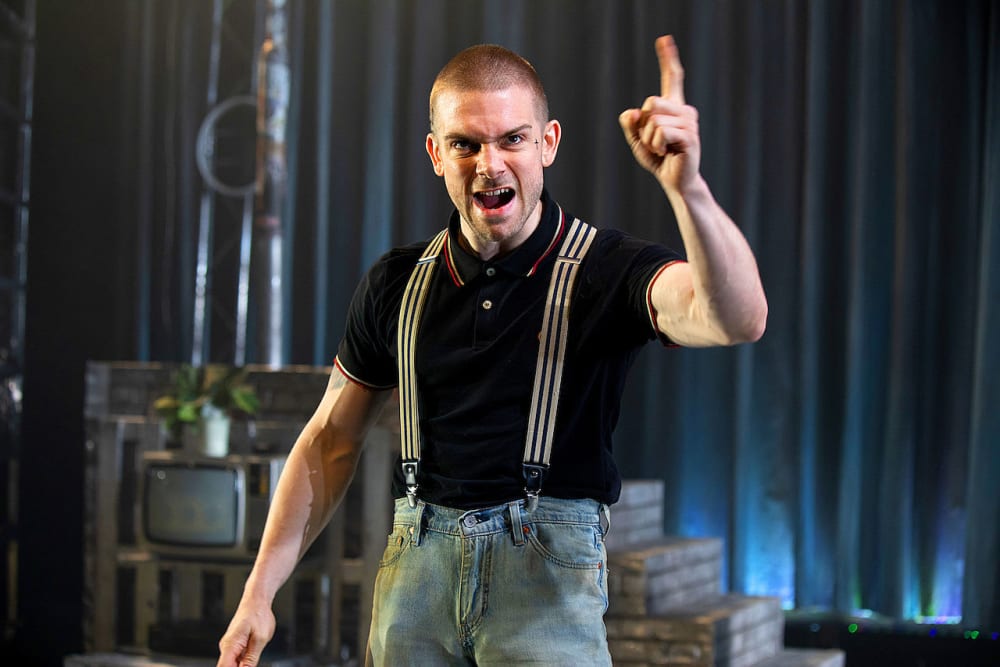 "I've got the brains, you've got the looks, let's make lots of money," sang The Pet Shop Boys in those brash, bold days of the 1980s, and an apt choice of song to include in this new stage version of My Beautiful Laundrette (for which The Pet Shop Boys have provided the music), adapted from one of the standout films of the period.
Commissioned as part of a series of TV films and first shown in 1985, the film helped launch the careers of actor Daniel Day Lewis and director Stephen Frears in the groundbreaking, early days of Channel 4.
Writer Hanif Kureishi earned Oscar and BAFTA nominations for Best Screenplay and he has now revisited the piece in this new co-production between Curve, Belgrade Theatre, Everyman Theatre and Leeds Playhouse, directed by Nikolai Foster.
We go back to a South London summer of 1985, back to Thatcher's Britain, the National Front and making loadsa money. Weighed down by the prevalent motivational forces of income, career and a good marriage, mixed-race Omar (Omar Malik) struggles with his identity, stuck at home caring for his alcoholic, sickly father Papa (Gordon Warnecke—a nice piece of casting as he played Omar in the original film). Omar is given a chance to earn a living and some respectability at his loud, lewd uncle Nasser's (Kammy Darweish) launderette and he becomes immersed in the macho world of his Pakistani relatives.
A chance meeting with a childhood friend Jonny (Jonny Fines) inspires him to transform the business into a moneymaking venture (with the help of some sideline drug dealing). Jonny is on the dole, sleeping rough and part of a racist gang but, as Jonny helps Omar with the launderette, the pair embark on a love affair which leads inevitably to conflict and violence.
Thirty-five years ago, this story broke many boundaries in its portrayal of the lived experience of immigrants in Britain—invited here, yet the victims of appalling racism and abuse—as well as showing homosexual relationships positively.
What's changed since then, though? You could argue Britain is a more tolerant society, that we've moved on, however, whilst some themes still resonate, I was hankering for a My Beautiful Laundrette re-set for today. For example, the double standards associated with the treatment of women and women's experiences in marriage are also a key theme of the piece, yet this feels ready for further exploration rather than a somewhat two-dimensional representation from the '80s.
Performances are impressive: Malik and Fines's relationship is the soft, tender heart at the centre of a world of intolerance, misogyny and prescribed futures. Hatred is chillingly personified by Hareet Deol as the ruthless Salim and Paddy Daly's seething, swaggering racist thug Genghis. Impressive doubling also by Balvinder Sopal (as Bilquis, dutiful wife of Nasser, and National Front gang member Moose) and Cathy Tyson (as Nasser's mistress Rachel and Cherry, Salim's wife). The predicament of Nasser's daughter Tania, desperate to fulfil her own dreams and escape a lifetime of servitude, is movingly portrayed by Nicole Jebeli.
My overriding impression though is of patchiness: Grace Smart's set, whilst nicely representing the period and versatile as the actors sometimes scale its frames and fittings, also seems to clutter Curve's Studio, leaving a limited area front and centre stage and which necessitates static delivery.
The dialogue itself is awash with exposition. Scenes work best when characters are revealed through humour and the ribald language of the whisky-fuelled male get-togethers, or poignant conversations between mother and daughter. Characterisation is also patchy; the actors do well with what they have to work with, but motivations are at times puzzling, particularly Jonny.
As a snapshot of a time past, this is an assured production, but I can't ignore the feeling it is also an opportunity missed to explore where we are now.
Reviewer: Sally Jack