My Beautiful Laundrette
Hanif Kureishi
Everyman Cheltenham, Leicester Curve, Leeds Playhouse and Belgrade Theatre Coventry
Everyman Theatre, Cheltenham
–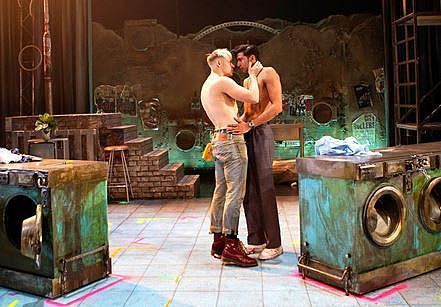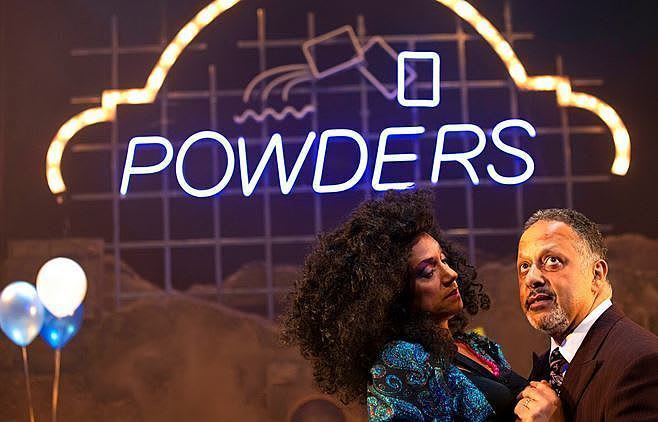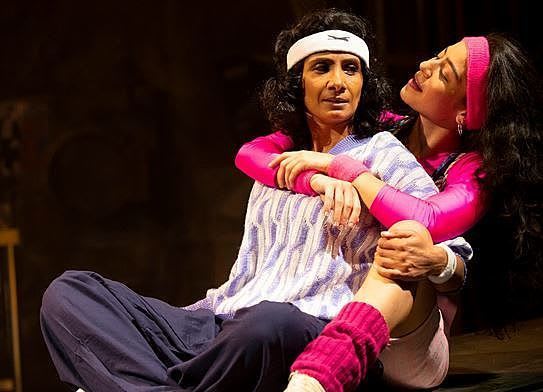 It's 1985, Thatcher's Britain, as National Front skinheads—"Britain's greatest export"—confront Asian immigrants and two gay boys from either side of the divide fall in love.
The prejudice, racial and sexual, is evident, but if one expects this very modern take on the Romeo and Juliet story to exculpate its principal victims, for the lovers or the Pakistani community to be portrayed as angels, think again.
The play is packed with social issues, the white gang sleeping rough, suicide, physical abuse, forced marriage, alcoholism, drug dealing, knife crime, evictions and unfettered capitalism, and almost none of the characters are without blemish.
That they are sympathetic creations is thanks to Hanif Kureishi's subversively funny script and to fine performances by Omar Malik and Jonny Fines that explore the complex personalities of the characters they play—coincidentally called Omar and Johnny.
It's partly to spite those who despise him that Omar takes the graffiti-daubed, broken-down washeteria and decides to turn it, in his fanciful phrase, into "a laundrette as big as The Ritz."
Johnny wants to turn around his life of crime. "I liked it, a nice bit of slashing. (Now) I regret it all, I want to be someone else."
Nevertheless, the turnaround for the business is financed by a bit of drug-dealing, and by Johnny "unscrewing," the process by which Omar's uncle evicts unwanted tenants.
Only some of the women act nobly, particularly Nicole Jebeli's Tania, who breaks out of a straightjacket of a family that would force her to marry against her will and is helped by her father's ex-lover Rachel, played by Cathy Tyson.
It's a strong cast, with Paddy Daly—boots and braces, swagger and the swastika tattoo—as the ignorant, loud-mouthed, NF-supporting Genghis, Hareet Deol as Selim, the volatile spiv in a Spam-coloured suit, Kammy Darweish as the domineering patriarch Nasser and Balvinder Sopal as his conservative, neglected wife Bilquis.
The play is a story of the transformative power of love—for the launderette, and of Omar and Johnny for each other. In one of the play's funniest sequences, they soliloquise about their love of cleaning—of everything from clothes to carpets. For all their problems, one expects they will have a brighter, blue whitener sort of a future.
Reviewer: Colin Davison