My Brother's Keeper?
Nigel Williams
Tinted Frame Productions
Playground Theatre
–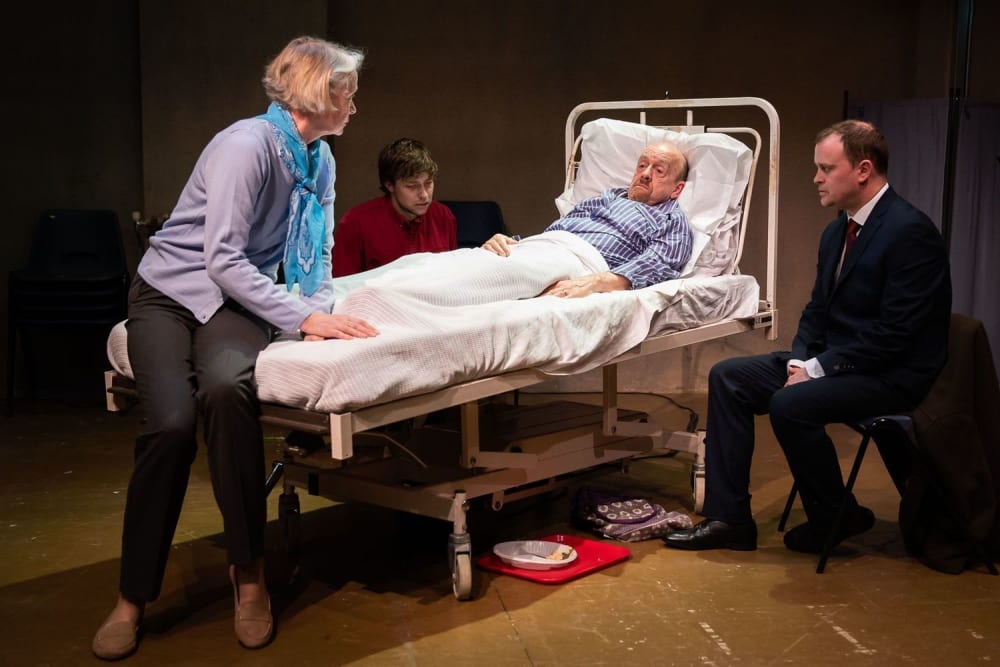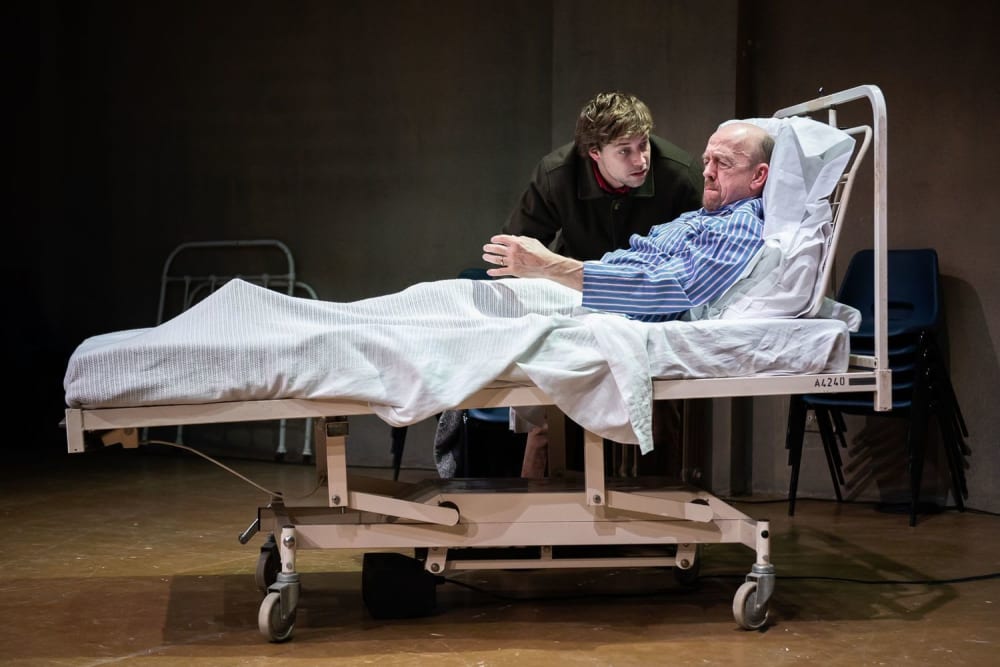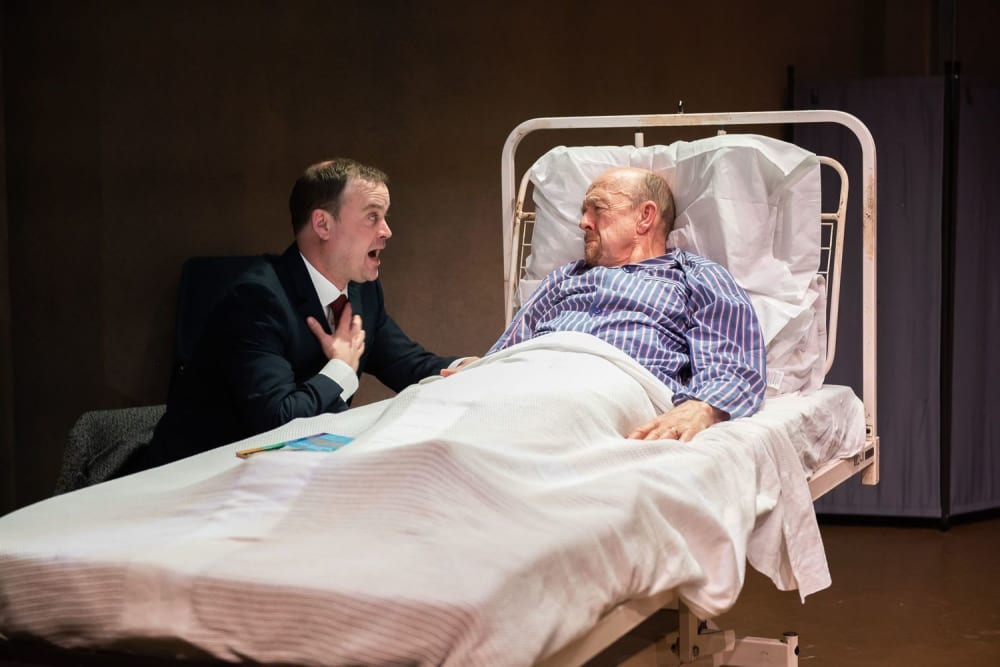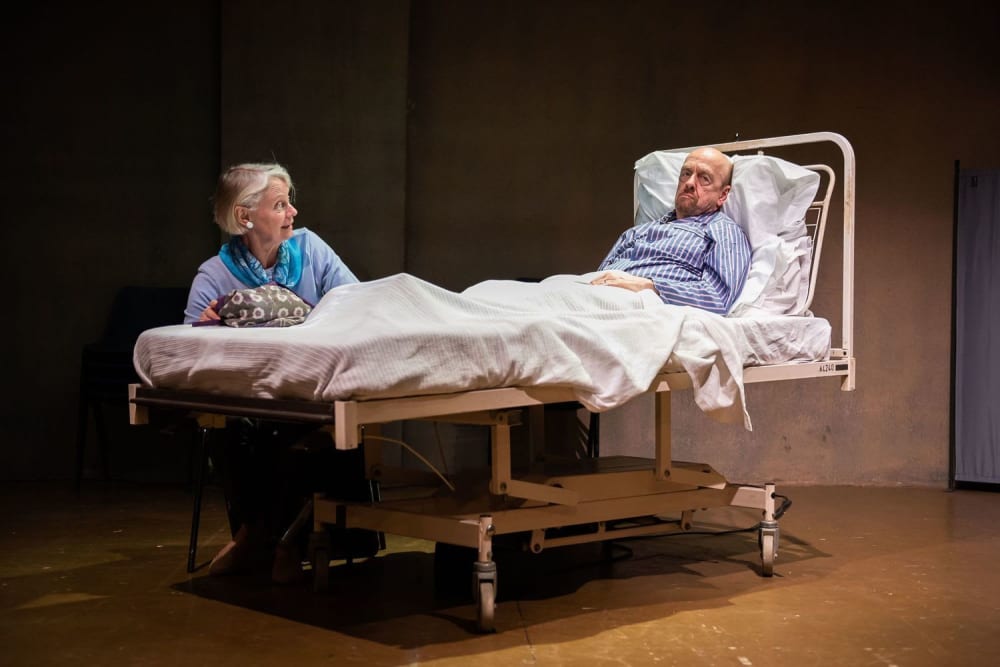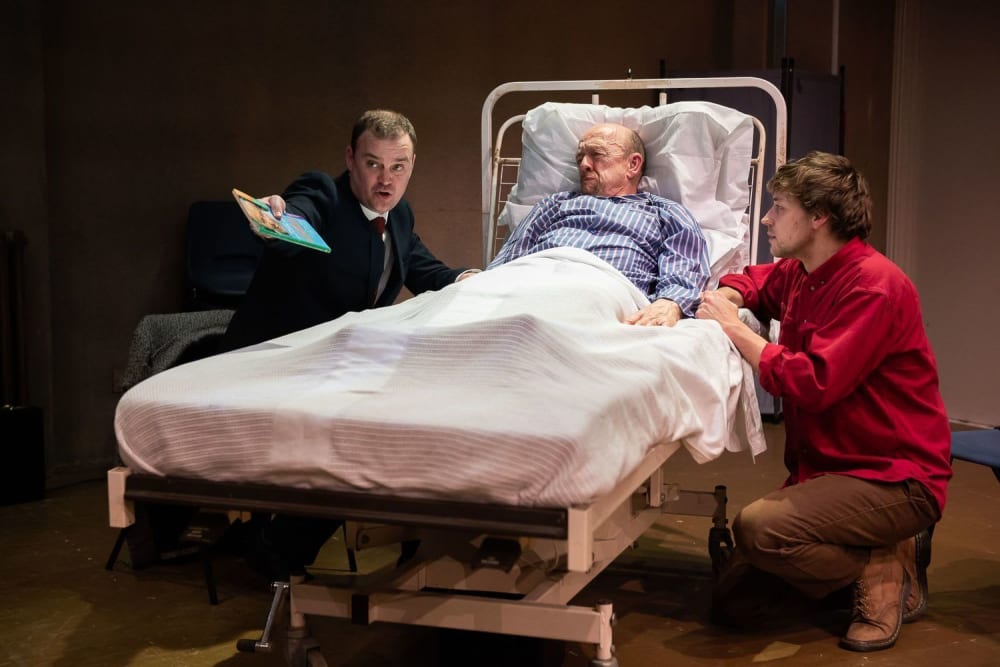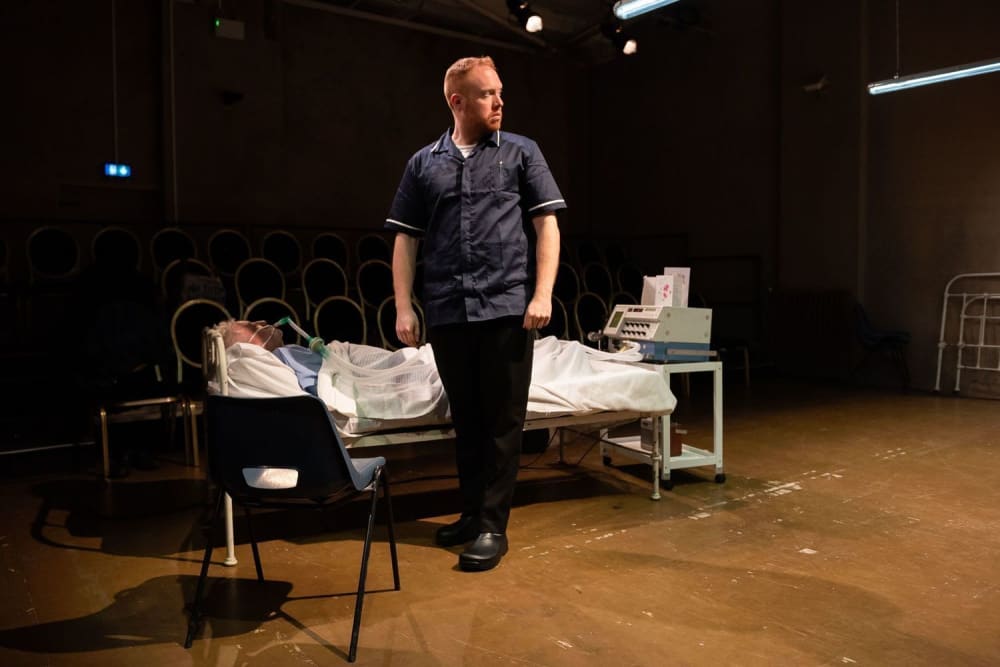 My Brother's Keeper? premièred at Greenwich Theatre nearly a quarter of a century ago but it hasn't dated. Its characters don't have mobile phones but families still have the same kind of difficulties and the NHS the same shortage of funding as in 1985.
Mr Stone, an elderly actor, has had a stroke: he is partially paralysed and has memory problems; the prognosis isn't hopeful. The ward he should be in is full so he and one other patient, who seems in a coma, have beds in a makeshift annexe. Mrs Stone has been sitting with him for hours, awkwardly trying to carry on a conversation, and is about to leave when their younger son Tony arrives. Unexpectedly, after a long time out of touch, elder son Sam turns up too.
Can this family patch up their rifts round Mr Stone's sickbed before they lose him altogether? It isn't just past resentments between brothers; Tony makes accusations against his mother and his father censures him for exploiting the family as source material for his plays and novels.
There is a moving performance from Andy de la Tour as Stone, struggling with conversation, unable to remember some words and his understanding sometimes going blurry, though he can still remember speeches from King Lear, which he played in the past, an ironic reminder of family discord.
This might at first seem to be a play about lack of love but is more accurately about the failure to express it and the damage that does to relationships. Like a number of plays staged in recent months, it echoes Forster's message "only connect", a reminder never more needed than now when so much communication is electronic and not person to person. It is also, less directly, about facing up to mortality as wife and sons all try to get their father to eat against firm refusal.
Kathryn Pogson makes Mrs Stone a woman so constrained by her background, bound by duty, but not able to express feelings, though the way she grips her elder son's hand says more than she could ever give voice to.
Josh Taylor gives Tony, who describes himself as a coffee-table Marxist, a caustic aggressiveness that seems an artificial armour and David Partridge as Sam is the smooth professional with a more conventional façade. Will these men overcome the past jealousies and resentments that are uncovered?
My Brother's Keeper? isn't a comfortable piece and it plays about 70 minutes with no interval but this cast, together with William Reay as a male nurse, who actually unprofessionally loses his temper (and who can blame him?), sustain interest and Craig Gilbert's direct and unfussy production make its points clearly. It is a very honest picture that some may find very close to their personal experience to go by overheard post-show comments.
Reviewer: Howard Loxton