My Children! My Africa!
Athol Fugard
Two Sheds Theatre
Trafalgar Studios 2
–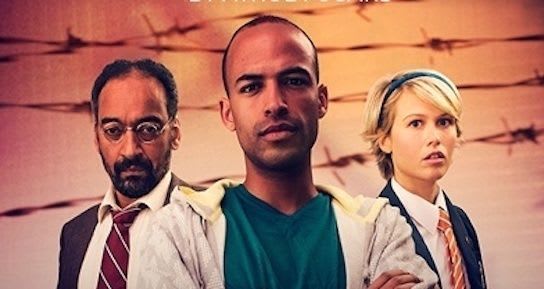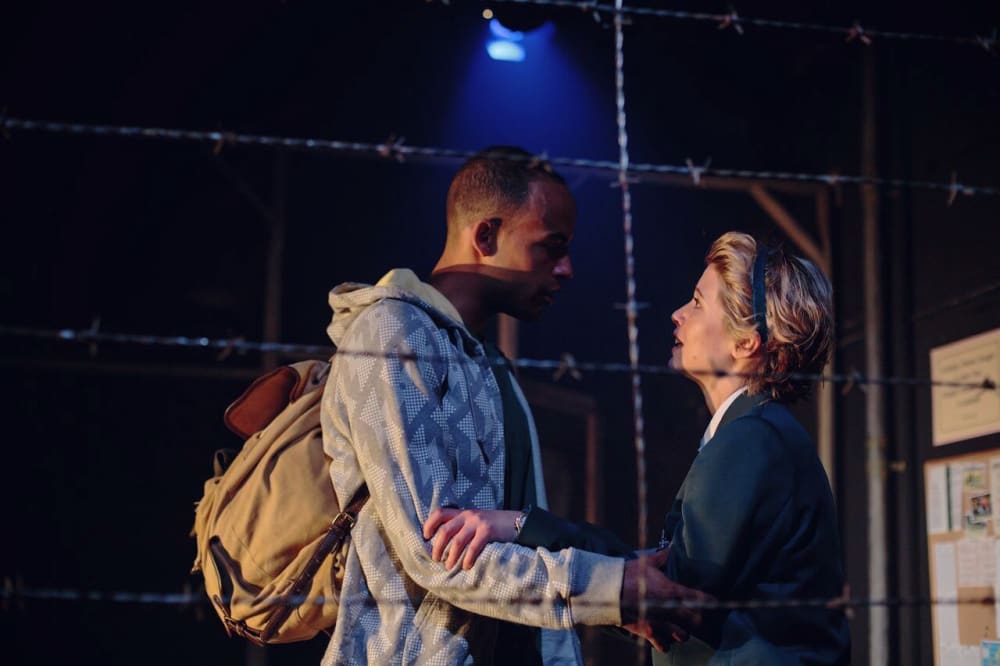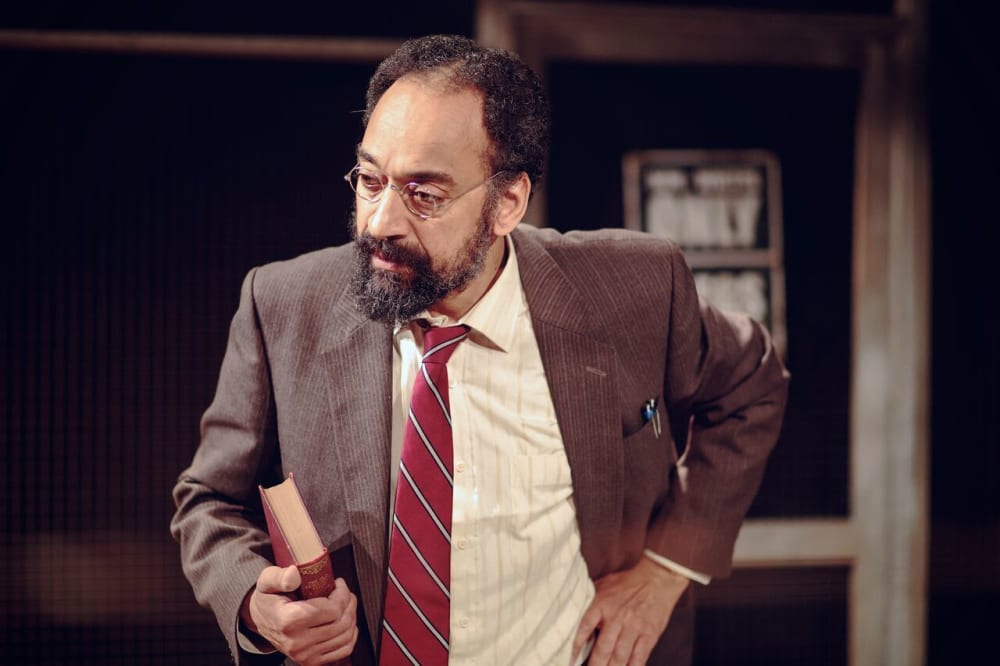 Written and first presented when South Africa was still under apartheid, in the year before Nelson Mandela was released, Athol Fugard's powerful play was both a warning and a plea.
He described the writing of it, "putting words on paper", as a valid form of action, declaring that stones and petrol bombs thrown at armoured cars did little damage but words could get inside the heads of those inside them. What his play says isn't that simple.
It is set a few years earlier when a posh white girl's school accepts an invitation from a black township school, part of the bantu education system, for one of their brightest pupils to visit and engage in a formal debate with a black pupil.
That seems very much a symbol of an attempt to build bridges at a time when secret negotiations were happening and designer Nancy Surman gives this production a very symbolic setting. Barbed wire separates actors from audience with a metal fence with gates labelled "blacks only" and "whites only" leading to a place where the three characters sit when not part of the action: teacher Anela Myalatys (Mr M), his pupil Thami Mbikwana and white girl Isabel Dyson.
Though production and play carry such significance and are formally structured with each of the characters being given a passage of personal monologue, their impact is one of vivid reality.
Anthony Ofoegbu is Mr M, the long-suffering black teacher, devoted to learning, seeing education as the way to liberation even when as restricted as lack of resources and government policies made it. Nathan Ives-Moiba is Thami, an eager scholar but increasingly restive and unprepared to accept the way his people are treated. Rose Reynolds is Isabel, bright and enquiring and rapidly discovering what life is really like for other people.
In the middle of the political issues, Fugard presents the anomaly of education in an African township that has a black youth competing academically to remember Brontë sister biographies. What have they got to do with growing up in "the location" as they call his township? But at the same time there is something very moving to see both these young people responding so directly to a poem by John Masefield (yes, the one we all know).
Fugard's liberal-minded teacher with his humanist values may be an echo of the dramatist's own voice, but it is Thami, the reformer, who sides with the militant rebels, who now seems the contemporary voice, reflecting today's realities: as Mr M himself says change is too long in waiting with tragic results.
They are all good people, including Isabel, breaking the boundaries of her background and looking for enlightened understanding; there are no baddies here. But what has happened to the hope that Mr M has until now clung on to, that he says is so dangerous? Is it what keeps us going or what stops us from taking action?
The play is a debate (a word that Mr M sets out pedagogically defining) but this is a play about people as much as it is about politics, ideas and attitudes and that makes it vibrantly alive. All three actors deliver stunning performances. Each of them was been nominated for an award when this production was first staged at the Tristan Bates Theatre, and very deservedly.
Co-directors Roger Mortimer and Deborah Edgington have created a production that makes this 25-year-old play feel of the moment. South Africa may have changed a great deal in the last quarter century but My Children! My Africa! is still relevant to the situation there—and of course much more widely.
Reviewer: Howard Loxton