My Fair Lady
Music by Frederick Loewe, book and lyrics by Alan Jay Lerner
Lincoln Center Theatre
London Coliseum
–

Listing details and ticket info...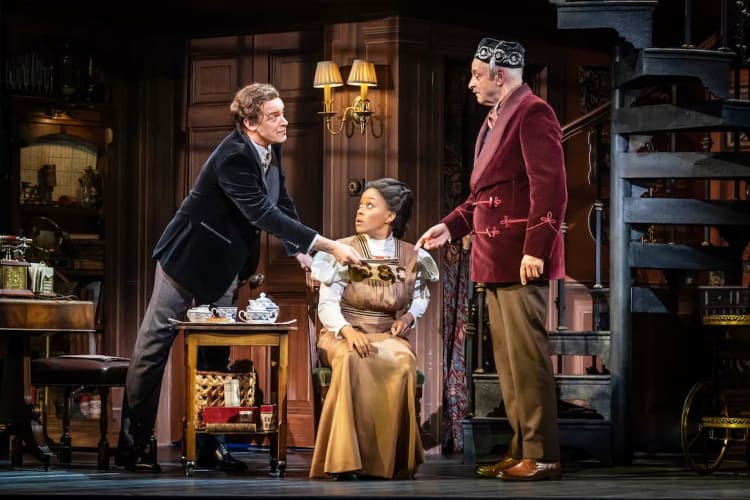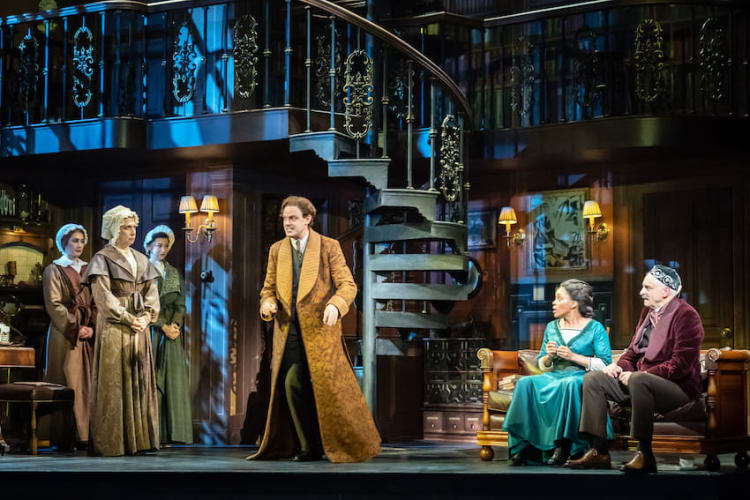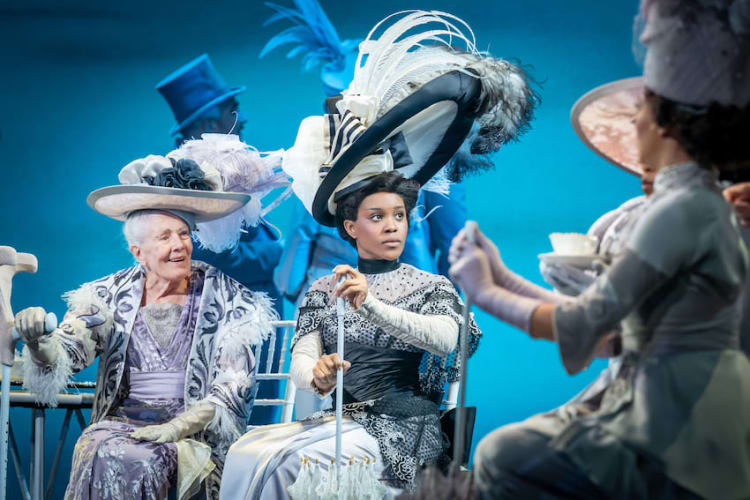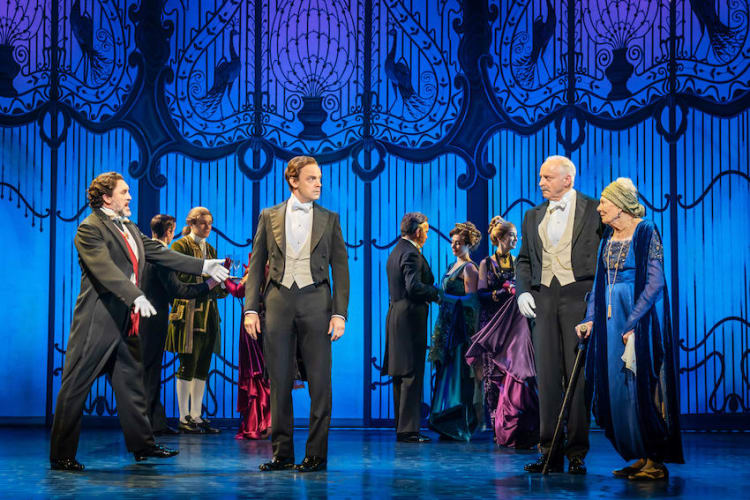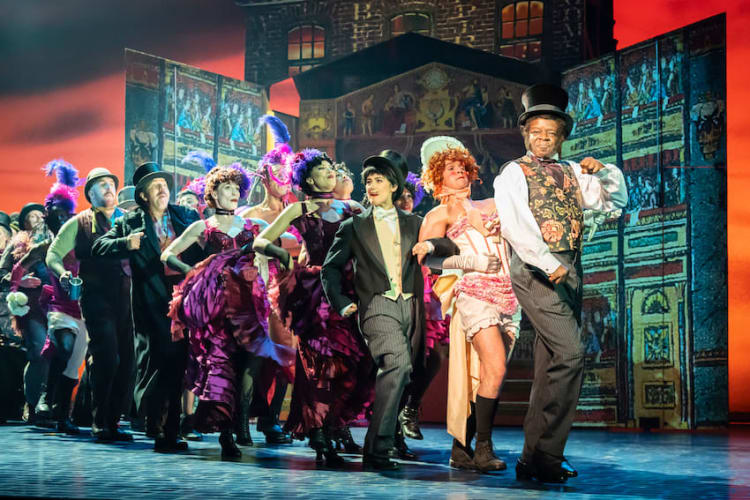 It is 21 years since I saw My Fair Lady last: at Drury Lane in a National Theatre transfer, but now Lerner and Loewe's well-loved musical version of Bernard Shaw's Pygmalion is back in the West End, this time a production from New York's Lincoln Center Theatre directed by Bartlett Sher. It doesn't have the impact its British première had back in 1958, but it's still got some of the best numbers in musical theatre and clearly recounts Shaw's story of speech specialist Henry Higgins teaching cockney flower seller Eliza how to pass her off as a duchess.
It is an American production with a British cast. Harry Hadden-Paton reprises his Broadway performance as Higgins, which got him a Tony nomination. Amara Okereke (who made her stage debut as the first black Cosette in Les Misérables and was most recently seen in Spring Awakening) is Eliza Doolittle.
She is delightful and sings beautifully with a pure, clear voice, though her Lisson Grove howls are (quite rightly) incomprehensible. Though younger than Higgins is often played, he is too wrapped up in his own concerns to see the signs of any feeling between them. We feel her discomfort, see his cruelty, but it is not until at last they are allowed to play out to the house that we feel real contact with them.
In contrast, Malcolm Sinclair's kindly Colonel Pickering and Maureen Beattie's housekeeper Mrs Pearce add the human touch, along with Vanessa Redgrave as Higgins's aristocratic mother.
As Freddy Eynsford-Hill, the young man who falls besotted by Eliza, Sharif Afifi is suddenly singing his big number "On the Street Where You Live" having had little chance to establish his character before sharing this with the audience.
Director Sher and choreographer Christopher Gattelli present the world that Eliza come from with musical hall flourish in contrast to the elegance of their "betters". As Eliza's father, dustman Doolittle, Stephen K Amos leads a riotous rabble, but behind his alcohol-fuelled energy you can see where Eliza gets her determination.
Catherine Zuber's costumes are lavish, the dresses and hats for Ascot as grandiose as were Cecil Beaton's; Liza goes to the embassy ball glittering with jewels and made even more striking by a voluminous red wrap. Michael Yeargan's sets, their elements moving as the scenes change with choreographed flow, pair silhouettes and simplicity with complex detail. The Higgins house, which smoothy rolls forward from backstage, is also on a revolve to display its different rooms and even a glimpse of outside (where a policeman is courting one of the maids— but is gone so soon you could miss it).
For the overture, there is a gauze act drop with a view across London, city churches, the river and the dome of St Pauls in a morning mist. Lamp-posts, hoardings, railings, the Floral Hall, the other St Paul portico move into place to start the first scene, full stage cloths fly in or the Higgins house tracks forward and wing floats slide in to fill the Coliseum's wide stage.
All is beautifully timed, but Londoners may find it disorientating that the buildings are in the wrong place for Covent Garden, Wimpole Street seems set in parkland and the riot of can can dancers and drag is more US burlesque than East End music hall. Nevertheless, it is all part of the theatricality that drives this production of what must be the most English of American musicals.
Reviewer: Howard Loxton