My Father The Tantric Masseur
Roann McCloskey
Victoria Gagliano
Vault (Pit) Leake Street
–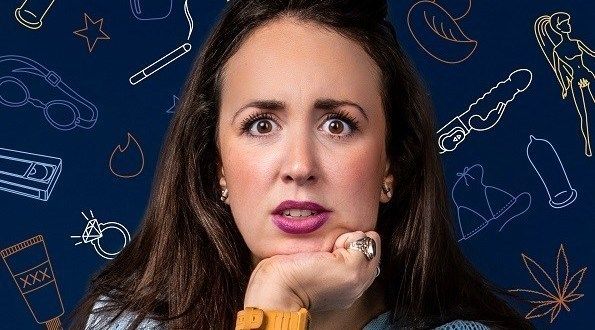 Roann McCloskey has great comic timing. Ask her to read a train timetable and she could have her audience in stitches. She is also a very funny mimic of family members.
Both these talents are there in her show My Father The Tantric Masseur, which takes us on a comical biographical sex journey.
There are stories from her childhood of suddenly surprising her family one Xmas with a reading from a sex manual and of having regular orgasms by swimming over a stream of water being pumped into a local swimming pool.
We also hear about how, when she was older, a man first "fingered" her and how in Hackney two years ago, she first had sex with a woman.
There is nothing offensive in the stories and each had almost the entire audience laughing. This is a gentle, safe sex comedy show, almost entirely about that which is consensual.
Some moments touched very carefully on things that could be more disturbing. For instance, at age twelve she joined a drama group, where a 42-year-old man, whom she describes as initially kind, started to send her inappropriate texts. Briefly, we hear that three bosses pressured her sexually and at age seventeen she was raped. But these things are hurried over so quickly, the audience barely had time to rest between the laughter generated by the other things we hear.
There is no development in the anecdotes, no central narrative leading to some memorable point and little to distinguish the characters beyond their peculiar laugh value.
However Roann is a good stand-up comedy performer who quickly establishes a warm relationship with her audience which she keeps well entertained.
Reviewer: Keith Mckenna