My Judy Garland Life
Susie Boyt, adapted by Amanda Whittington
Nottingham Playhouse
Nottingham Playhouse
–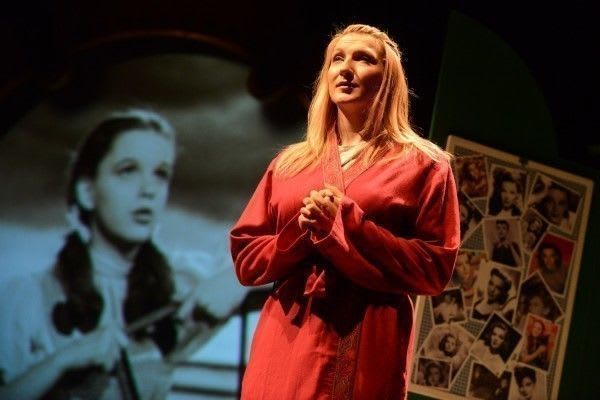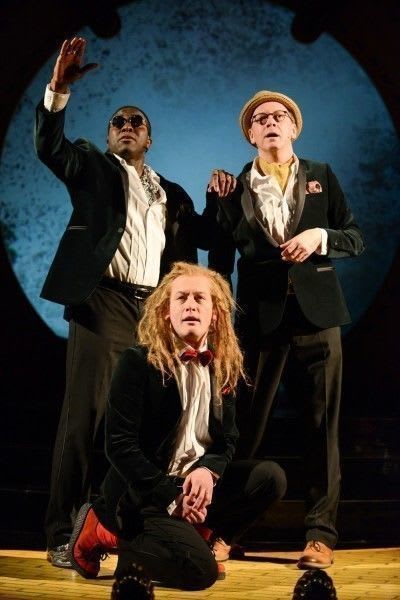 When Nottingham Playhouse artistic director Giles Croft rang playwright Amanda Whittington to ask her whether she would be interested in writing a play about Judy Garland, her response was fairly immediate.
Croft, though, did not want the usual story about the downfall through drink and drugs of the woman referred to as the world's greatest entertainer.
As part of her research, Whittington read journalist and novelist Susie Boyt's book My Judy Garland Life. Boyt describes it as "one part memoir, two parts hero-worship and three parts biography with a dash of sequin-studded self-help thrown in."
Boyt, daughter of painter Lucian Freud and great-granddaughter of Sigmund, turned to Garland's work to help her through the bad times in her life.
Whittington has adapted that account and written scenes which imagine how Boyt and Garland met, the two of them sharing secrets, desires and insecurities as they try to make sense of their differing worlds.
The two characters could hardly be more different and this is one of the endearing aspects of Kath Rogers's production.
Sally Ann Triplett absolutely relishes her role as the extrovert, eccentric yet vulnerable Garland, thrust into the surreal world of radio and films from an early age which meant she didn't have a normal childhood.
Triplett is now at the stage where she can choose which jobs to go for; this is one which allows her to display her full range of vocal and acting talents.
Her portrayal of Garland is a realistic, memorable interpretation of a fame-seeker who is ruthlessly exploited by a system which makes unnatural demands on its participants.
Triplett is a natural for the part of Garland yet she also gives an uncanny depiction of Liza Minnelli, getting her exaggerated movements and rich tonal quality spot on.
The most poignant part of the evening is when Triplett delivers a throat-gulping version of "Somewhere Over the Rainbow" while Judy Garland is mixing with a group of London taxi drivers in their less than salubrious surroundings.
Faye Elvin is the perfect foil for Triplett, initially appearing awkward and out-of-place as Boyt before blossoming into an accomplished performer herself.
In a bizarre game show called "Are You a Good Fan or a Bad Fan?", she gives a true insight into how hero-worship is an "emotional Olympics" and nothing can shake a fan's loyalty.
Whittington's writing is incisive and revelatory as she unwraps the many layers of both Garland's and Boyt's characters.
There is solid support from musical director Stefan Bednarczyk, drummer Delroy Brown and double bass player William Oxborrow. They also show fine qualities as actors, especially when they turn up as the Marx Brothers and psychoanalysts.
There are some strange touches to the show which leaves out large chunks of Garland's career and makes no attempt to chronicle her life story. Snippets from members of the public who reveal what Judy Garland means to them and what they learned at school form back-projections which I found to be unnecessary interruptions.
On the whole, though, My Judy Garland Life is an excellent production made unforgettable by the performances of Sally Ann Triplett and Faye Elvin.
Reviewer: Steve Orme