My Land
Bence Vagi
Recirquel
Assembly Roxy
–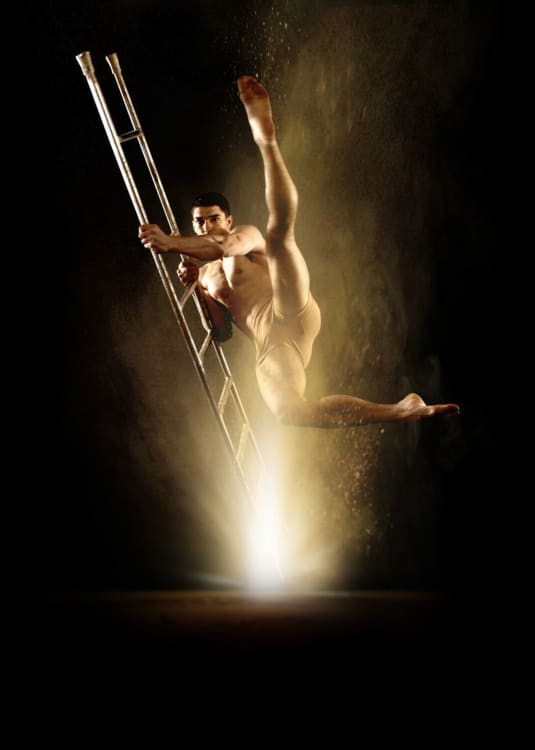 The Budapest-based circus-theatre company Recirquel is back in Edinburgh with the première of its new and stunning show.
The director Bence Vagi has taken seven of the Ukraine's most talented circus performers and around their remarkable skills he has shaped a scenario of attachment to the Earth.
The theme is explored with powerfully evocative aesthetics and thrilling acrobatics as the performers, in simple costumes, redolent of a mythological past, blend with the sand, are distorted in mirrors like mirages, whipped by storms, illuminated with lighting as warm as the sun or as cold as moonlight, "For dust we are…' as the programme notes say and this is apposite to throw their bodies and their almost miraculous feats into sharp relief.
This is circus with no tricks, just the energy, the strength, the elegance and flexibility of the highest excellence to which a human body can aspire. And add to that trust and an ensemble spirit.
Vagi has created a interdisciplinary genre, the only circus company in Hungary, blending dance, physical theatre and acrobatics to give expression to some of East-Central Europe's most profound myths. And the theatrical element expresses both the beauty and the terror in our human epics, the battle between the warrior jugglers is a perfect scintillating example.
It is groundbreaking work, literally breaking the barriers of the body's ability to balance, to bend, in feats that earn them quite rightly a standing ovation.
Reviewer: Jackie Fletcher