My Mother Said I Never Should
Charlotte Keatley
Sheffield Theatres with fingersmiths
Crucible Studio
–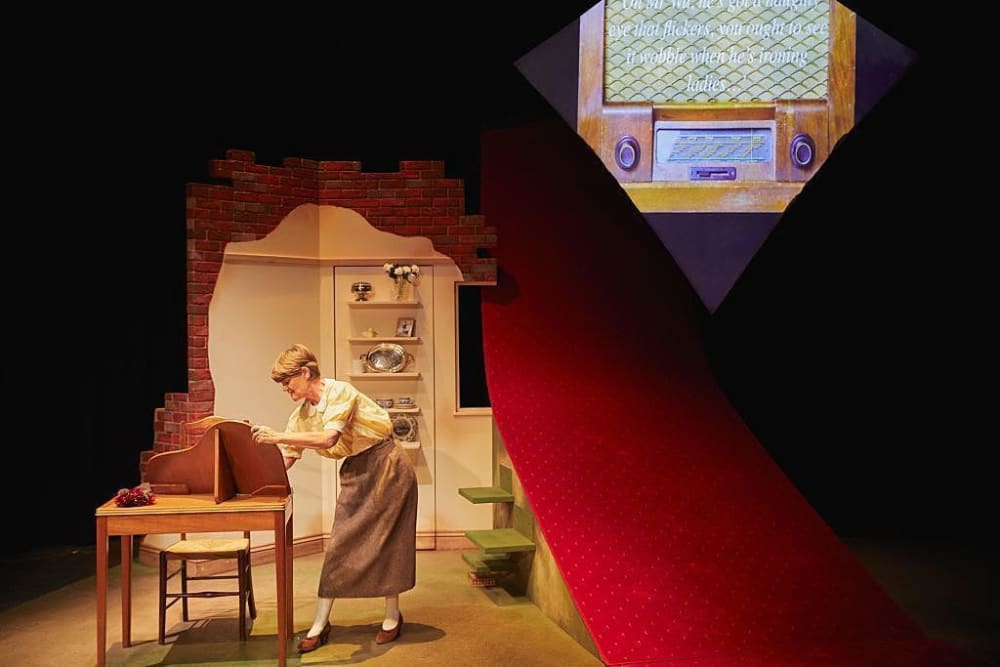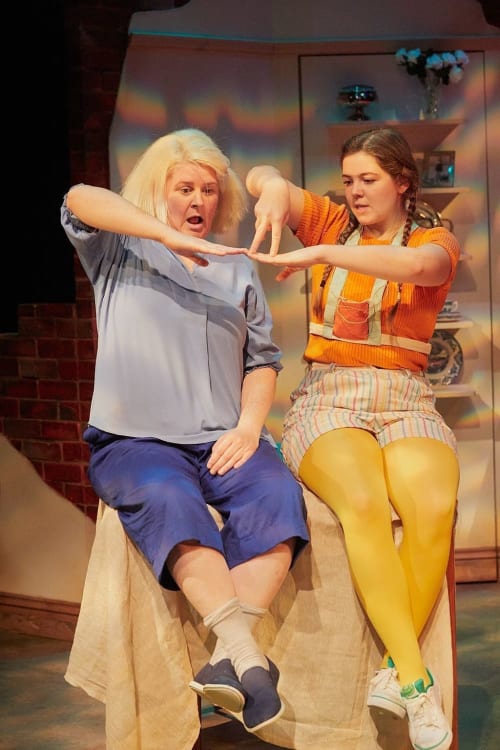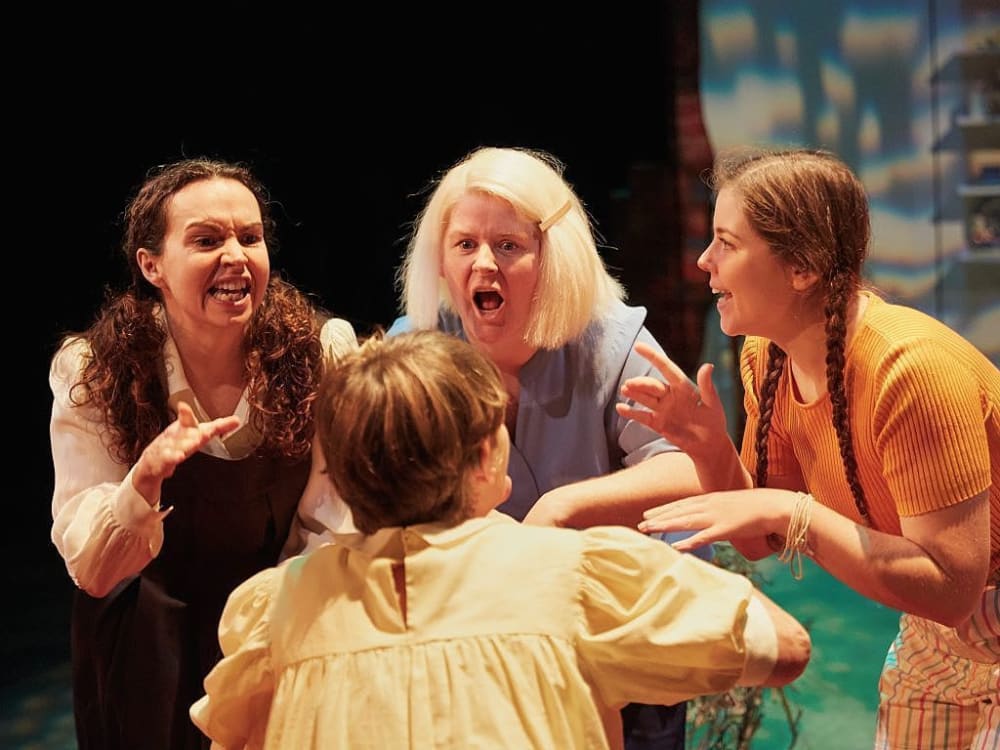 Sheffield Theatres' current production of My Mother Said I Never Should is presented in association with Fingersmiths, a company which works in BSL and spoken and written English to present plays that are available to deaf audiences in their own language.
In a programme note, Sheffield's Artistic Director, Robert Hastie, talks about the theatre's commitment to "refreshing the classics" and "taking a new bold approach to familiar texts". This production exemplifies that commitment.
Written by Charlotte Keatley in 1987, the play explores the relationships between four generations of women from the same working class family: Doris (born 1900), Margaret (born 1931), Jackie (born 1952) and Rosie (born 1971). The play focuses particularly on the conflicting demands of independence and a career and those of parenting, but also ranges wider to consider issues relevant to the changing historical time periods.
Keatley's play has a complex structure and does not follow a chronological time scheme. In several non-realistic scenes, the four characters are together, playing playground games or sharing secrets, and the action moves backwards and forwards and from place to place.
Fingersmiths' unusual production style reaches out to D/deaf people in the audience and creates "a multi-layered approach to language and physical expression". One actor in the cast has very limited speech capability and compensates by using mime and movement as well as signing to communicate meaning. This is supplemented in production terms by the occasional use of projected surtitles and recorded voices to which the performers lip-sync.
There are limitations to this approach and in a particularly word-rich play some passages are inevitably lost. However, the inclusion of D/deaf actors does provide an insight into the frustrations of communicating and receiving communication in a largely hearing world which echo the rather different frustrations of the characters in the dramatic fiction.
All four actors respond well to the changing characterisation required as the family members progress from childhood to adulthood, and this is effectively supported by the variety of costumes provided by designer Sophia Lovell Smith to suggest the passage of time during the twentieth century. The set is highly adaptable and accommodates scenes set in the Blitz and includes a grassy slope which provides an outdoor setting for happier times and a useful screen for the projection of rural images as well as the surtitles.
Ali Briggs gives a sensitive performance as grandmother Doris, Jude Mahon does justice to the wide emotional range required for Margaret, E J Raymond, who has an extensive credit list with companies like the Graeae, has a strong stage presence and gives a passionate performance as Jackie and Lisa Kelly is a delight as Rosie, a young actress with charm, easy confidence and natural ability.
Audience members unfamiliar with the play may find the opening scenes confusing and be unsure whether Jackie should be seen as a deaf member of the family or a deaf actor in role. I would strongly advise reading the play before coming.
Reviewer: Velda Harris