My Night With Reg
Kevin Elyot
Donmar Warehouse
–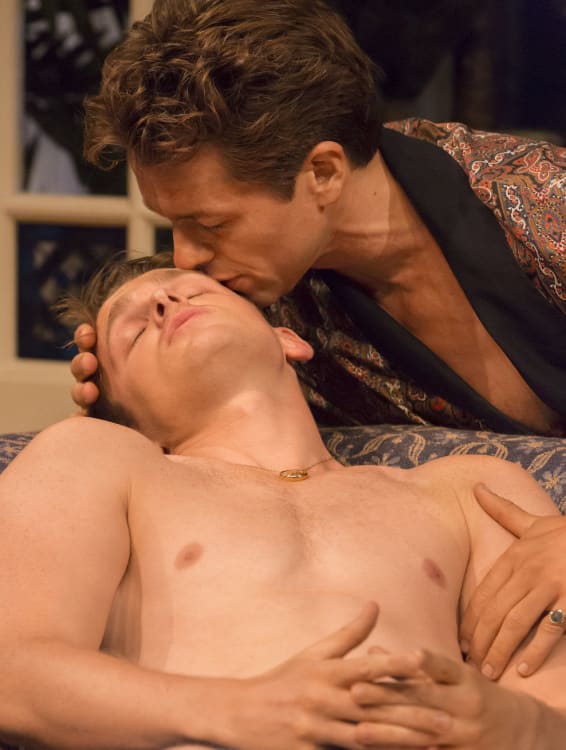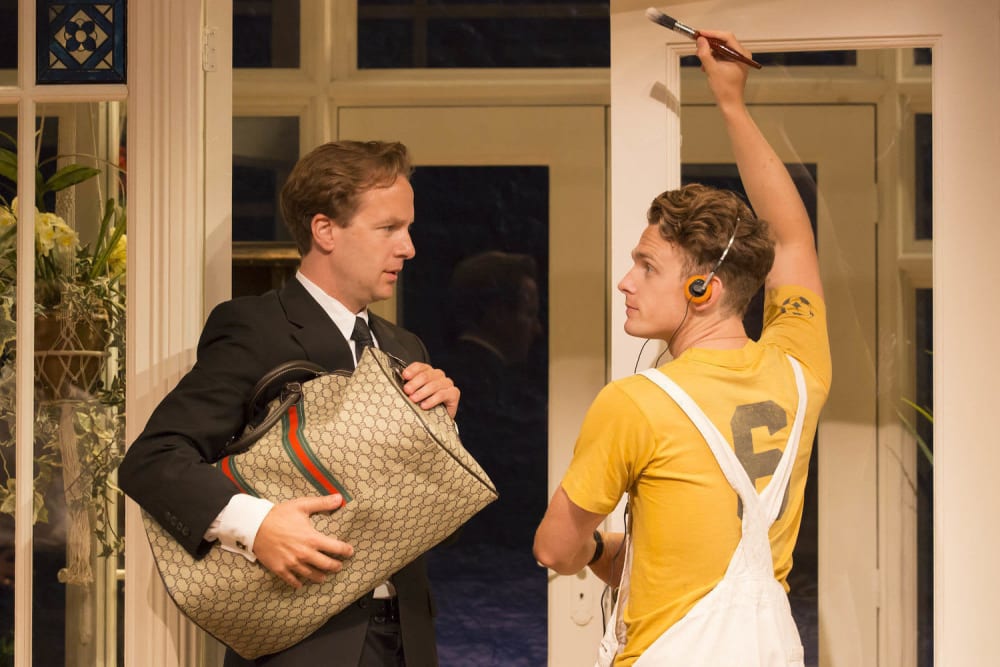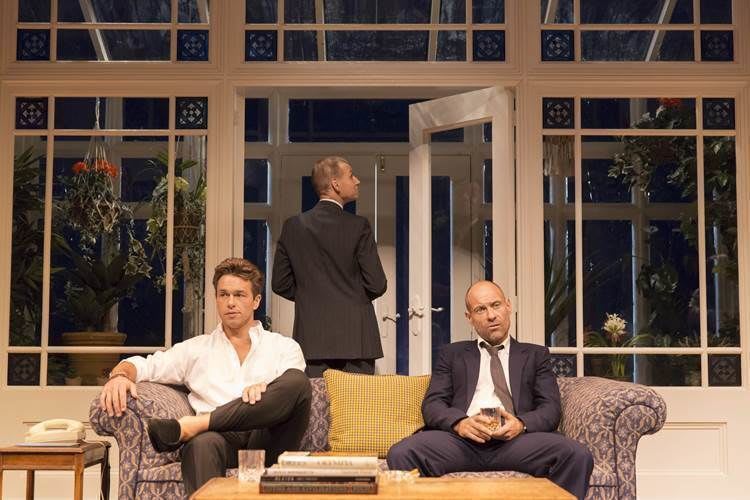 It has taken twenty years for this breakthrough play to get a major London revival and seeing it on wonders why it has had to wait so long. In 1994 it was unusual in being a play about gay men that wasn't about coming out or struggles with sexuality, nor blazoning a message about gay liberation or safe sex but showed a group of gay men just being themselves.
It reunites three old university friends a when one of them gives a flat-warming party and, without change of location, shows them and later acquaintances and their overlapping lives first a couple and then four years later exploring attitudes to love, lust, loss, compatibility and fidelity in a way that is equally relevant to straights as well as gays. It is set a little earlier than when written in the 1980s when the AIDS epidemic saw HIV as virtually a death sentence and although neither is mentioned by name that knowledge is an ever-present part of the play.
Perhaps that is why it is the sensitivity and compassion that I remember most from the original production along with the accurate presentation of people. I had forgotten what an excellent comedy it is too.
This new production is hilariously funny. Today the shadow of AIDS does not hang so heavily and perhaps it has lost a little of that element of deliberately laughing in the face of death that tinged outrageous humour with tragedy but it is played with an equal sensitivity, not least because these are men from the real world.
The flat's owner, copywriter Guy, has been carrying a torch for good-looking rugger-bugger John ever since university, though he's never let him know. John was rampantly sexual as a student and now, living on inherited money, is an irresponsible, promiscuous playboy. Denis Ovenden has John's looks and not only suggests his charisma but some insecurity behind it, as he goes on a journey more complex perhaps than his fellows.
Guy never gets into anyone's knickers; he is best friend and confidante with an unsatisfactory one-night stand on Lanzarote his only sexual adventure. He's a guy they all hug, but chastely, their housewarming presents of cookbooks say it all: Solo Banquets and Cooking for One. Jonathan Broadbent plays him beautifully, full-faced but fit and with a neat bum, fastidious and just a bit prissy.
College chum Daniel is in a steady relationship with Reg (who never appears). He claims Guy even wears Marigolds to masturbate and his wit is outrageous. Geoffrey Streatfeild skilfully plays up the comedy but it's a game he might not play at when in different company.
There is a contrasting couple from a different kind of background in "dick of death" Benny, played with in-yer-face honesty by Matt Bardock, and his insecure camp partner Bernie, who's in retail, Richard Cant gives a touching vulnerability. Lewis Reeves plays Eric, Brummie part-time painter and barman. He may seem an innocent chicken, new to the metropolis, but he has a coolness and confidence that suggest he knows how to handle things.
Then there is Reg who seems to have somehow made an impact on all their lives in this intriguing tangle of relationships that are gradually revealed in all their complexity. On the way, there are discoveries that lead to moments you could cut with a knife and some of it so moving that I saw people finally leaving in tears at the end of this 110-minute, straight-through performance.
Peter McKintosh provides a setting with an elegant conservatory. It fits Guy's character that, once having got it right, would not want to alter anything and this facilitates the smoothly handled changes as the years pass, which are signalled by no more than a change in Paul Pyant's lighting.
Robert Hastie's direction moves just as smoothly through the play's changes of comic and emotional climate. It welds a set of accomplished performances in fault-free teamwork. It is such a pity that the dramatist, who died only weeks ago, could not see it. This revival is a triumph.
Reviewer: Howard Loxton