My Shrinking Life
Alison Peebles and Company
National Theatre of Scotland
The Traverse, Edinburgh
–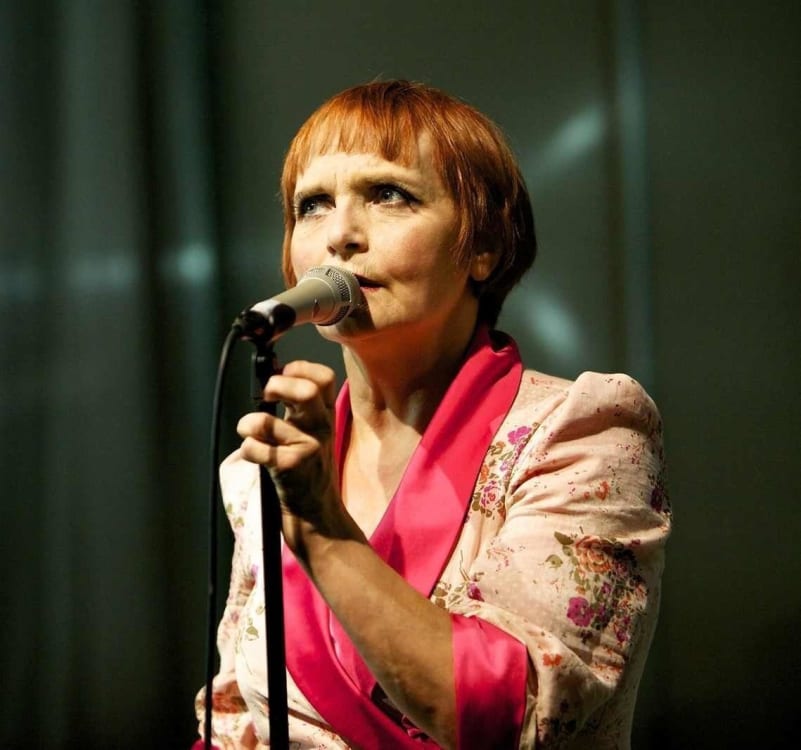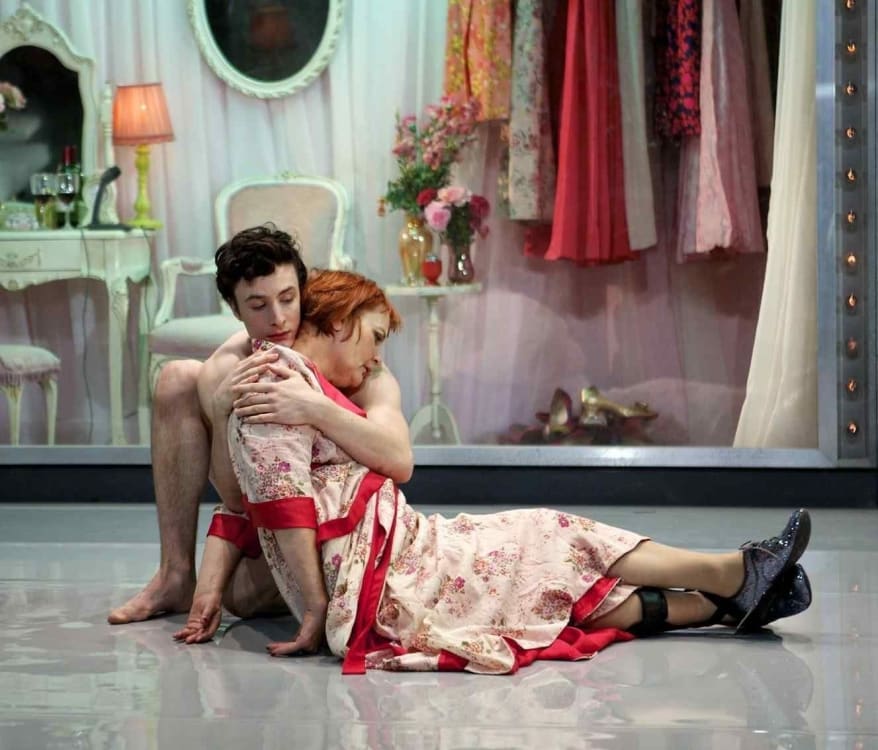 This is piece is about Alison Peebles, a radiant performer who can be both warm and biting. This is her show, a thoughtful, funny look at her life. There are several other performers, including two superb dancers (Katie Armstrong and Thomas J Baylis), but it is Alison who commands the lioness's share of the attention.
Peebles has had multiple sclerosis for several years now. While this is not some kind of glorification of her struggle, this production does take an honest look at the condition and allows Peebles a platform to voice her experience. She weaves a tapestry of words and dance with a lively little group of performers.
There is a subversive streak through the piece with the other performers patronising Peebles and her condition. At one quite striking point the two dancers take turns to gleefully ask Peebles if she can "do this..." and continue to carry out some perfect ballet move. As well as being great on her feet Armstrong shows she has a lovely voice.
There are several points which appear to be critical of the well-meaning but ignorant attempts by others to be sympathetic. This is rather heavy handed, but it does help you to gain a greater empathy with someone who must have suffered much of this well-intentioned irritation.
The piece confronts not just our prejudices about this particular condition but looks at our attitude to our bodies and to our lives. There is a duet between Baylis and Peebles after Baylis has stripped out of Peebles's sparkly red dress to just his underwear, with Baylis all youthful flesh and muscle and Peebles carried along often quite immobile, though still very much part of the dance.
Mark Melville's music with many choral pieces for the dancing is beautiful and adds a great deal to this dance and adds to the sense of life and death that echoes through the piece.
Having a girl play a kind of younger version of Peebles also shows this contrast between youth and age and presents a broader picture of Peebles. Peebles manages to have plenty of fun with these characters and a set that includes a window into the dressing room, allowing back stage bitching. Peebles shows everyone in a relatively flawed light.
Peebles puts a great deal of herself into the show, her catty humour and honesty really shine through and make this neither weepy nor inspirational, but something closer to real life.
Reviewer: Seth Ewin