My Son's A Queer, (But What Can You Do?)
Rob Madge
Ambassadors Theatre
–

Listing details and ticket info...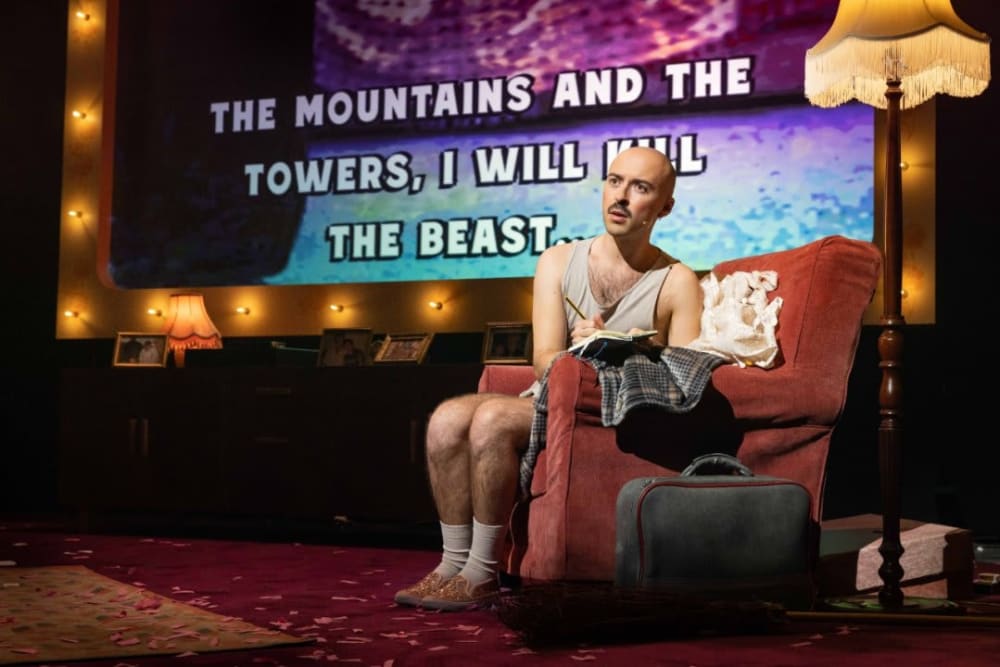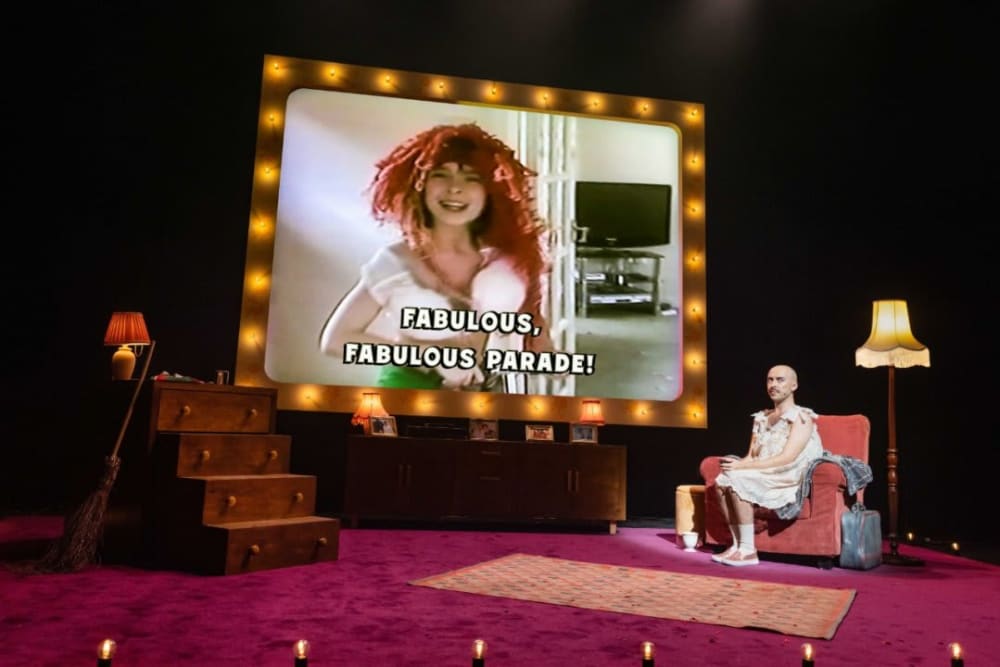 My Son's A Queer (but what can you do?) premièred at the Turbine in 2021 and has been seen at the Edinburgh Festival and in the West End at the Garrick Theatre. Rob Madge is now at the refurbished Ambassadors Theatre, which is in good shape and even has a lift.
Rob describes this one-person performance as a tribute to parents Jon and Jan Madge, who encouraged Rob to do what Rob wanted to do and be what Rob wanted to be. The monologue, nostalgic, positive, uplifting, funny with a touch of pathos (nothing traumatic), celebrates queerness.
The show is about raising children and letting children be who they are. It's all about parental love, acceptance and approval. Yes, everything is possible; if you just believe. The message is aimed at mums, dads and guardians and the Ambassadors Theatre is full of partisan middle-aged people.
Rob is a highly experienced actor, having acted professionally since childhood and playing such child roles as Gavroche in Les Misérables, the Artful Dodger in Oliver! and Michael Banks in Mary Poppins. You may have seen Jack and the Beanstalk at the London Coliseum last Christmas. Rob was the cow and very funny, too
In My Son's A Queer, Rob looks back to childhood. A major feature, and certainly very much part of the charm of the performance, is the inclusion of family videos of a very young Rob dressing-up and bossing mum, dad and grandparents, when they are in the living room and garden, all acting out a series of Disney-inspired parades.
The production, directed by Luke Sheppard, lasts just 75-minutes. For the curtain-call, Rob wears a number of fabulous costumes. The originality is that they are all worn at the same time, one on top of the other, and Rob has to tear them off, one by one, at speed. It's a delightful and magical transformation on which to end the show.
One final word. Since we are living in non-binary times, may I suggest that Chevalier D'Eon (1728–1810), French diplomat and spy, would be a good subject for a play, film or even a musical. The Chevalier wore male dress and female dress at court. Nobody knew, until he was dead, whether he was male or female.
Reviewer: Robert Tanitch