Mythosphere
Inna Dulerayn
Bacchae Productions in partnership with Stone Nest, produced by Gary Beestone Associates
Stone Nest
–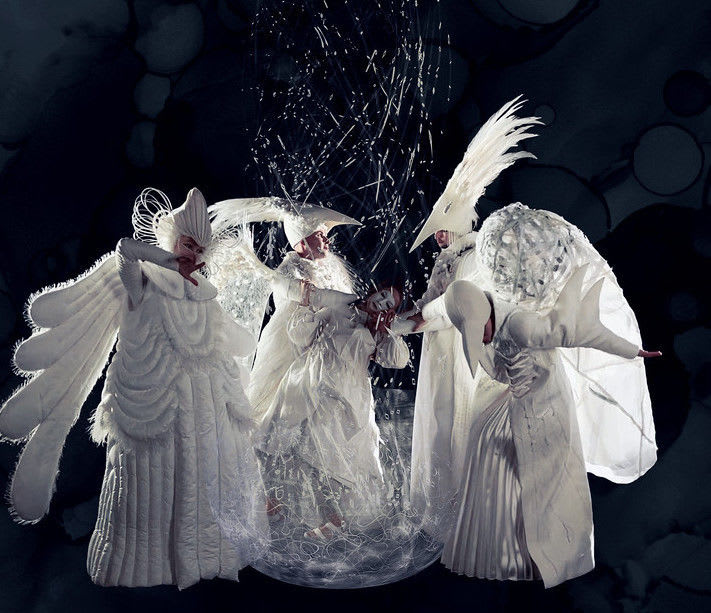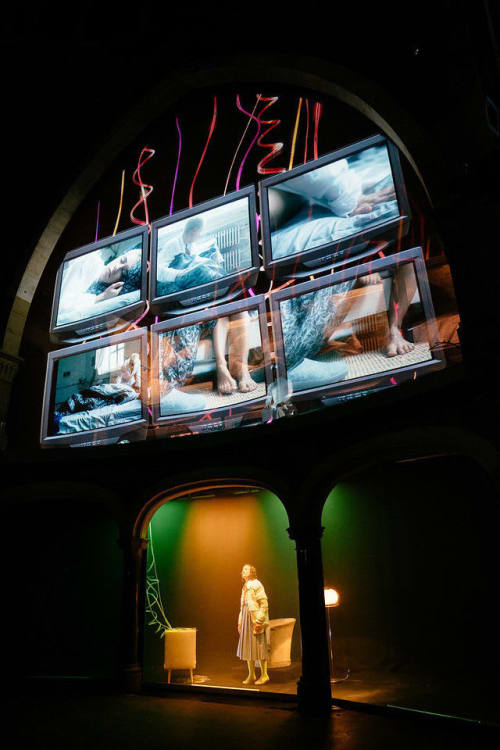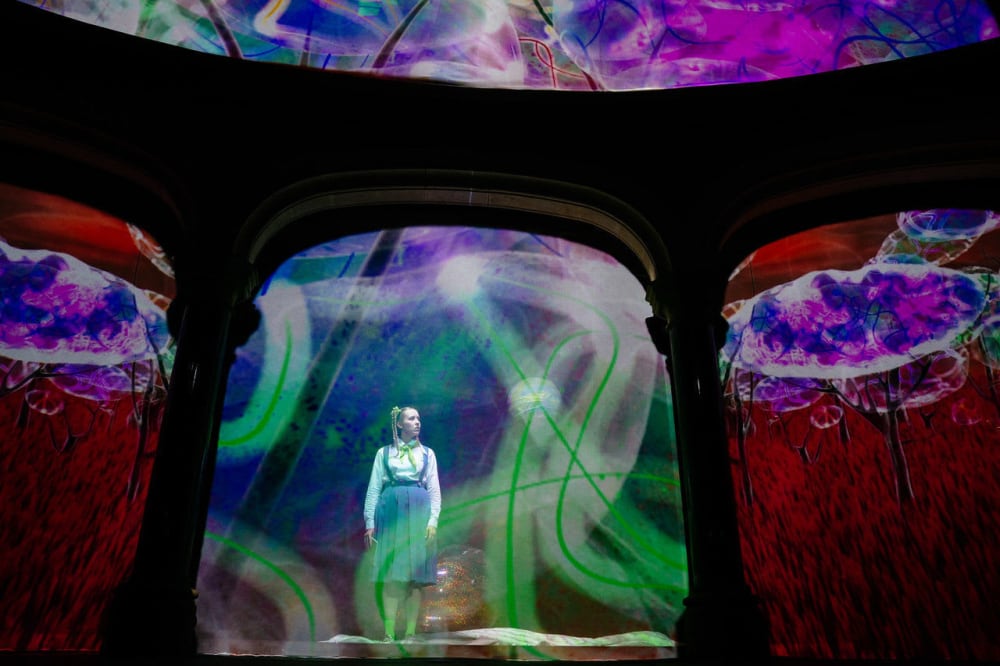 "In this journey, we are discovering not only new theatre language, but also new ways of communication between different art genres. We are creating new myths about the Earth, about humanity, about feminism, mental health and spirituality."
That is a bold claim from the producers of Mythosphere, a multimedia event presented in a former Welsh chapel that few years ago was a nightclub. It is not much short of three hours long if you include the interval and combines Inna Dulerayn's text with live action and video, music, dance and physical theatre in an international production that combines British and Russian talents.
There is a soundscape by Alexey Nadzharov with vocal solos composed by Iraida Yusupova, 3D animation created in New York by Masha Yukananov and Svyatoslav Zaytsev, videos by Elena Muchnaya and Sasha Dulerayn that were filmed in Russia with costumes made in Moscow by Anna Smirnova.
Writer and director Inna Dulerayn took her inspiration from the work of surrealist artist Leonora Carrington and fantasy writer Diana Wynne Jones and she presents us with a dream world that seems to exist alongside reality.
In the first act, a pig-tailed little girl with magical powers tells her story. Her world includes a golden yellow cat with wings and a talking horse and her mother is a witch, but her mother is put in a psychiatric unit and she is left with her grandmother who doesn't believe in magic. In trying to fit in the with the ordinary world, the girl find her magic slips away.
Everything centres on her, and Edyta Budnik lends her a lively personality in a well sustained performance, though when the ends of her phrases fade away, we miss some of what she is saying. She doesn't appear to perform any personal magic, but that is in the technology and production that combines projection on gauzes with live action behind them to show us the angel-like figures that protect her and the images of her imagining.
The second act presents us with an old lady who could be the little girl's grandma. She sits in front of her television and we get glimpses of what she is watching on multiple TV screens and images of what she imagines. Instead of rejecting the idea of magic, she now lets it into her world. She is visited by a care worker counsellor and a considerate neighbour. In an accidental piece of bad magic, she nearly poisons him.
Presumably good magic takes over: a shower of light filling a grail-like chalice repeats an image from the first act and she is transported to a new world.
The images of Mythosphere are often ravishing, but it is a struggle to find the real meaning of this ambitious creation. When, for a few final minutes, the performers emerge from behind the gauzes and make contact with the audience in "real" space, the change in acoustic and a melodious confusion make an uncertain resolution, though grandma seems to return to her childhood.
One has to admire the technical accomplishment and international collaboration involved, but what I take away from Mythosphere are some beautiful images, especially the angel-winged, bird-beaked costumes and the graceful dancers, and some lovely music sung by Elisa Mammoliti, Angle Kwok and Scott Brooksbank and especially the counter-tenor voice of Sam Kipling.
Reviewer: Howard Loxton