Natalia Osipova — Sidi Larbi Cherkaoui / Russell Maliphant / Arthur Pita

Sadler's Wells
–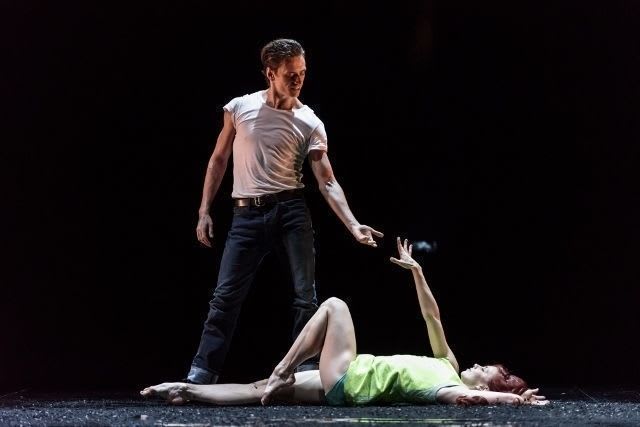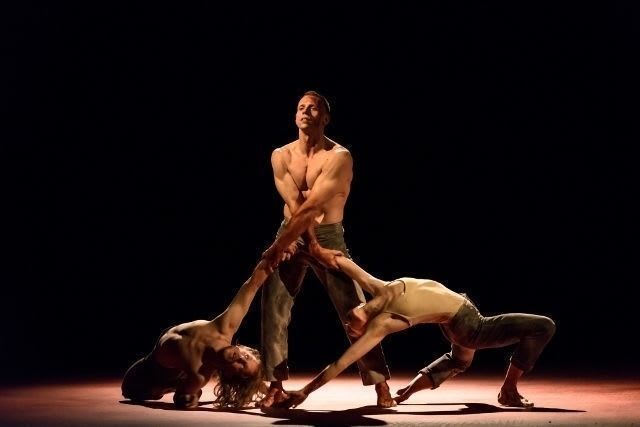 Following a successful world première at Sadler's Wells in June 2016, choreographers Sidi Larbi Cherkaoui, Russell Maliphant and Arthur Pita return to present an evening of contemporary work specially commissioned for Russian ballerina and international dance star Natalia Osipova.
After receiving her training at the Moscow State Academy of Choreography, Osipova rose through the ranks of the Bolshoi Ballet, being promoted to Principal in 2010, before joining the Mikhailovsky Ballet a year later under the same title. Appearing as Guest Artist for companies around the world, she became Principal of American Ballet Theatre in 2012 and in 2013, Principal of the Royal Ballet where she continues to dance.
Aside from her international recognition as a female lead in classical roles such as Giselle and Manon to name but a few, Osipova has also had a number of contemporary works created on her at the Royal Ballet, by choreographers Wayne McGregor and Alastair Marriott.
Founded by Richard Sadler in 1683, the Islington-based dancehouse was the birth home to two of the UK's foremost classical companies: The Royal Ballet and Birmingham Royal Ballet during the twentieth century. Today and under the Artistic Directorship of Alistair Spalding, Sadler's Wells aims to produce, commission and present new choreography, an artistic vision which is shared by the evening's production. Joined on stage by former Royal Ballet dancer Sergei Polunin and contemporary dancers Jason Kittelberger and James O'Hara, the three-part programme showcases Osipova in novel dance creations.
The first of the three works is a duet for Osipova and Polunin in Arthur Pita's Run Mary Run. Portuguese choreographer Pita describes being "fascinated by the theatricality" of the '60s girl group The Shangri-Las, who provide the soundtrack to some of his piece, mixed by sound designer Frank Moon.
Closer in style to dance theatre, this narrative melodrama tells the story of Mary (Osipova) and Jimmy (Polunin) in a doomed, yet amusing love story set in the 1960s. Opening and closing to a pair of hands appearing from beneath a mound of real gravel on the stage, Luis F Cavalho's set creates a dark atmosphere. Although Osipova's partnership with Polunin is less convincing at times, Polunin's bountiful energy and perfectly placed landings in his tours en l'air are an enjoyable watch.
The second piece, by Belgian choreographer and Sadler's Wells Associate Artist Sidi Larbi Cherkaoui, features Osipova with contemporary dancers Jason Kittelberger and James O'Hara. Artistic Director of both Royal Ballet of Flanders and his own Antwerp-based company Eastman, double Olivier Award-winning Cherkaoui has created a variety of works for ballet companies around the world, including a new version of Nutcracker for the Paris Opera Ballet.
Entitled Qutb, the Arabic word for 'axis', 'pivot' or 'pole', the dancers entangle themselves into an array of choreographic shapes to movement echoing a similar name. With lighting by Fabiana Piccoli, sound design by Felix Buxton from Basement Jaxx and costumes by Kimie Nakano, Cherkaoui experiments with the diverse dance backgrounds and styles amongst this trio.
Polunin returns to join Osipova for the final part of the evening: a duet choreographed by another Sadler's Wells Associate Artist, Russell Maliphant. Winner of Critics' Circle National Dance Award for Best Choreography (Modern) in 2009, Silent Echo presents contemporary dance which is underpinned by the structure of a classical pas de deux. This conundrum resonates with his balletic roots; he, like Polunin, trained at the Royal Ballet School.
Since working in independent dance, Maliphant has created on world-renowned artists including Sylvie Guillem. Collaborating with lighting designer Michael Hulls, also a Sadler's Wells Associate Artist, and London-born electronic musician Scanner, Maliphant's background in anatomy, physiology and bio-mechanics is reflected in his movement—the elevation and weightlessness which Osipova and Polunin embody.
In November, the Triple Bill continues to New York to mark its US première.
Reviewer: Naomi Cockshutt