Nathan and Ida's Hot Dog Stand
Ida Berglöw Kenneway and Nathan Peter Grassi
CaroleW Productions
Gosforth Civic Theatre, Newcastle
–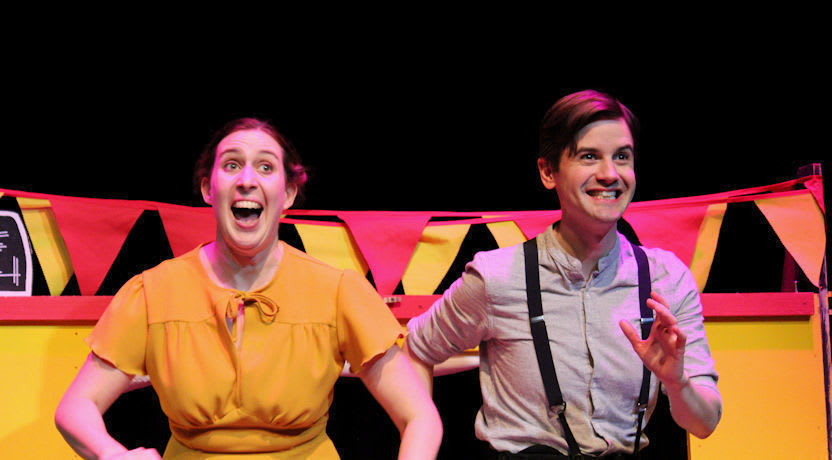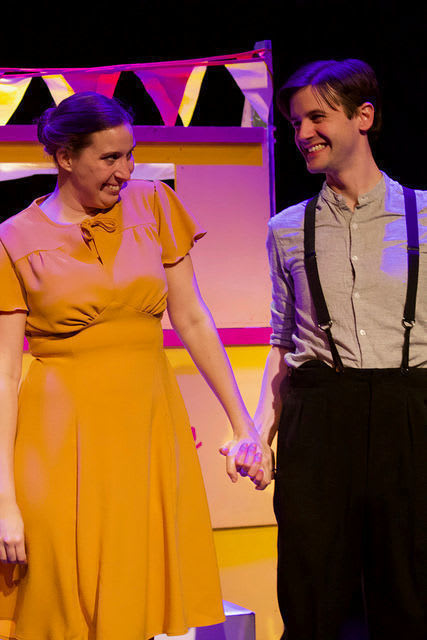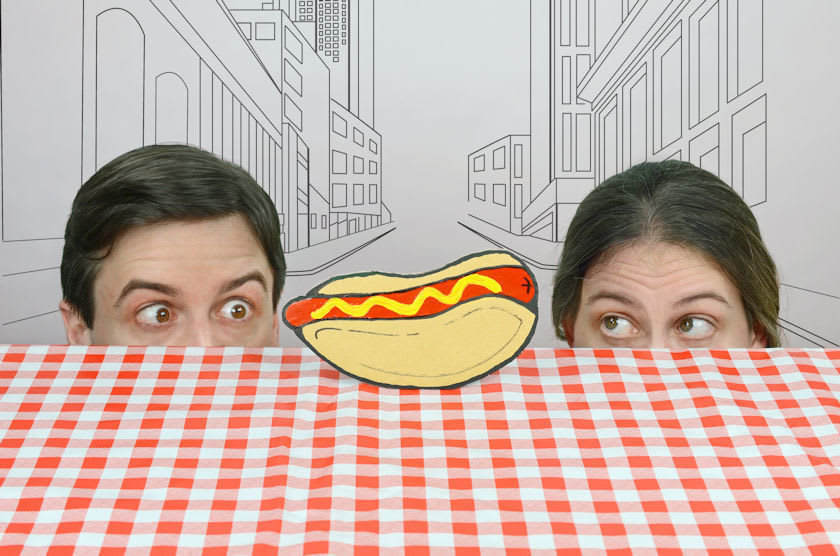 The pre-show music says it all:
Accentuate the positive
Eliminate the negative
Latch on to the affirmative
Don't mess with Mister In-Between
It's the 1930s and Nathan and Ida arrive in the USA determined to make a new life. They both want to work in the food industry and they meet when they both start work in the biggest diner on Coney Island. They fall in love and marry. Then they leave to set up their own hot dog stand but their boss is a gangster who doesn't like competition so he sends his goons (all Bronx accents: yeah, boss!) to sort them out—and get their sauce recipe.
What follows is a good old American morality tale in which Nathan and Ida Hardwerker (well, I did say it's a morality tale) overcome all the odds to achieve their version of the American Dream.
All very worthy and serious.
Well, no. Worthy it certainly is, but serious? No way. The best word to describe it is "fun".
It's got comedy; it's got charm; it's got puppets; it's got tap dancing; it's got two actors playing 20+ parts between them. It's a 50-minute tale of success against the odds—although it does have to be said that Ida's secret sauce recipe certainly turns the odds in their favour…
It doesn't take itself seriously which emphasises its seriousness and makes the point so much more effectively.
It's Ida Berglöw Kenneway and Nathan Peter Grassi's first appearance in the North East. I think it's fair to say that they'll be very welcome to return!
Reviewer: Peter Lathan