Naughty Cat and Cheesy Moon
Andy McGregor
Royal Conservatoire of Scotland
Assembly Checkpoint
–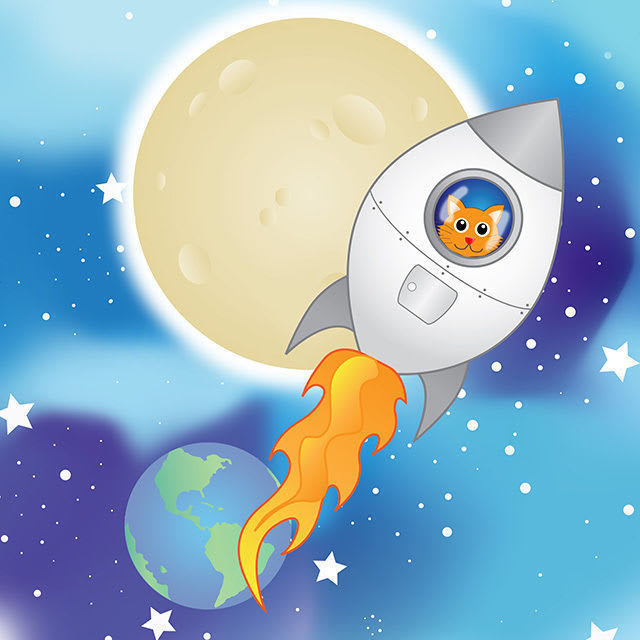 The Royal Conservatoire of Scotland's production of Naught Cat And The Moon is a delightfully charming children's show. From the very start, the cast interact with the audience as the youngsters are encouraged to try on hats, ring bells and even have a boxing bout.
They quickly put the little ones at ease who are having great fun with the Naughty Cat running through the rows of seats causing havoc and all this before the performance starts.
It's based on a story written by the infant class at St John's School in Port Glasgow.
Naughty Cat is looking for excitement and a new adventure. Her mother tells her a story of chocolate mice living on the moon and it's made of cheese.
When NASA sets up a rocket launch base in Port Glasgow between Tesco and B&Q, Naughty Cat is determined to steal the rocket and heads to the moon.
The astronauts are distraught and call for Super Plod and his dog to mount a rescue mission and recover the rocket.
Meanwhile on the moon, Naughty Cat meets the rather nice mice but is determined to eat them and plants dangerous Earth cheese with springs in it to kill the mice.
There is a very funny scene when Super Plot has a boxing competition with Naughty Cat.
The cast have boundless energy, sing superbly to a catchy score and have snazzy dance routines and it's all great fun.
They have a wonderful empathy with the children in the audience and there's more that a nod to pantomime as the youngsters throw cheese cubes at the Naughty Cat.
There is also a strong moral ending: "if you can dream it then you can do it."
Reviewer: Robin Strapp