Nerone
Arrigo Boito
Bregenz Festival, Austria
Released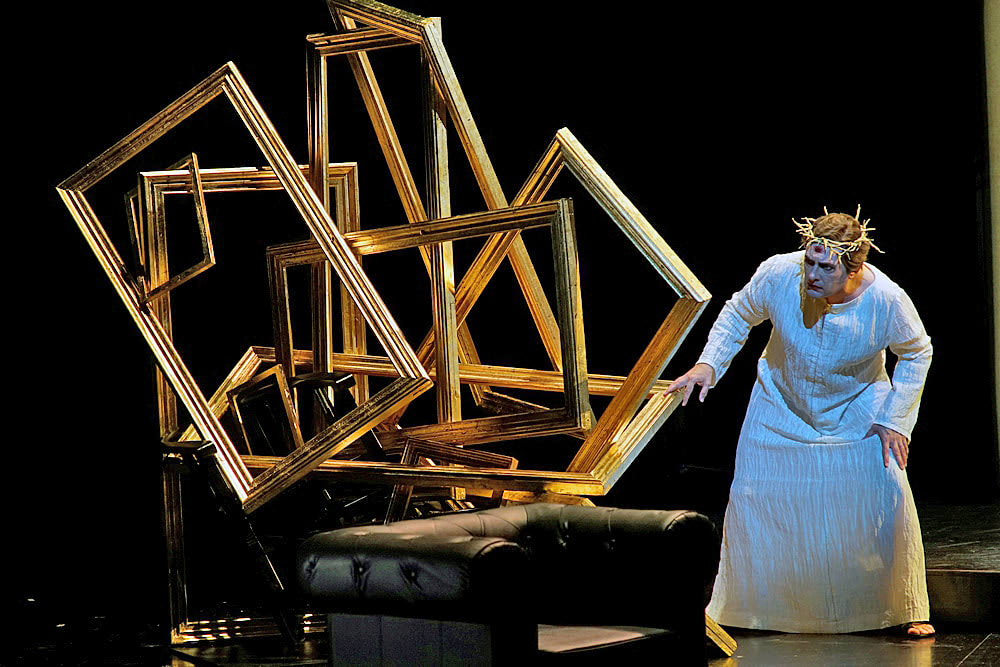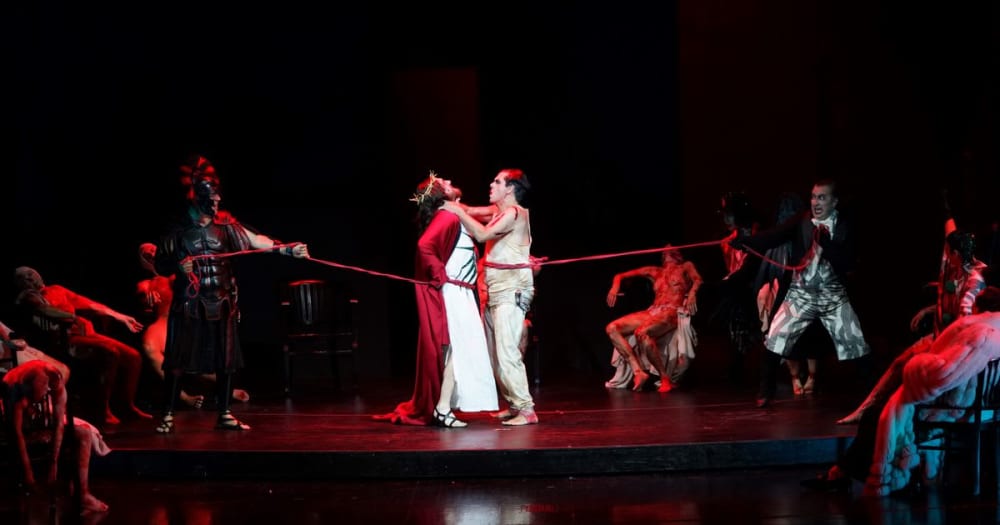 It's common enough for an opera to end in a bloodbath, but Olivier Tambosi's production of Boito's Nerone starts with one, gory hammers all round. The mad emperor has just killed his mother Agrippina, whose body lies about hauntingly throughout the action, twitching back to life only for the final scene in a charnel house.
The story has been summarised as posing a dying pagan world of luxury and decay against the emerging Christian one of rebirth and renunciation, but it's more complex than that, with darker forces seeking to exploit the chaos of a collapsing empire and the conflicting emotions of women caught between competing forces.
Boito is better known as Verdi's greatest librettist, but Nerone, for which he wrote both words and music, remained his lifetime's preoccupation. The fact that he maintained such high ambition for a supreme expression of his art may explain why he never quite finished it, the final touches being added by Toscanini and others.
Rafael Rojas plays Nero with creepy authenticity, a mummy's boy and matricide of uncertain sexual tastes but certain sadistic inclination, a voyeur taking almost as much pleasure in this production from witnessing the emotional distress of others as the deaths of those murdered for fun in the arena.
There is controlled intensity in his tenor voice to match the staring-eyed madness, an impression heightened when he appears in a vivid green frock, one like all of costume designer Gesine Völlm's outfits that is caked in what could be sequins made from dried blood.
Ever hovering behind him is Lucio Gallo as the sinister raven-like priest Simon, whose smooth baritone fits itself perfectly to the act 2 aria "Ecco il magico specchio". As with Nero's dress-sense, the drama of Simon's confrontation with the Christian leader Fanuel is intensified by their identical costumes, both appearing as rival Christs, in robes and crowns of thorns.
Brett Polegato's lovely legato is heard to best effect in Fanuel's submissive "Vivete in pace", a passage that reminded me of Puccini's "Suor Angelica", although his voice seemed less certain in the intimate moments of the final scene. Svetlana Aksenova draws out the troubled soul of the enigmatic Asteria, in thrall first to Nero then Fanuel; alas, when this woman in need of an idol first confesses her love to Nero, the emperor caresses instead the corpse of his mama. Conversion to Christianity takes many forms.
The creamy-toned mezzo Alessandra Volpe sings the part of the Vestal Rubria, effectively conveying the pathos in death that Boito achieves without resort to sentimentality. Miklos Sebestyen and Taylan Reinhard give characterful performances as sidekicks to Nero and Simon.
The set is dominated by pillars of light on a revolving platform, with a billiard table substituting for a Roman couch, rather to the discomfort of its occupants, one supposes. The production nevertheless serves the piece well, without going to extremes, as can happen at the Bregenz Festival.
Boito's music has relatively few moments of transcending lyricism, largely out of fashion by the time of its 1924 première, but many beautiful passages, as in Fanuel's reading of the Beatitudes, Rubria's parable, and the dramatic music that introduces the final act, immaculately played by the Vienna Symphony Orchestra under Dirk Kaftan.
Reviewer: Colin Davison