Newsies
Music by Alan Menken, lyrics by Jack Feldman, book by Harvey Fierstein
Troubadour Wembley Park Theatre
–

Listing details and ticket info...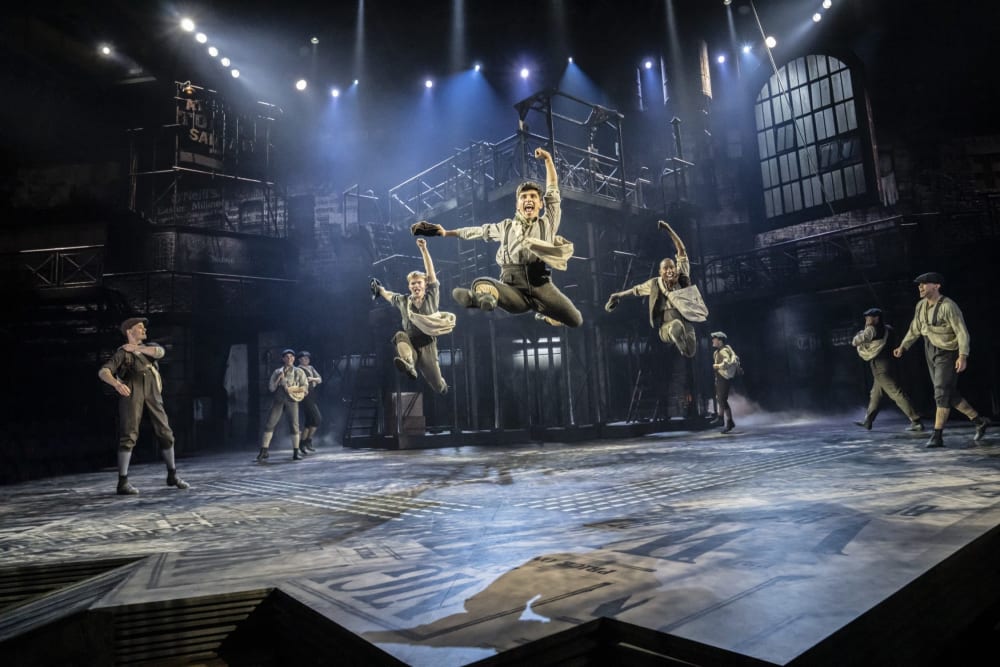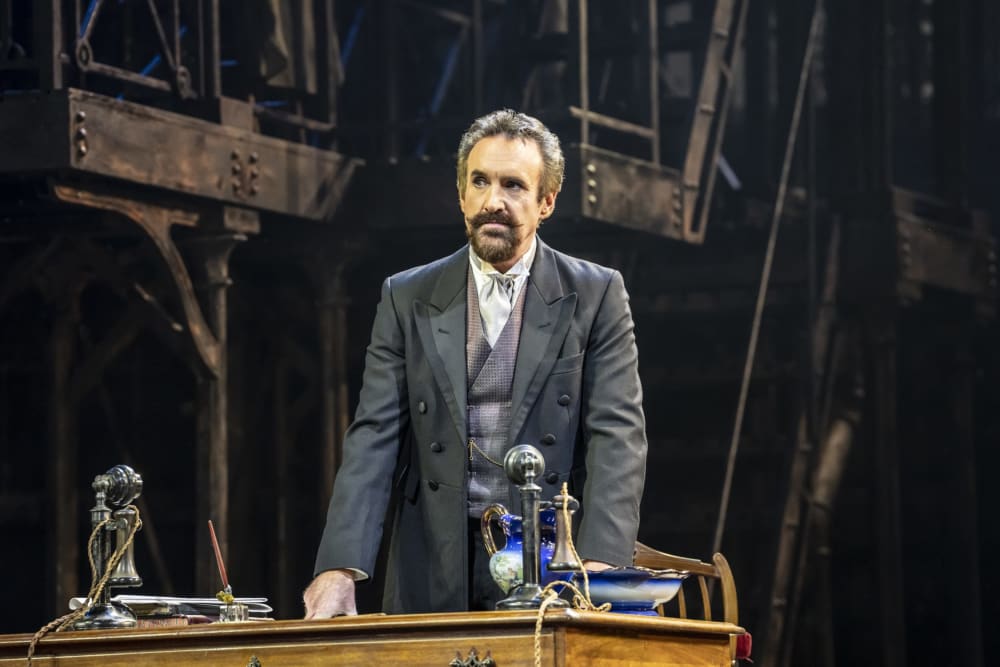 Rail workers, nurses and medics, ambulance workers, firemen, Royal Mail workers, teachers and university staff, civil servants. Have I left anybody out? The whole nation seems to be on strike.
Newsies is about a famous strike by newspaper delivery boys which took place in New York City in 1899. They formed a union and confronted newspaper magnate Joseph Pulitzer who had hiked up prices and lowered their already low wages.
The newsies, ragged teenagers, came from poor families; many were orphans and homeless, living on the streets. They are in the same age bracket as the 1930s Dead End Kids. It's a story of courage and camaraderie and victory over exploitation.
It inspired a film by Disney in 2008, which flopped but which led to a successful Broadway musical in 2012 and a cult following. The music is by Alan Menken, composer of Beauty and the Beast. The lyrics are by Jack Feldman. The book is by Harvey Fierstein, author of Torch Song Trilogy.
The show has finally arrived in the UK and it's at the Troubadour Theatre, which is located within the former Fountain Studios in Wembley Park. The theatre, large and flexible, is an excellent urban venue for this particular production. The cast move freely and regularly from the thrust stage and into the auditorium aisles and its galleries. Morgan Large's set is a mass of scaffolding.
Michael Ahomka-Lindsay plays the leader of the campaign, a 17-year-old who ran away from a juvenile detention centre. Bronté Barbé plays a reporter who supports the boys. The love interest between them is unconvincing. Cameron Blakely plays Pulitzer.
Newsies has no stars as such. It is essentially an ensemble production. The dancers take centre stage. Matt Cole directs and choreographs a cast who are very physical, athletic and acrobatic. The have a powerful impact when they dance, sing, jump, run, fly, leap, kick, roll, knee-slide, cartwheel, backflip, tap, swing on hanging lamps and pirouette. Joshua Denyer's solos are cheered.
Alan Menken's music is much amplified. Noisy, brassy, Jack Feldman's lyrics and Harvey Fierstein's dialogue are not always heard. Newsies relies on rousing numbers and the fantastic energy of the dancers to whip the audience into a frenzy and into giving them not one but two standing ovations, one after another, in the first act. The energy, OMG, THE ENERGY. They really do seize the day. The run has already been extended.
Reviewer: Robert Tanitch