Nice Work If You Can Get It
Music and Lyrics by George and Ira Gershwin Book by Joe Dipietro
Ovation
Upstairs at the Gatehouse
–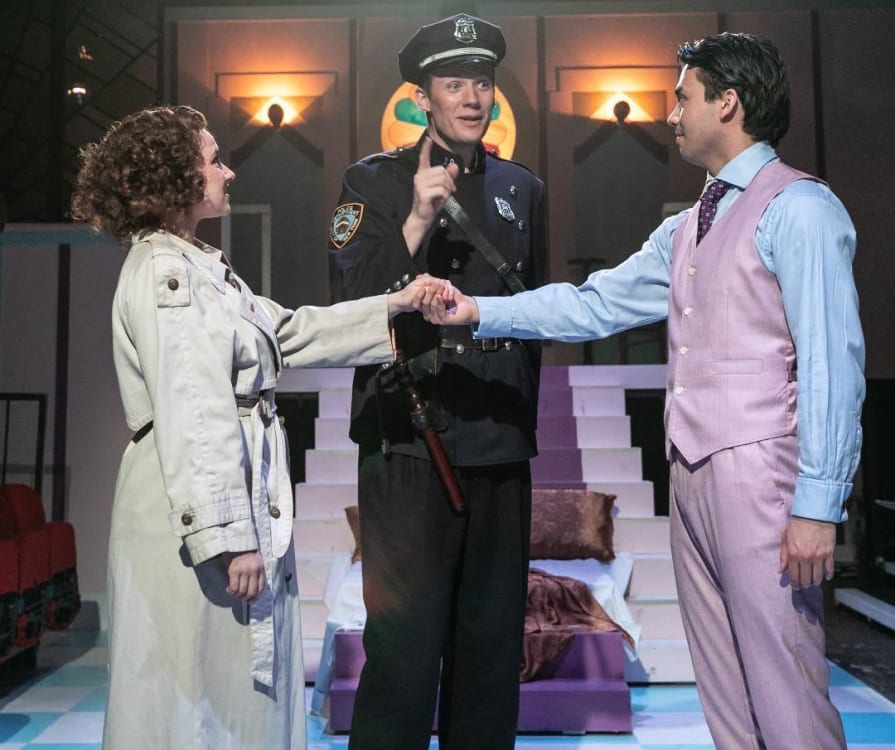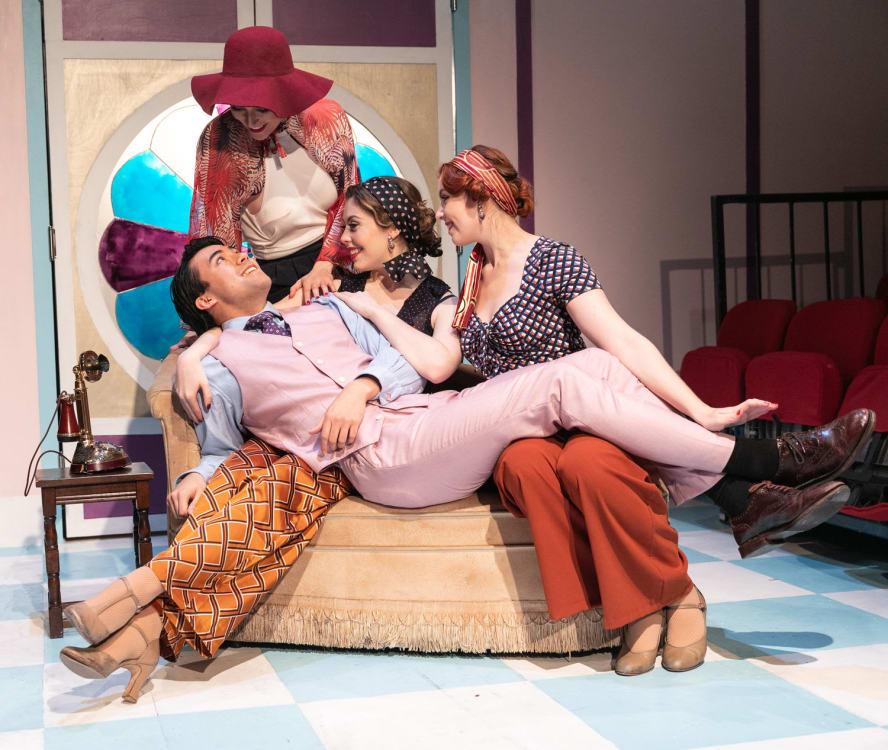 This is the UK première of a musical that ran on Broadway in 2012-13 that fits Gershwin songs into a book that borrows some of its plot from that by Bolton and Wodehouse for the early Gershwin Oh Kay! but it is no ordinary jukebox musical. It's a frothy concoction in the crazy spirit of the jazz age: there's even a number in an actual bath overflowing with bubbles!
It's 1927, Prohibition time, and bootleggers have just delivered to the Manhattan house where rich playboy Jimmy Winter is having a party before marrying his fourth wife, Eileen Evergreen. A change from her chorus girl predecessors, she's self-styled "the world's finest interpreter of modern dance". There is a problem: the customer has only take 2 crates of gin. Where are they going to stash the other 400 they've got on their boat?
When tipsy Jimmy discovers that, beneath her cap, trousered bootlegger Billie is a girl, there is a little flirtation in which he mentions he also has a huge, never-used beach house on Long Island. She steals his wallet to get the address and the problem is solved.
In the next scene, they've moved their stock in there. But nothing is so simple. The law is on their track and then Jimmy turns up with his new bride followed later by his mother and her father. With bootleggers passing themselves off as house staff, however incompetently, and police popping up, there is plenty of mayhem. Meanwhile, Jimmy, who is only getting married again because his mother threatens to cut off his money if he doesn't settle down with someone respectable, is getting more enamoured with Billie and she with him.
Despite a rather unimaginative token art deco set, which occupies the ends of the traverse stage, John Plews's production sparkles as much as Nadine Froehlich's jazz-age costumes for the glittery chorus girls who could have climbed down from a Christmas tree. The eye contact between Alistair So's Jimmy and Jessica-Elizabeth Nelson as Billie is electric and they make a great song and dance duo in a pairing that reverses the usual boy rescues girl.
With more than twenty Gershwin songs and Grant Murphy's energetic choreography, with its Charlestons, tap routines and twirling dancers excitingly up close, this is a show that truly hits the top note. Its zany plot is cleverly constructed so that the numbers seem to have been written for it, sometimes rather surprisingly: old favourite "Let's Call The Whole Thing Off" finds a place fooling the cops as an alibi. It misses the chance to properly satirise 1920s modern dance as Eileen Evergreen shows off but otherwise hits the mark.
With David Pendlebury as bootlegger boss turned butler, Charlotte Scally rising above the bubbles as Eileen Evergreen, Harry Cooper-Millar putting on a front as Police Chief Berry, Fraser Fraser as fellow bootlegger Duke and Abigail Earnshaw as the chorus girl that he falls for, it's a strong team. Adam Crossley may look the heavy as tough cop or bootlegger but is a fleet-footed dance captain, Nova Skipp hits the operatic high notes as prohibitionist Estonia Duckworth, getting delightfully drunk on spiked lemonade, Stuart Simon as Eileen's father is a senator with a past and Grace McInerny is Jimmy's elegant mother who has her own secrets.
Stir all this together with lashings of top Gershwin numbers and you get a lighthearted romp that makes a great Christmas outing.
Reviewer: Howard Loxton