Nicholas Nickleby
Charles Dickens
Charter Theatre, Preston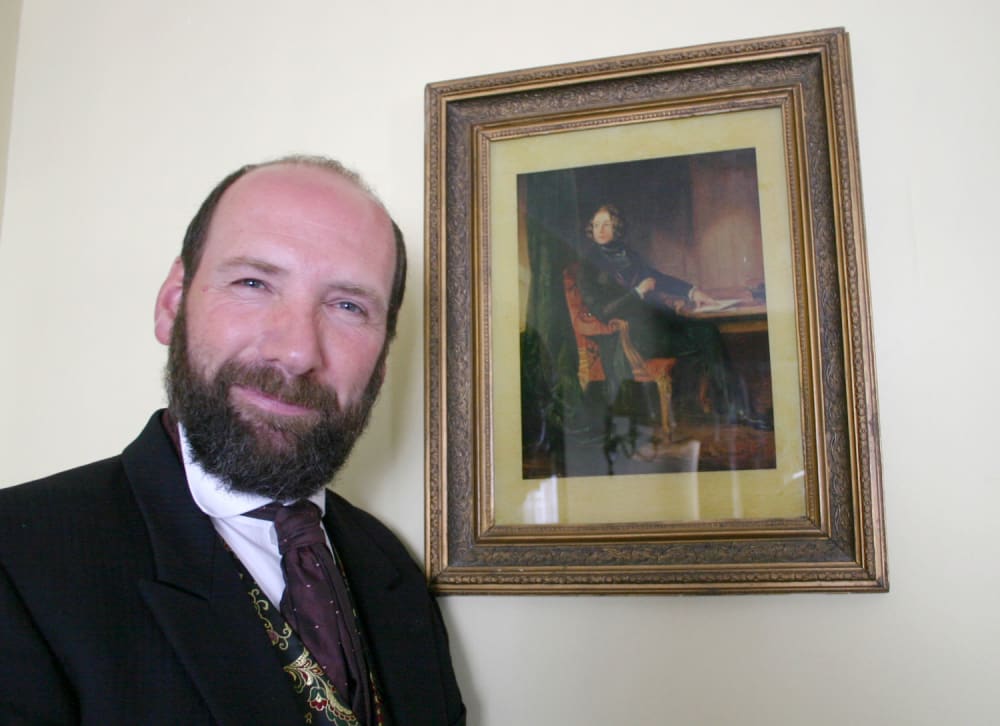 This is family business... a one-man stage rendition of one of Charles Dickens's most sprawling and theatrical novels by the great great grandson of the writer.
Gerald Dickens was following in the footsteps of his esteemed forebear, since one of his 19th century lecture tours brought him to Preston and—it is believed—inspired him to write of its grim Victorian conditions in Hard Times.
Perhaps it's a sign of our own times that a single actor should undertake nearly all of the characters of Nicholas Nickleby but Dickens Junior proves austerity sometimes has its own rewards.
Opening with his own half-hour 'lecture' he freely admits it took the Trevor Nunn RSC production of the 80s to truly open his eyes to the wonders of Dickens. But that performance lasted eight hours, and with a cast of 45!
So in 90 minutes he sets about doing much the same thing...
Within quarter of an hour he has quickly established many of the principal characters, simply with a stoop here, a grimace there, few costume changes and even fewer props.
The likes of the cruel Squeers morphs into the crippled Smike, sometimes in conversation with each other, through a simple change of voice.
Fellow actors like Simon Callow or Steven Berkoff have done similar with Dickens or Shakespeare but even they might baulk at transfiguring a whole novel.
This is a big undertaking and in case anyone's not keeping up Gerald Dickens reprises the plot so far in the opening minutes of the second act.
He maybe overplays the characters of the theatrical Crummles family, but then who doesn't? Indulges himself in a little corpsing, or perhaps it was just to catch his breath? And as the story gallops towards its big reveal there's the risk you might just miss who shot whom at the moment of the dramatic pistol duel...
All of which have to be small quibbles in a generous helping of a theatrical tour de force by anyone's standards.
Reviewer: David Upton