Night Must Fall
Emlyn Williams
Salisbury Playhouse, Original Theatre in association with Eastbourne Theatres
Salisbury Playhouse
–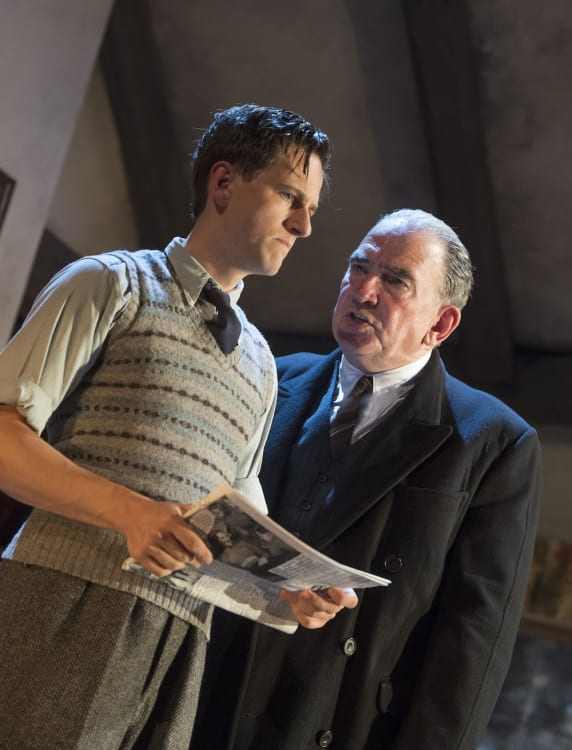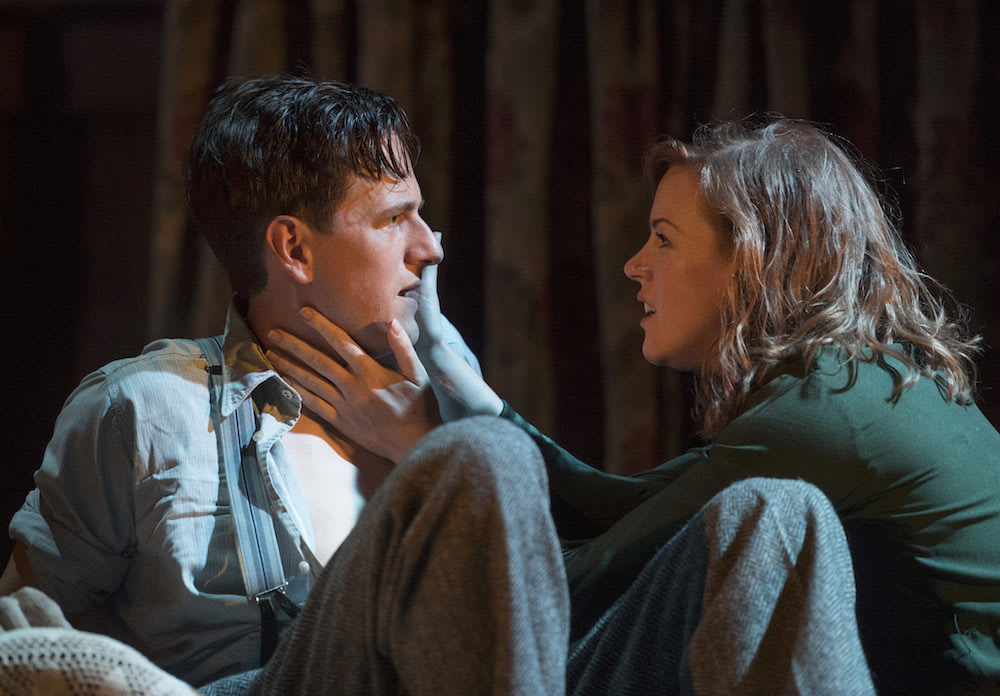 You've noticed, of course, how the popular fiction on offer in your local library has changed over the years and how novels about romance and family life have largely given way to crime. Although how anyone gets away with anything these days when you've got DNA, CCTV and any number of other technical devices to keep everyone on the straight and narrow is a bit of a mystery.
It was different back in Edgar Wallace's time, of course. No technology then. The thriller writer was credited with being able to write a complete crime novel every few days (at least that was the legend), and it was while he was acting in Wallace's play The Case of the Frightened Lady that Emlyn Williams is thought to have had the idea for Night Must Fall.
In 1935, when it was first produced with Williams playing the main character, Dan, Night Must Fall was an immediate hit, being made into a popular film in 1937 and then again in 1964. And it's never really gone completely away, has it? Not bad for an eighty-year old.
So what's so special about the play that made Salisbury Playhouse, together with Original Theatre in association with Eastbourne Theatres, want to give it a modern-day airing and not only that but to give it an extensive national tour as well?
The story tells of a group of variously related people living a rather isolated existence in a country house surrounded by dense woodland.
Head of the household is irascible hypochondriac Mrs Branson (GwenTaylor), emphasising her totally fabricated ailments by insisting on being permanently wheelchair-bound. Feisty cook Mrs Terence (Mandi Symonds) meets Mrs Branson's constant complaints with well-aimed, good-humoured sarcasm while timid general dogsbody Dora (Melissa Vaughan) tries to deal with her own shameful discovery, not helped by Mrs Branson's insistence on taking the moral high ground. Sometimes it seems that only sensible visiting nurse Libby (Anne Odeke) has any chance of steering the family back to normality and good sense.
Then there's neighbour Hubert (Alasdair Buchan). He'd like to marry Mrs Branson's niece, Olivia (Niamh McGrady), but she has other things on her mind. Like the grisly murder by decapitation and the severed hand found casually tossed aside. She has her suspicions. As do we all. Could it really be the gentle, well-mannered Dan who has charmed everyone, it seems, even to the extent of being allowed to call the crotchety Mrs B 'Mother'?
The secret is in the word 'acting', of course. Dan is an actor. He treats all the actions of his everyday life as if he were performing to a crowd. And no one understood this idea better than Emlyn Williams, consummate actor and playwright both, who played the part of Dan in its original 1935 production.
There's plenty of atmosphere here, of course, with dramatic sound and lighting effects to enhance the sequence of events, but isn't it the function of a successful play to ensure that you leave the theatre at the end of the performance experiencing some concern about the characters? What's going to happen to them after this is all over?
Me? I'm thinking about Dora's unborn child. I mean, with that genetic make-up there's potential for a whole new series of bloodcurdling productions, isn't there? A pity Emlyn Williams isn't around any longer to deliver them.
Reviewer: Anne Hill