Night Must Fall
Emlyn Williams
The Colin McIntyre Classic Thriller Season
Theatre Royal Nottingham
–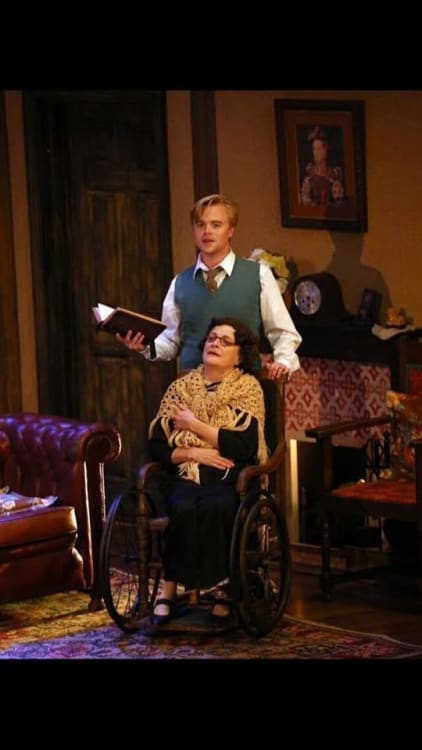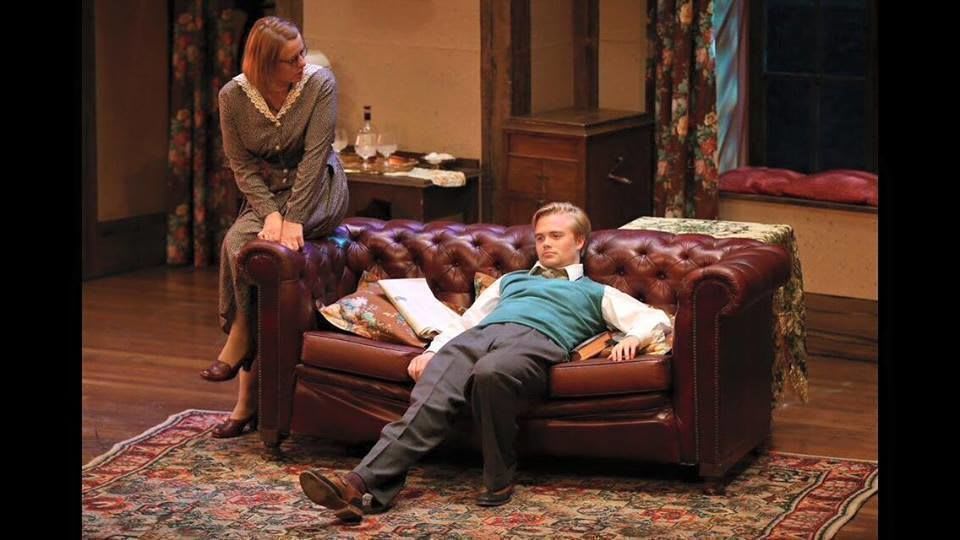 The Colin McIntyre Classic Thriller Season is now in its 27th year and has continued despite the death of its creator four years ago at the age of 83.
McIntyre directed nearly every rep company in the country in the 1960s and the Classic Thriller Season continues the rep ethos, an ensemble acting one play in the evenings and rehearsing the next week's during the afternoons. Tabs Productions took over on his death and has maintained the tradition.
When I started to review these plays, there was a feeling that they were cosy, quaint productions which theatregoers could go to in the summer when there was little else on offer, apart from open-air Shakespeare. But recently the Classic Thriller Season has stepped up a notch, both in the acting and presentation.
The second of this year's four plays, Emlyn Williams's Night Must Fall, is a good example. It is a taut, psychological thriller which needs top-rate acting and strong direction to succeed. And Tabs Productions does indeed achieve success.
Williams is having a bit of a renaissance as a playwright as directors and producers realise that his works retain their chill factor despite being written more than 75 years ago. Williams penned some vivid characters, none more so than enigmatic Dan, the part Williams played in the 1935 production of Night Must Fall at the Duchess Theatre.
The play features Dora the maid revealing to her employer Mrs Bramson that she is pregnant. Mrs Bramson demands to meet the father, Dan, a smooth-talking Welshman who quickly ingratiates his way into Mrs Bramson's life. When a woman is discovered murdered and headless in the rubbish pit, suspicion falls on Dan.
Here the role is played by David Osmond who skilfully changes from a cheery bell boy into a psychopath who wheedles his way into Mrs Bramson's affections with nefarious intentions. Osmond gives a stand-out performance of a multi-faceted character with continuous mood swings.
His is not the only noteworthy performance. The seven-strong cast all give enthusiastic displays, each giving their character individual traits which enhance the audience's enjoyment.
Karen Henson is memorable as Mrs Bramson, the elderly, cantankerous, wheelchair user who is taken in by Dan's boyish charms; Sarah Wynne Kordas is credible as Olivia Grayne, Mrs Bramson's bored niece who is not taken in by Dan but eventually shows atypical feelings towards him; and Susan Earnshaw, in her eighth thriller season, revels in the part of Mrs Terence, the cook who feels she has been treated so badly by her employer that she does not disguise her feelings.
There is also strong support from Andrew Ryan as "unmitigated bore" Hubert Laurie who wants to marry Olivia; Robert Laughlin as Inspector Belsize whose attempts to uncover the truth are continually thwarted; and Anna Mitcham as Dora whose brittleness is never far from the surface.
Adrian Lloyd-James, one of the founders of Tab Productions, directs with composure and conviction, bringing out all the tension of Williams's script. He also adds a lighter touch, adroitly finding humour in the piece which other directors might overlook.
Overall this is a superb presentation of an intriguing play which is performed all too infrequently. On this showing, Night Must Fall is definitely a classic thriller.
Reviewer: Steve Orme