Nina - a story about me and Nina Simone
Josette Bushell-Mingo, Dritëro Kasapi (Christina Anderson - dramaturg)
Unity Theatre and Riksteatern (Sweden)
Unity Theatre, Liverpool
–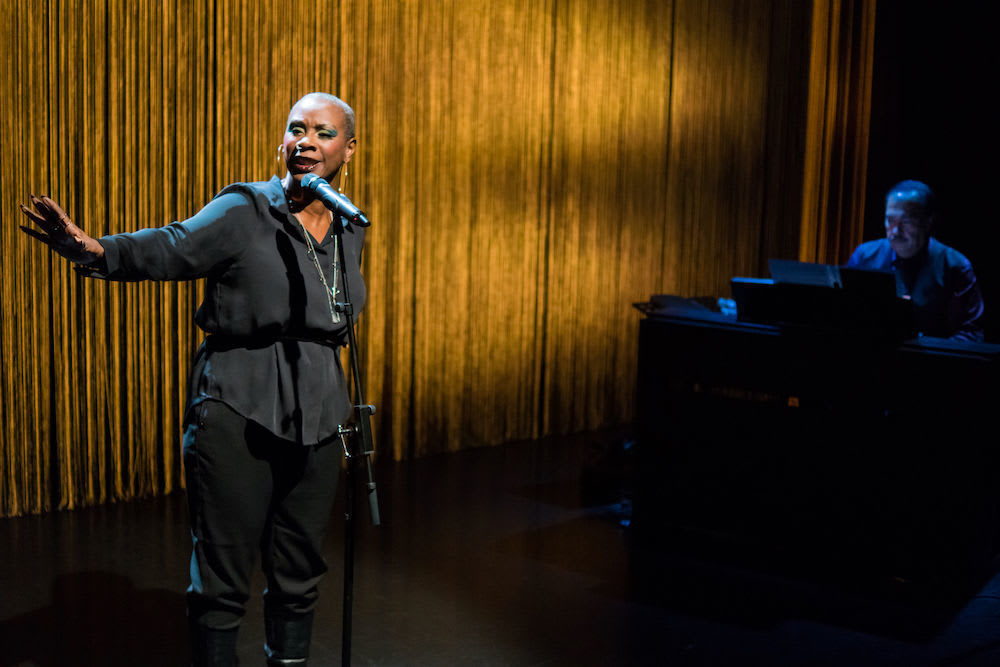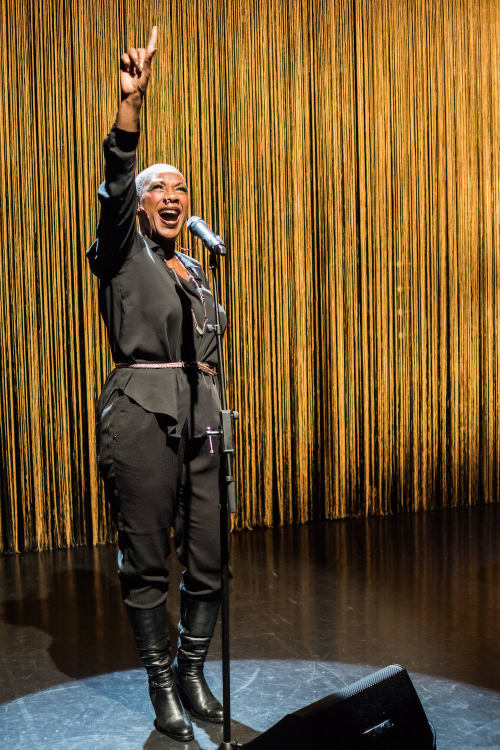 In Nina - a story about me and Nina Simone, Josette Bushell-Mingo brings to the stage her one-woman tribute to the great musician, composer and civil rights activist. The show is not a biographical drama; though some incidents in Simone's life are presented to us, the emphasis is on her activism more than her private life.
This anecdotal and personal account of Simone's influence on Bushell-Mingo is warm but also shot through with bitterness and lament. The late 1960s seemed to promise revolution for the oppressed black citizens of America, but the paradox of "revolution", as Bushell-Mingo reminds us, is that, while it can imply rapid and fundamental change, its root meaning suggests coming full circle and ending up right where you started. How much, or how little, has changed?
The horrifying (though far from unusual) case of 15-year-old Laquan MacDonald, shot sixteen times by a policeman on 20 October 2014, forms a focal point for asking necessary questions about enduring racism. Why, 150 years after the abolition of slavery and fifty years on from the civil rights movement, is it still necessary to assert that "Black Lives Matter"?
Simone herself favoured the idea of creating a separate black state in the USA by means of armed combat, and Bushell-Mingo feeds this non-pacifist spirit into what white audience members might find the most difficult and discomfiting section of the show.
As a rule, I am against conscious attempts to unsettle an audience. They are too often contrived and gratuitous. However, there is nothing gratuitous here, just a legitimate and bold attempt to communicate anger and exasperation. We may tell ourselves that the problem is far more acute in the USA, but do we in Britain (or across Europe) have any right or room to be complacent?
Some may squirm and try to block this part of the evening from their minds. Others may even find it offensive. In my view, it is an opportunity for the white members of the audience (myself included) to feel rather than analyse. Feel the grief, the fear, the anger, the frustration.
Music, naturally, punctuates the entire production and the show's finale is a very fine concert in which Bushell-Mingo's fabulous voice brings a selection of Simone's finest compositions to life. It's a thrilling, sometimes spine-tingling experience. Of course, a vocalist is always indebted to her musicians: Shapor Bastansiar (piano), Marque Gilmore (drums) and Jair-Rohm Parker Wells (bass) take a well-deserved bow.
Strong emotions, profound and troubling questions, memorable music. Catch it while you can.
Reviewer: Martin Thomasson