No Kids
George Mann and Nir Paldi
Ad Infintum
Spielman Theatre, Tobacco Factory Theatres, Bristol
–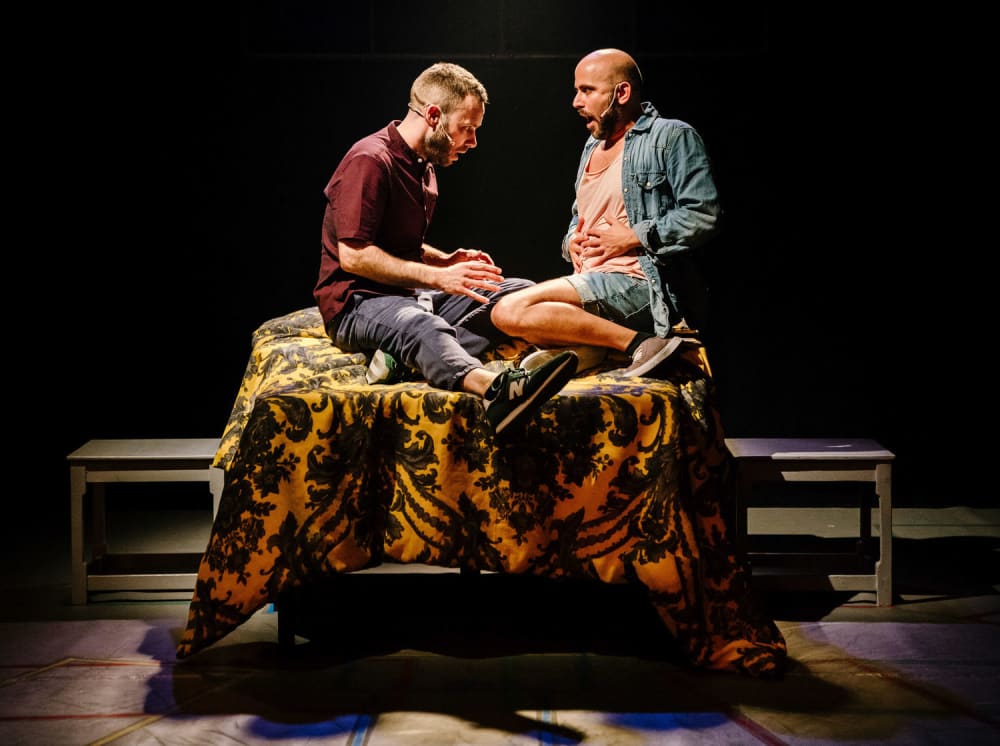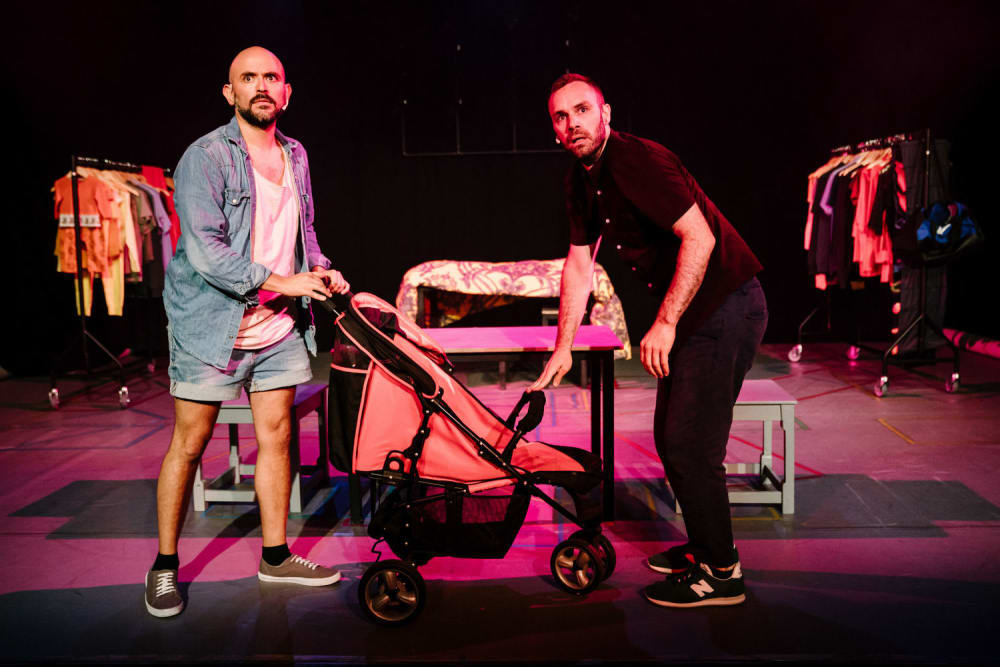 Ad Infinitum's George Mann and Nir Paldi write, perform and direct the semi-autobiographical No Kids. In their first equal collaboration together, Ad Infinitum's co-directors, and real-life couple, ask themselves if it is time to have kids?
Approaching the tricky issue, the couple research the subject and rehearse the outcomes as if it were a collaboration at work. Humorously acknowledging if they can't even work through the problems and rehearse the possibilities as a work project, how could they possibly do it in real life?
The couple put themselves and their motivations under the microscope with both reasonable and comically absurd results. Experts are called on to explain the detrimental effects of the addition of one more human on the planet. The couple list, to the tune of Madonna's "Vogue" in the background, every item you need to buy for a baby. It's a shocking amount of kit, and that is just for the first six weeks.
It's a conversation that is hard enough for anyone, but theirs is a conversation more fraught as there are the additional problems that gay people need to consider to have children. It is heartbreaking to listen to the extra hurdles a gay or adopting couple have to go through to justify their motives and suitability as parents. These are things a normally fertile heterosexual couple would never be asked.
No Kids is at its best when the two use their very physical theatrical approach to tell the story. Their superbly choreographed and highly fluid movements bring to life either their first meeting and their lives together, or their arguments and reconciliations. With well-chosen Madonna tracks in the background, their bodies intertwine in partnership or clash and fall apart in conflict.
In between, however, the evening feels more like a piece of circular dialogue than theatre. The couple rehearse every possibility. They rehearse the dreams of forming a family of their own, imagined pregnancy, the gifted son, fluent in six languages and off to Oxford. These are juxtaposed against the nightmares of simultaneously managing busy careers, finding surrogates, dealing with difficult teenage problems, or even, forbid, coping with a baby girl! These are all compounded by their very own personal insecurities based on their own family history or their experiences in dealing with homophobic bullying from childhood.
It is all very valid but it does get repetitive and can be a little shouty. But there are moments of great theatricality. When the two performers use their bodies, the piece comes alive and it is thoroughly compelling.
Reviewer: Joan Phillips