No Man's Island
James Meteyard & Jammz
The Big House
The Big House, Englefield Road, Islington
–

Listing details and ticket info...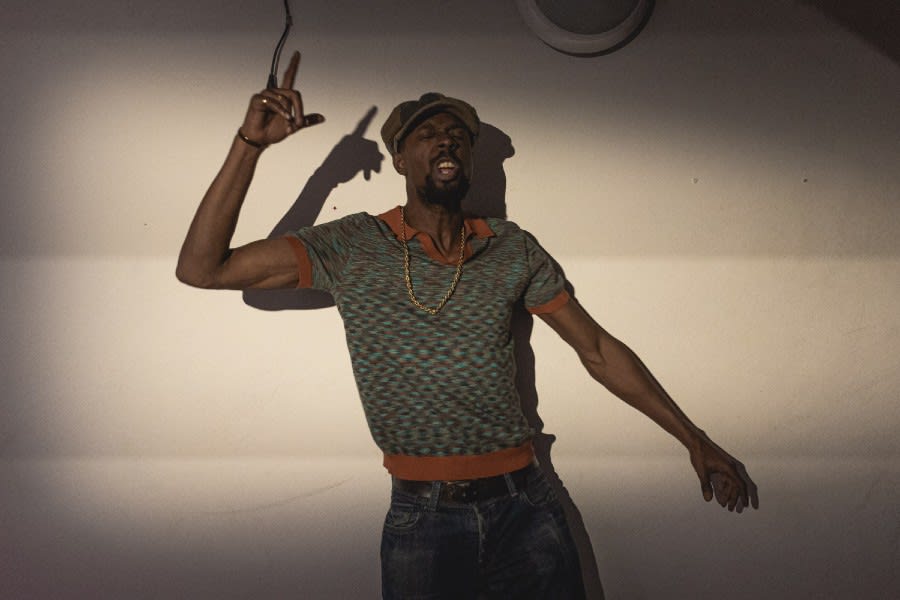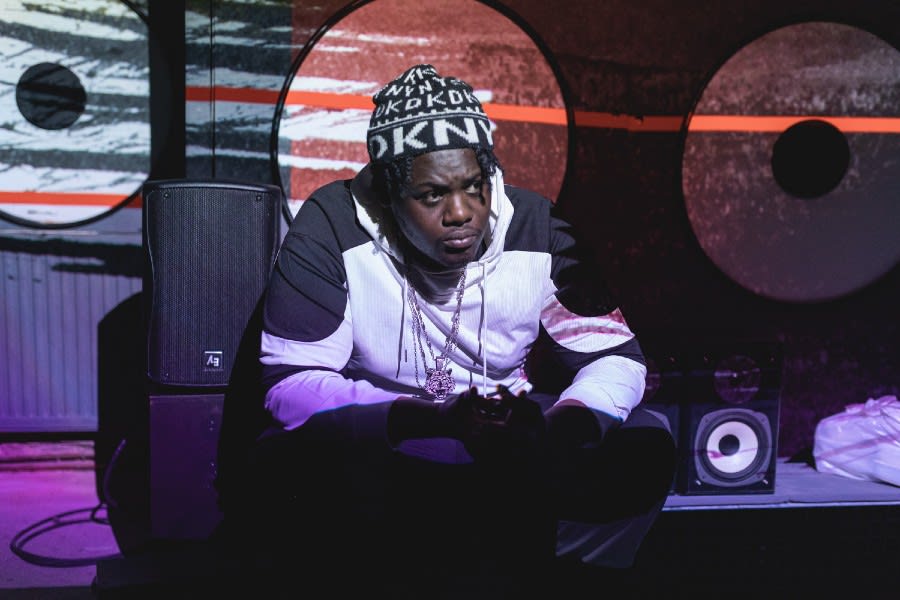 Twenty years of political issues and personal stories are linked together in the play No Man's Island by the central thread of a pirate radio station broadcasting from a flat in North London. And as if that wasn't enough, the majority of the show's time is spent performing the brilliant grime and jungle music created by Jammz.
The years we are witnessing appear at the back of the thrust stage. There's 2002 / 2003, the years of Bush and Blair's invasions of the Middle East, which the pirate station opposes, even suggesting Bin Laden was just an excuse for more selfish objectives.
In 2005, they express concerns about the way Muslims are being stigmatised by the war on terror. Around that time, the central character Hughbert hears that his picture has appeared in a newspaper in connection with the 1985 Tottenham riots which followed the death of a resident Cynthia Jarrett when the police broke into her home. Police wanted to speak with him about the murder of a policeman in the riots.
Hughbert insists he wasn't involved in the murder or knows who was involved. If that hassle isn't enough, being of the Windrush generation, he suffers the possibility of being deported unless he can prove he was legally entitled to remain in the UK.
The years roll on with other issues making an appearance. In 2017, the pirate station condemns the lack of response of the authorities to the Grenfell fire as they collect stuff for the victims.
There are also big events in their personal lives, with a migrant trying to reunite with his family, the daughter of Hughbert taking up a career in law and one of their number, Jason, becoming a successful grime artist.
There's enough in this ambitious production to make several television series, never mind the meagre two-hour running time of this production. And in a way, that's its weakness. It feels as if we are skimming the surface of important events and characters. There is little space for even the central character of Hughbert to breathe. No sooner have they dashed out a four-minute slot on Grenfell than they are dropping into another issue.
This is a serious, thoughtful play with some fantastic musical performances that you could see the audience wanted to rise from their seats and dance to, but it needs to take a more measured journey that allows the audience to catch up if they are not to have them running from the theatre in desperate confusion.
Reviewer: Keith Mckenna