No Pay? No Way!
Dario Fo and Franca Rame, new version by Marieke Hardy
Royal Exchange Theatre
Royal Exchange Theatre
–

Listing details and ticket info...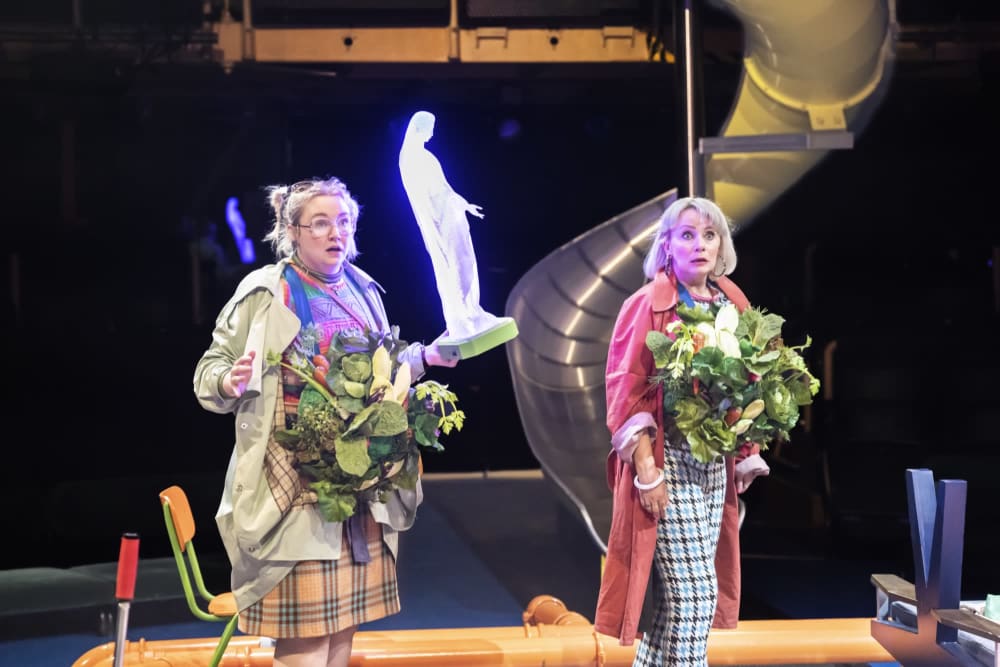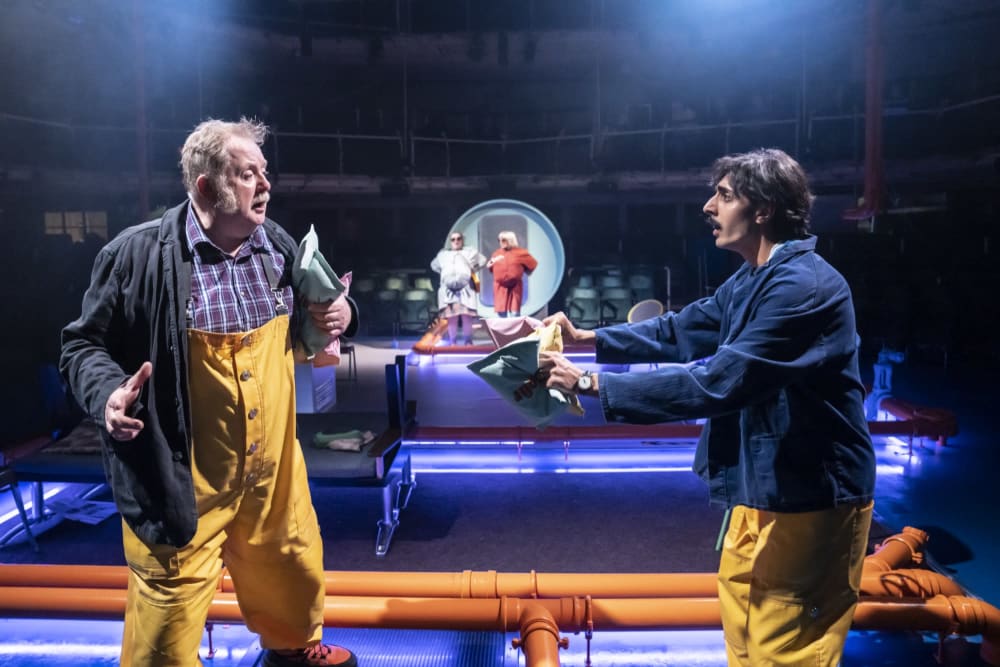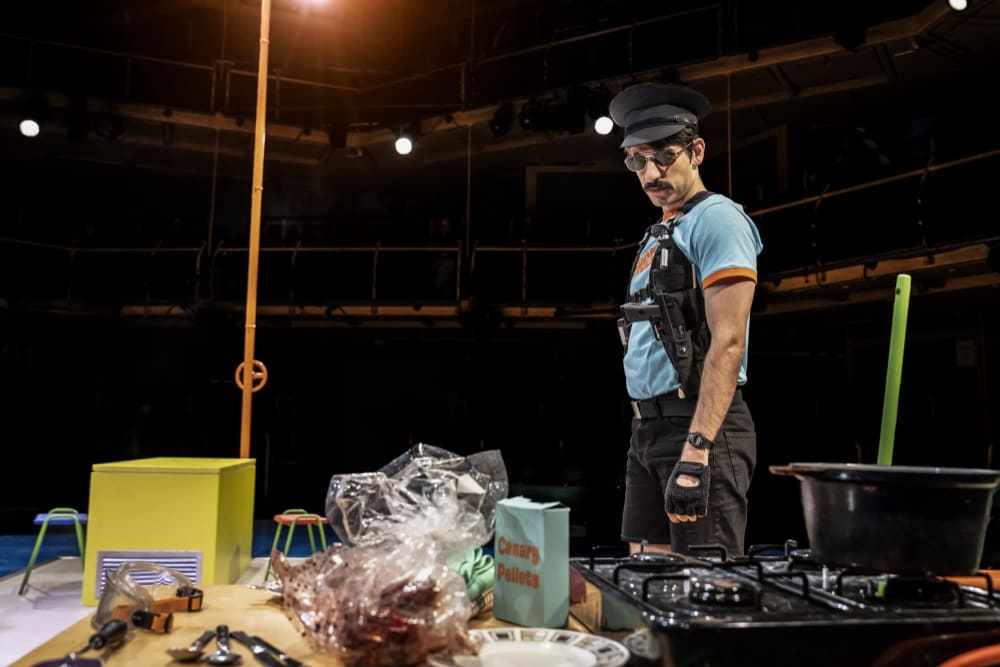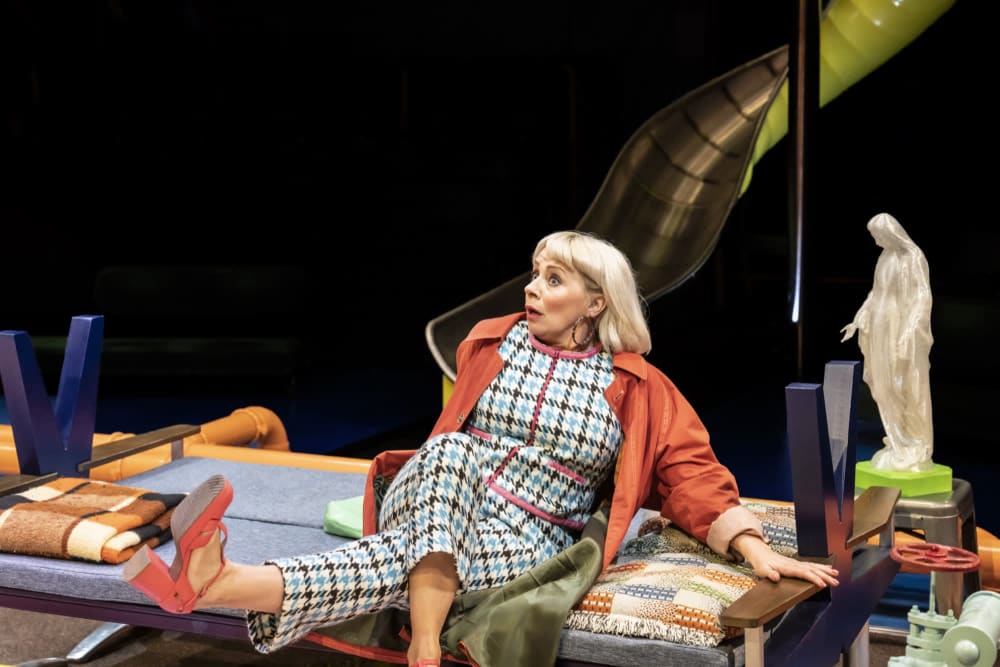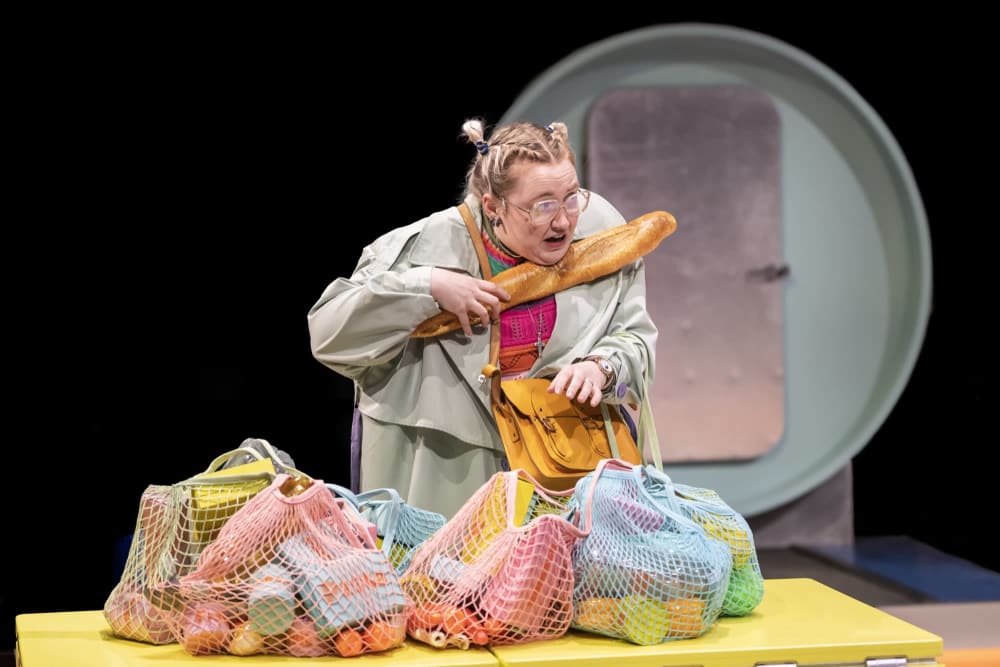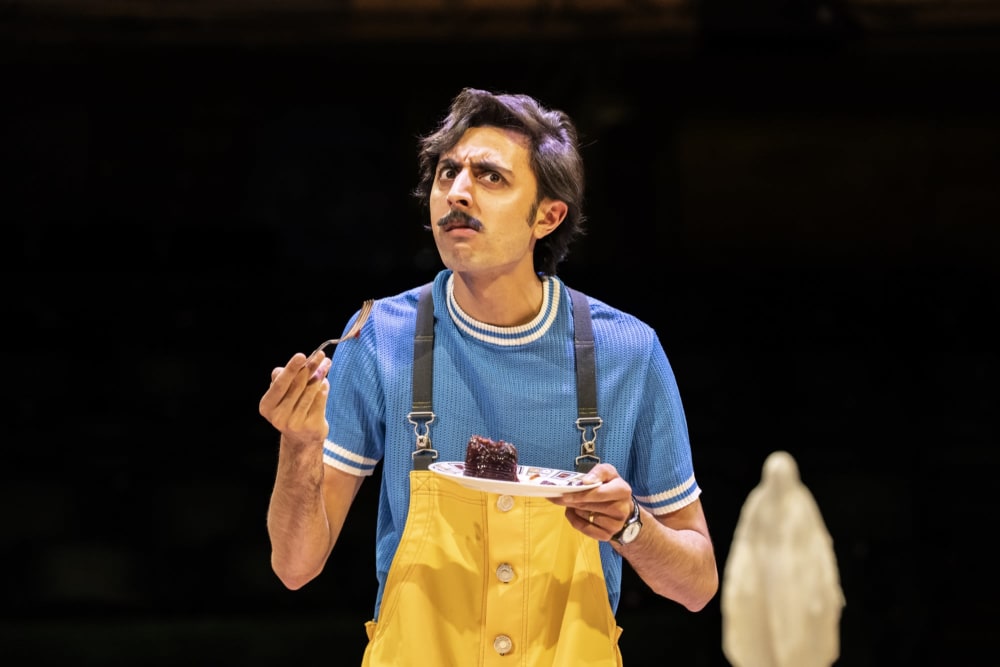 This play may be about a situation in Italy half a century ago, but the parallels with the UK today are obvious, even before they are telegraphed by the script and production.
This version of Fo's 1974 political farce Non Si Paga! Non Si Paga!—commonly known in English as Can't Pay? Won't Pay! but there are a few other translations (Deborah McAndrew's They Don't Pay? We Won't Pay! was at Mercury Theatre, Colchester earlier this year)—was adapted by film and TV writer Marieke Hardy for Sydney Theatre Company, whose run at Sydney Opera House was cut short by the pandemic.
On a colourful multi-room set resembling a children's adventure playground from designer Cécile Trémolières that promises the anarchic fun of a farce, Antonia (Samatha Power) relates to her younger friend Margherita (Katherine Pearce) the story of housewives at the supermarket protesting about the doubling of food prices (like the cost of the university car park I was parked on) and then eventually rob the place. Antonia has bags full of shopping, but she has to hide it before her morally righteous husband Giovanni (Roger Morlidge) comes home. It's a farce, so of course he comes home early, and Margherita is persuaded to stuff the shopping inside her coat while Antonia tells Giovanni that her friend is pregnant to explain the bump, using his complete ignorance of the workings of the female body to weave a web of lies to set up the rest of the story.
Meanwhile, Margherita's husband Luigi (Gurjeet Singh) tells Giovanni about an incident at work when five men complained about the food in the canteen and walked out without paying—Giovanni says, "this is why the government wants to outlaw protesting"; indeed—before being shocked to learn that his wife of five months is about to give birth. Then they are raided by the police, in the form of Anwar Russell's Sergeant—he plays several characters with his current role written on his tee-shirt, usually entering via the spiral slide—but this policeman is more sympathetic to the protesters than Giovanni, unlike his Inspector, also played by Russell.
Of course the deceptions get more complex until everything falls apart at the end. Giovanni and Margherita, initially shocked at this disregard of the law even where they may believe in the cause, are won over after they are all sacked from their jobs. Then capitalism collapses, which appears to be what they want, but they realise that those who will suffer most from this are not the rich or the politicians but the people at the bottom like them.
There are some great moments in this script and production and the comic performances, while rather shouty at times, can't be faulted. However, each gag and political point is dwelled over and milked to death, so the momentum never gets chance to build up to the pace of a farce. I thought going in that 2½ hours seems rather long for a farce, but, while many in the audience found it hysterically funny and responded to political trigger words with appropriate applause and groans ("health service", "bankers"), to me it felt a lot longer.
Apparently, just after the original Italian production opened, women took over the cash registers in a supermarket in Milan and only paid the prices from before the recent large increases, and a court freed them. While there were cheers for some of the political points made in this production, I can't imagine many of those in the press night audience, who seemed mostly young and very well-spoken, would have raided the Sainsbury's Local next door on their way home, but who knows?
Reviewer: David Chadderton