No Place To Go
Ethan Lipton
Ethan Lipton and his Orchestra
Gate Theatre
–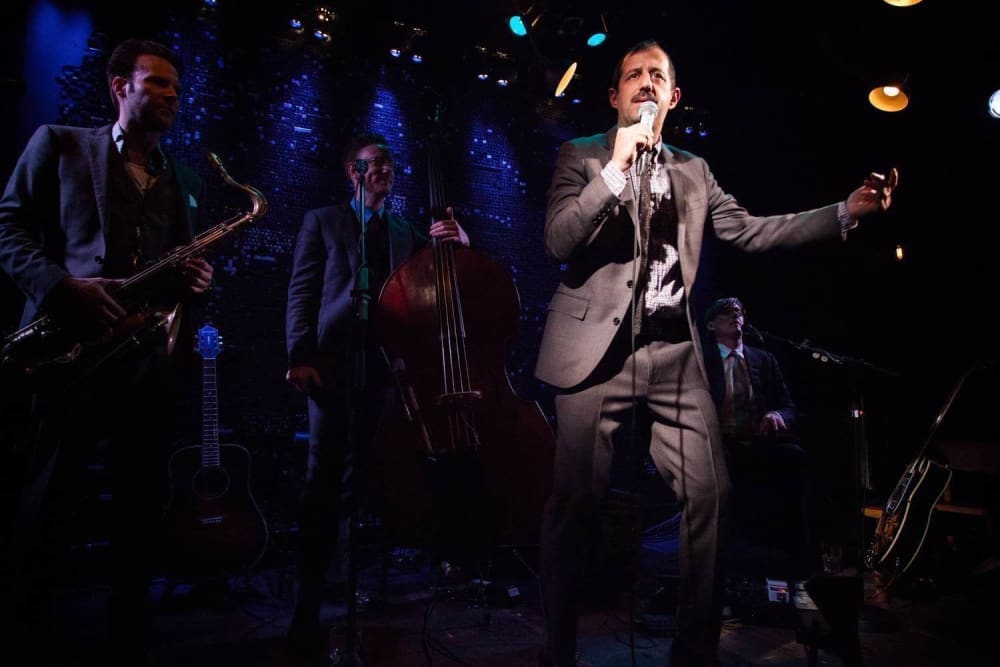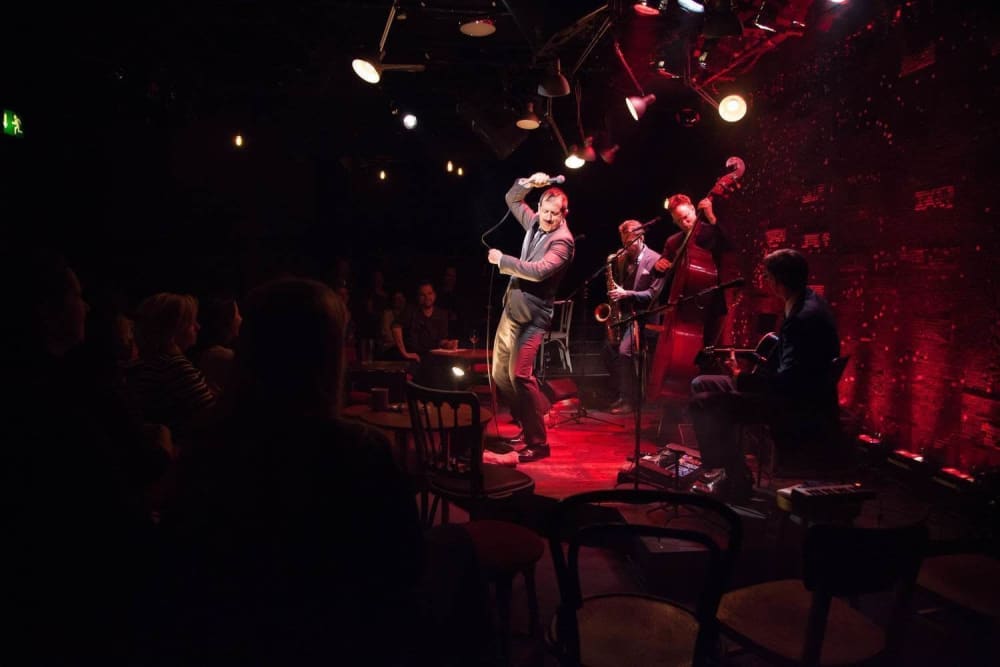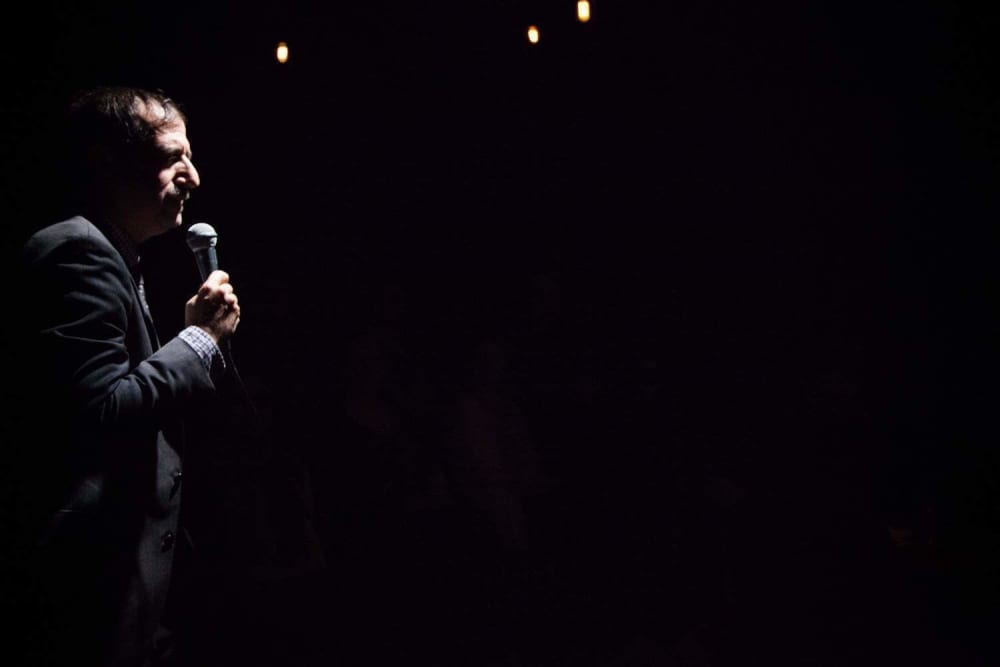 In 2011, playwright and singer-songwriter Ethan Lipton got fired from his part-time, zero-benefits, decade-long career with a publishing company in New York.
In reaction to this destabilising experience, Lipton took his three piece band—or, "Orchestra" —and created No Place to Go, a semi-autobiographical ode to the unemployed that puts two fingers up to corporate America through an eclectic mix of country, folk, blues and jazz.
Lipton's wry stage persona bluntly narrates the events that led up to his unemployment, and Eben Levy (guitar), Ian M Riggs (upright bass) and Vito Dietere (sax) provide the score for key moments in his life. Each song explodes with toe-tapping energy, and Lipton's lamentation of the job market is simultaneously hilarious and heartfelt.
The theatrical songs range from the demonic personification of a sandwich left in a conference room ("Final Sandwich"), Lipton's vivid realisation that his life is falling apart ("Shitstorm") and the contemplation that he may, in fact, have to move back in with his family ("Aging Middle Class Parents"). The band covers an array of American musical traditions, but masters every style with seamless precision, originality and flair.
Lipton tells us that his company has decided to move to Mars (yes, the planet), which is a conceit at once completely surreal but also terrifyingly believable in a climate where companies will do anything to increase their profit margin. He details dreaming about "the pension, the sick-leave… the kind of health insurance that costs less than a new car and allows you to go see a doctor"—sardonically dubbed as the "finer" things in life.
Such comments about the healthcare system are evidently context-specific, and Lipton's ballad about the WPA (Works Progress Administration) also relies on an understanding of American political history. However Lipton's story is not only resonant with those across the pond, but is sadly familiar to anyone who is struggling to make ends meet, particularly artists whose "permanent part-time" jobs support their creative work.
The design of the production adds to this slyly subversive atmosphere, as the band are dressed in suits, ties and patterned shirts while the backdrop and tables are littered with bits of broken laptop keyboards.
One of the cleverest pieces of cabaret this year, Lipton's No Place To Go rails against being a cog in the corporate machine, but uses wit and dark humour to render its principles absurd.
Reviewer: Rhiannon Kelly