No Soft Option
Brian Marchbank
24:7 Theatre Festival at Three Minute Theatre
–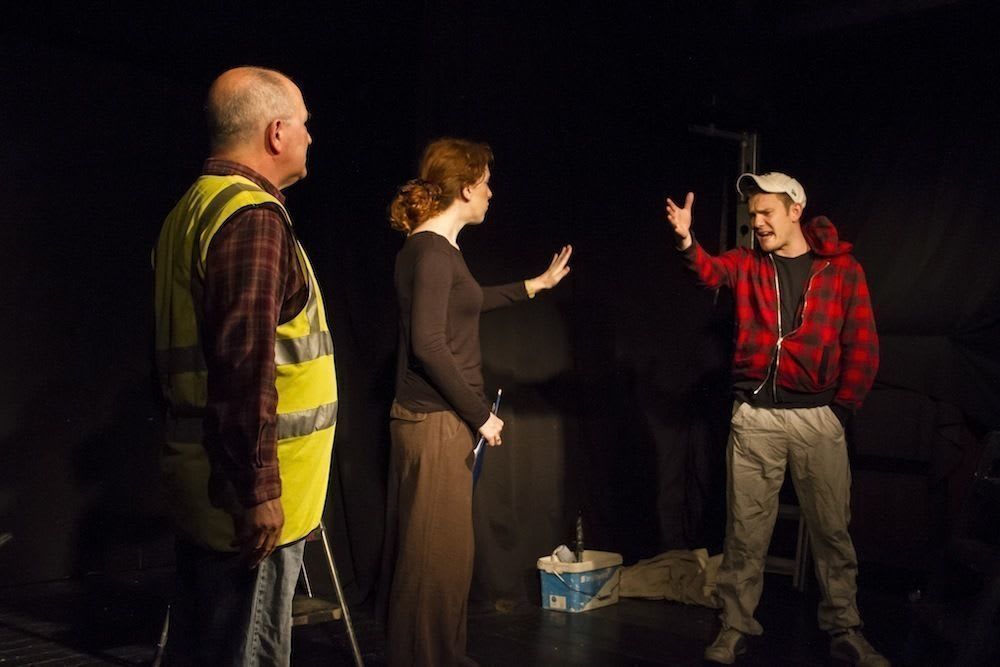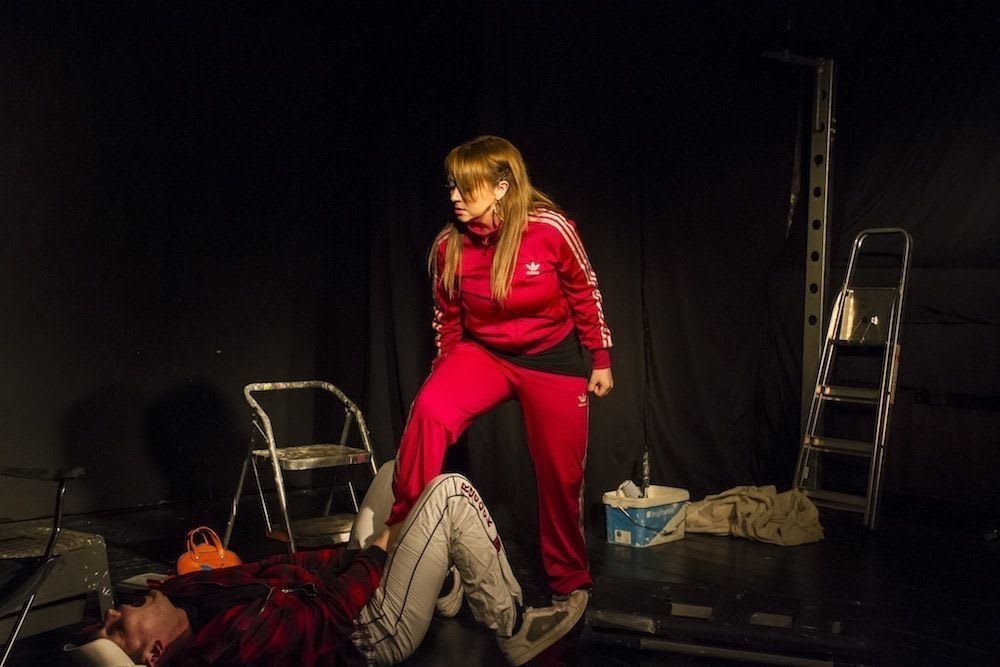 Brian Marchbank's third and final piece (there is a limit in 24:7 of three pieces by any one writer to keep a flow of fresh blood into the Festival) for 24:7 is No Soft Option, a title that refers to community service as an alternative to prison.
This disparate group of probationers has the task of painting a community centre, but no actual painting takes place during the play. Older, middle class Malcolm (Leo Atkin), who has a very low opinion of young people and criminals other than himself, is keen to get going, but young Chazz (Samuel Thompson) and Abby (Kimberly Hart-Simpson) aren't quite so eager—perhaps confirming Malcolm's opinion of them.
Neurotic Karen (Jane Allighan) decides she doesn't like the colour of magnolio, believing that "wild mushroom" would look much better, and Malcolm decides that to do a proper job they need to sand and fill the walls first. They persuade new probation officer Emma (Katie McArdle) to ring her boss Viv (Penny McDonald) about their suggestion, which falls on harsh, unbending ears and calls into question Emma's suitability for her role.
Of course all of the initial hatred and distrust between the reluctant decorators dissipates as they bond in opposition to their common enemy.
It may be formulaic and predictable, but there are quite a few laughs in here and good performances all round. Special mention must go to Allighan's brilliant portrayal of a woman on the edge of a breakdown, who at any moment may hug you or stab you—both funny and frightening at the same time.
This is the sort of play that could have a decent life amongst amateur societies and certain regional theatres, as there is a large cast of strong characters and plenty of down-to-earth comedy.
It may not be subtle or original, but, while I was wearying of it before the end, it certainly for me fulfilled film critic Mark Kermode's five laugh rule for a comedy.
Reviewer: David Chadderton