No Expense Spared
Richard Stirling
Jermyn Street Theatre
(2010)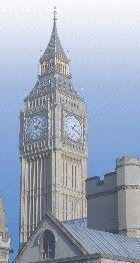 This new, short comedy could not be more topical: an election has resulted in a coalition. Timid and tidy MP Antony (Joe McGann, of the McGann brothers' acting dynasty) finds himself a newly elected minister and host of a small dinner party to celebrate his triumph.
The plot revolves around a receipt with a mysterious name on it, causing worry to Antony's acerbic, ethereally beautiful wife Beatrice (Lysette Anthony) and to Roger (Neil Ditt), in a spot-on turn as the MP's fretfully flustered assistant, whose job it is to keep papers in order.
The sterling cast is generally known to TV, stage and screen: joining the above-mentioned are Susan Kyd as Rosalind, Bea's best/worst friend; Joanna McCallum as over-bearing battleaxe Lady June; and - in the performance of the evening for me - Lisa Armytage as Barrett, housekeeper and harbinger of secrets.
Writer Richard Stirling is also an actor and this comes across in the lines he gives to performers who, under the direction of James Robert Carson, know their craft inside out as individuals and as an ensemble. The result is 90 minutes of clever repartee and crisp one-liners. Particularly enjoyable is the love-hate sparring between Bea and Ros, whose reciprocal barbs hit their targets in a way that women will understand.
The play's tagline is 'a new comedy of old habits' and there is an old-fashioned feel to proceedings, as in 'Barrett' being addressed by her surname: but, perhaps this still happens in the political world. Nevertheless, a sense of belatedness is a charming element to what is a quintessentially English farce that is very funny but also touches on the lost dreams that touch us all.
The tiny, air-conditioned Jermyn Street theatre is an oasis of calm amid the never-ending building works blighting Piccadilly; and, like Pimm's and lemonade on a summer evening, this production will go down a treat.
Running to Saturday 26 June
Reviewer: Anita-Marguerite Butler