Norma
Vincenzo Bellini
English National Opera
The Coliseum
–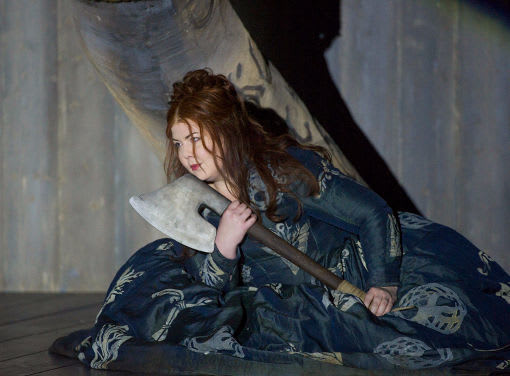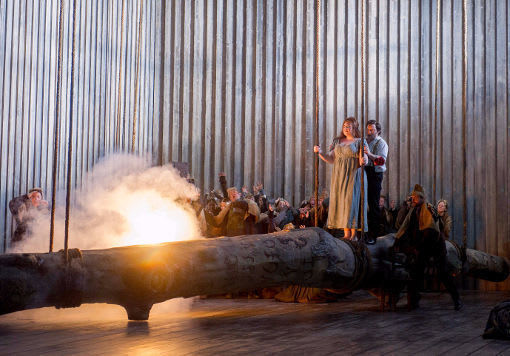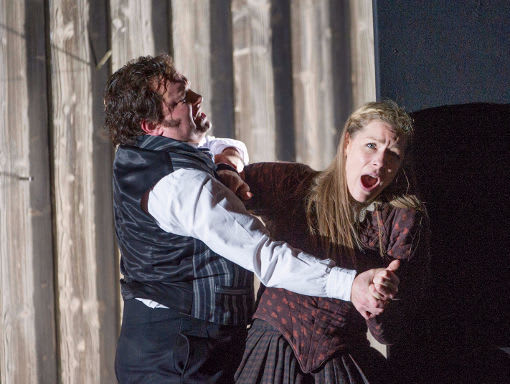 ENO has finally got its marketing right. Opening night of Norma had a buzzing crowd, and a much fuller auditorium. Christopher Alden's new production is an opera people are keen to see.
This is largely because, although Bellini's Norma is certainly famous and one of the best by the bel-canto genius, it is a more rare offering. In fact this is the first time Norma has been seen on the Coliseum's stage in the company's 87-year history.
It's a night of firsts: the title role sees Marjorie Owens making her UK debut and role debut. Alden's Norma was originally a collaboration between Opera North and Die Theater Chemnitz in 2012 and is seen here in a new translation by George Hall.
Award-winning director Christopher Alden moves the action into the Victorian era; the Romans become Victorian landowners in frock coats oppressing the Druid tree-loving community. The set (Charles Edwards) revolves around a suspended giant tree trunk, hung in a wood panelled set which does wonders for the acoustics.
Alden's update mostly makes sense, and the way both Romans and Druids inhabit the space gives you a sense of the unwanted overlap of their two worlds. The big problem is that Polonius feels neither threatening nor a great object of desire worthy of Norma and Adalgisa's infatuation. Alden has him buttoned up in Victorian garb and nervous of Norma's rage, hardly a short toga roman sexpot. Despite this, Peter Auty sings marvellously in his role debut.
Pollione is accompanied onstage by Flavio (Adrian Dwyer), but he could have done with a few more bodies surrounding him to appear truly threatening against a clan of Druids weilding sharp tools. Flavio is far more convinving as a lecherous womaniser, deserving of his later castration.
Americans Jennifer Holloway (Adalgisa) and James Creswell (Norma's father Oroveso) are both in fine voice, but it is a shame the latter hadn't more to sing. Another American, young dramatic soprano Marjorie Owens, does a fine job negotiating Bellini's most demanding soprano role, but it's not quite spellbinding. It is a tall order to debut in a role made so famous by Callas, and Norma has become an iconic test of a soprano's ability. Owens has the power and agility, but is sometimes overwhelmed in the faster tempi.
The chorus is a tight ensemble, making a wonderful sound under the baton of Stephen Word. Word demands great expressivity from the orchestra and the opera is a delight to listen to.
Alden's new staging leaves me interested throughout, but this passionate plot has the potential for so much more emotional response. Bellini once wrote that opera "must make people weep, feel horrified, die through singing". The final tumultuous climax certainly gets my pulse racing but I want more.
Now if only they could invest as heavily in British talent along with the English translations. Norma has five lead roles and only two are filled by home-grown talent under the baton of an American conductor. ENO has challenges in the current climate of arts hardship and has to make the case for a second large opera house in London. Surely the brand of English National Opera would be enhanced by greater promotion of British talent—I don't believe the country is lacking in potential young singers keen for the chance to be catapulted into the public eye.
Bellini's Norma is a rare treat, and the fuller Coliseum reflected that. Hopefully ENO will bring us more of this exciting programming.
Reviewer: Louise Lewis