Not About Heroes
Stephen MacDonald
Theatre by the Lake, Keswick
–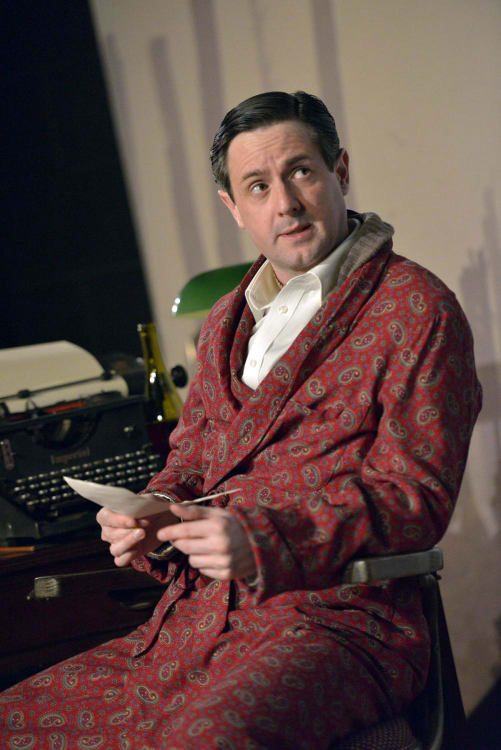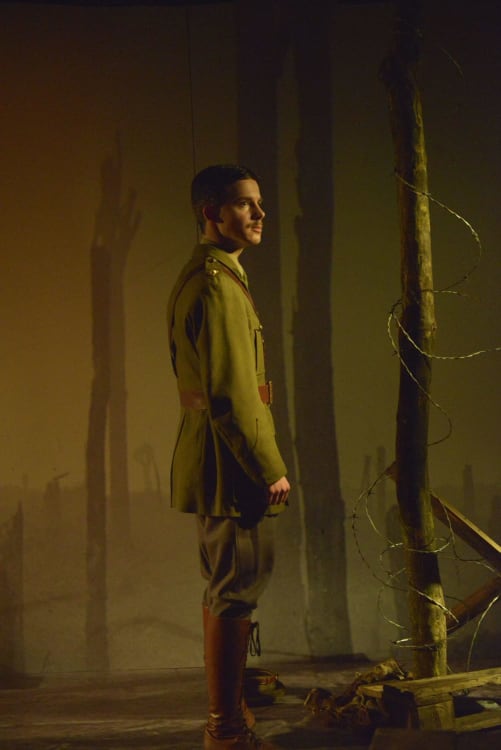 Nearly a decade before Pat Barker dramatised the same relationship in the first of her Regeneration Trilogy novels, Stephen MacDonald's Not About Heroes, written for Dundee Repertory Company in 1982, portrayed the meeting between First World War poets Siegfried Sassoon and Wilfred Owen and was performed in the city in which it was set.
The two men were being treated in the Craiglockhart War Hospital in Edinburgh in 1917, Owen for "shell-shock"—what would now be termed post-traumatic stress but at the time was often considered cowardice—and Sassoon to cover up his criticism of the continuation of the war.
The younger Owen brought copies of the great man's latest book for him to sign for himself, his mother and his friends, but also started to show him some of his own work. This began a friendship and working relationship that lasted until Owen's death after he was sent back to fight in France, only a short time before the war ended.
As well as mentoring his progress as a poet, Sassoon introduced Owen to literary society, including Robert Graves and even H G Wells, and helped him to craft his poems for publication.
MacDonald's script brings the story together with a few rather clunky devices, from setting the whole thing, unnecessarily, as a giant flashback from Sassoon's study in 1932 to some circular repetition of scenes and a lot of self-referential lines. However the story he tells is moving and compelling and a lot is told through the words of the two great writers, which makes for some lyrically beautiful dialogue, not to mention the excerpts from some of the men's greatest works.
Jez Pike's production is simply staged on a set from Theatre by the Lake regular designer Martin Johns which merges slowly from the 1932 study to some posts and barbed wire to represent the trenches, which works very well. There are times when the production becomes a little slow and ponderous, which loses momentum and sometimes loses the humour in some of the lines, but it largely works well.
The play is carried by two excellent performances from Matt Addis as Sassoon and Philip Labey as Owen. They both put across the poetry beautifully as well as the dialogue in a fairly demanding two-hour performance during which neither leaves the stage.
This studio production has already been extended due to the demand for tickets and is about to close, but will be touring some community venues around Cumbria. It is one of many theatrical productions this year commemorating the centenary of the start of that terrible war, and certainly one worth catching.
Reviewer: David Chadderton