Not Such Quiet Girls
Jessica Walker
Opera North
Howard Assembly Room, Leeds
–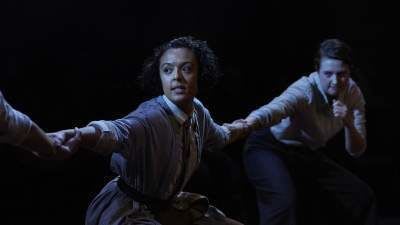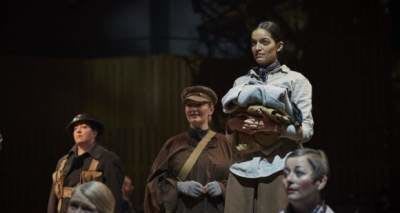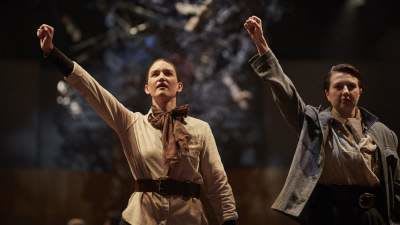 To commemorate the centenary of the 1918 Armistice, Opera North has programmed two contemporary works that portray life during the First World War: Silent Night by Kevin Puts and Not Such Quiet Girls by Jessica Walker. Whereas the former focuses on the experiences of men fighting on the front line, the latter depicts the lives of women who contributed to the war effort.
Drawing upon the real-life testimonies of Vera Brittain (Testament of Youth), Helen Zinna Smith (Not So Quiet) and Mary Borden (The Forbidden Zone) amongst others, Walker's script highlights the bravery of the ordinary British women—many of them in their twenties—who risked their lives on a daily basis by transporting wounded soldiers to countryside hospitals.
Blending fiction with historical fact, Not Such Quiet Girls depicts the experiences of four young women serving as ambulance drivers during the war. Although they encounter less danger than the men serving on the front line, they still live under the threat of bombing and gas attacks. They must also endure appalling living conditions (flea-ridden mattresses, limited food) and confront the harsh reality of war on an everyday basis. Fresh recruit Mary (Tara Divina) struggles at first to adapt to this new way of living, but slowly rises to the challenge.
On the flipside, Not Such Quiet Girls also portrays the personal freedom that this change in circumstances afforded these young women. Freed from convention, they discover they can live a less circumscribed life that dispenses with traditional gender roles. This is shown most forcefully in the illicit love affair that develops between two drivers—Harry (Laura Prior) and Tony (Cora Kirk)—both of whom are expected to settle down when they return home.
The show is punctuated with music hall songs from the period, sung by the female Chorus of Opera North. These songs, selected by musical director Joseph Atkins, often reflect on the dramatic action of the piece and remind us of the central role that music played in the lives of men and women during this period, instilling within them a sense of comfort and community.
As a piece of musical theatre, Not Such Quiet Girls is highly successful. Atkins's song selections are well-judged and beautifully sung by the Opera North ensemble. I was particularly moved by their plaintive performance of "I Didn't Raise My Boy to Be a Soldier", which powerfully conveys the suffering of mothers forced to watch their sons perish in vain.
Jacqui Honess-Martin's staging makes excellent use of the Howard Assembly Room, and the ever-shifting movement of the performers, choreographed by Natasha Harrison, lends dynamism to the production. Designer Polly Sullivan powerfully evokes the chaos of war by suspending a vast installation—a composite of wire, greenery and furniture—over the performance space.
Despite some solid performances, Not Such Quiet Girls is less successful as a piece of drama. The central protagonists are given insufficient time to develop (the piece is only 80 minutes long) and often feel like stereotypes. For this reason, Tony's eventual betrayal of Harry has little dramatic effect.
Despite its shortcomings, Not Such Quiet Girls is elevated by its memorable staging and spirited musical performances.
Reviewer: James Ballands