NOW / Shields of Bone / Land / A New Chimera
Dora Frankel / Eleesha Drennan / Alys North / Tom Dale
Fertile Ground
Bede Campus, Sunderland College, Sunderland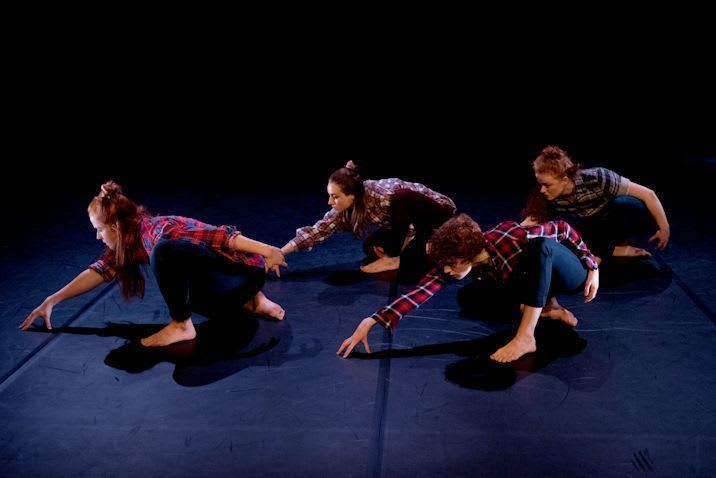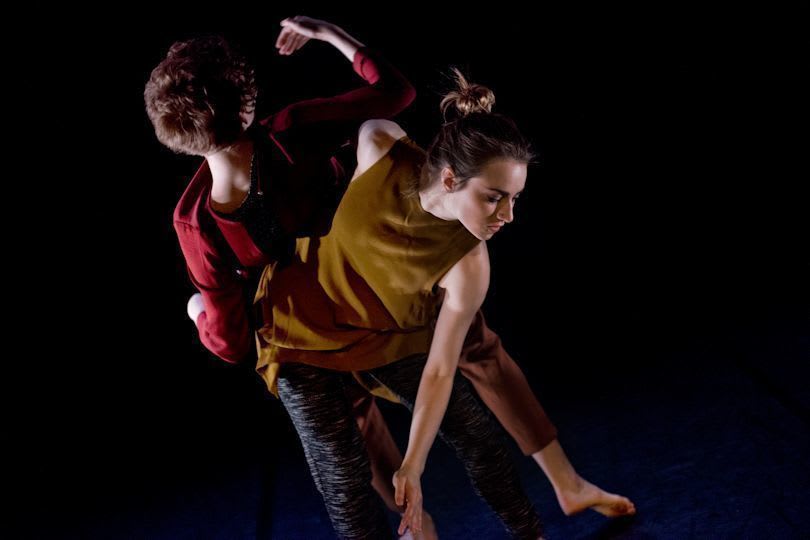 Fertile Ground is the north east's first professional graduate dance company and is currently touring to nine venues across the region, performing a number of new works created specially for the company and doing a variety of workshops.
The company is the brainchild of artistic director Dora Frankel who trained at the Rambert School of Ballet and went on to work widely in the UK and Scandanavia before setting up her own company, Dora Frankel Dance, in Newcastle.
She choreographed the programme's opening short piece, NOW, which features all four of the dancers: Holly Bellamy, Kayleigh Fisk, Alicia Meehan and Alys North.
As often in Frankel's work, NOW conveys a sense of striving, of reaching towards something new, an almost visceral sense of longing. Although less than five minutes in length, it is full of energy.
The second piece is Shields of Bone by Eleesha Drennan. The backs of the dancers' white hooded costumes, designed by Kate Collins, feature a spine and rib-like structure from the head to the lower back, suggesting a kind of exo-skeleton, the "shield of bone" of the title, a shield which suggests strength and protection whilst its non-appearance on the front of the costumes suggests vulnerability.
Drennan's choreography explores the contrast between these two aspects of our lives, particularly in regard to our relations with others. There are moments when the dancers open themselves up to others, moments when others act as protective shields and moments when the dancers protect themselves.
The second half opens with Land which is choreographed by one of the company, Alys North, and danced by North and Alicia Meehan. Another short piece—just over seven minutes long—it is inspired by the north east landscape and the responses it evokes in us. The choreography is playful and detailed, from tiny finger movements to the intertwining of the dancers' bodies.
The evening closes with all four dancers reuniting for Tom Dale's A New Chimera which "playfully tests our understanding of different dance styles." And the styles are many—from ballet to Fred and Ginger, from ballroom to contemporary—but they are all filtered through Dale's dance imagination to create a fusion which, in his own words, is a "new aesthetic."
The programme, which is about an hour long excluding interval, places great demands on these young dancers, two of whom (Bellamy and Fisk) have just completed their BA degree and the other two (Meehan and North) their MAs. They rise to that challenge with confidence and the appreciative audience clearly enjoyed their evening of dance, not only watching four new dancers starting their careers but appreciating four new works by established and emerging choreographers.
A number of other performances will follow in Newcastle, Gateshead, Barnard Castle and Washington, culminating in a gala performance, which will include a fifth piece (On the Darkened Wing, which was developed with students from Cleveland College of Art and Design along with the Bowes Museum), at the Customs House in South Shields on 22 March.
Reviewer: Peter Lathan